We decided to drive up to Iola yesterday to check out the car show. I'd been up all night building a server and website, so I had about 5 hours of sleep when e got going. However, it's been something of a yearly trip for my dad, my brother, and I to go up and check out the swap meet and see what cars end up at the show. My dad has been in attendance pretty much every year since 86, so I couldn't really stay home. This post is mostly pictures of some of the awesome cars we came across, lots of pictures, you've been warned! Let's begin!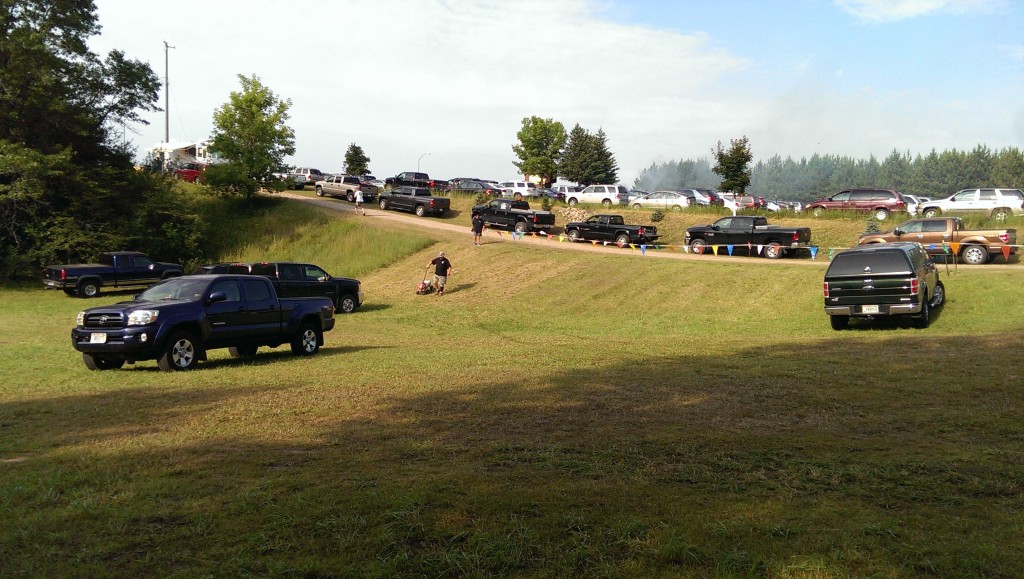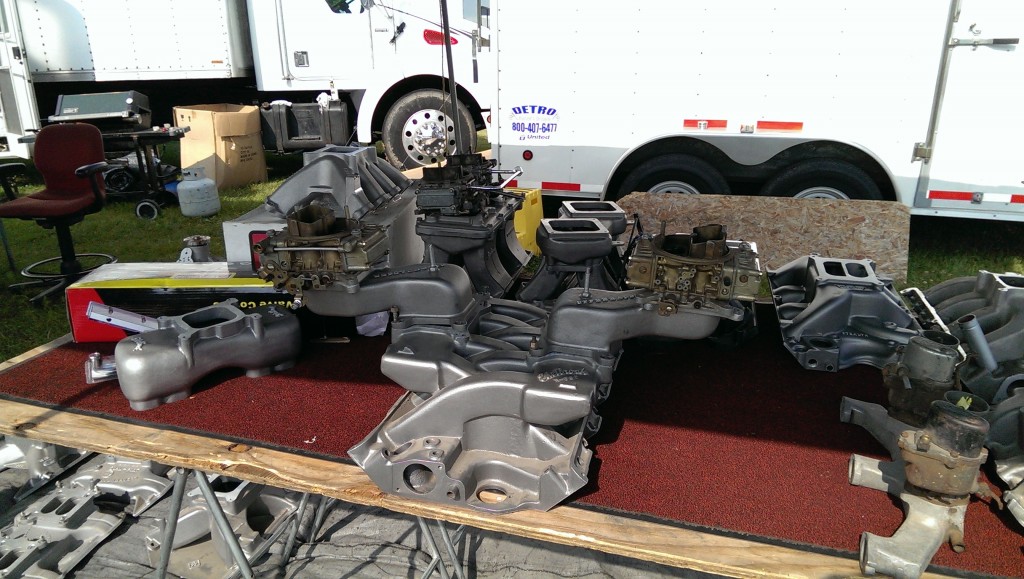 We started the day by driving down a steep incline in my fathers Jetta, because why not. Entering through the North entrance, we started on the vendor side of the show and found some pretty interesting stuff like that dual carburetor intake above. My dad have already been here for the first day, so we were here for the cars. As always, Iola delivered.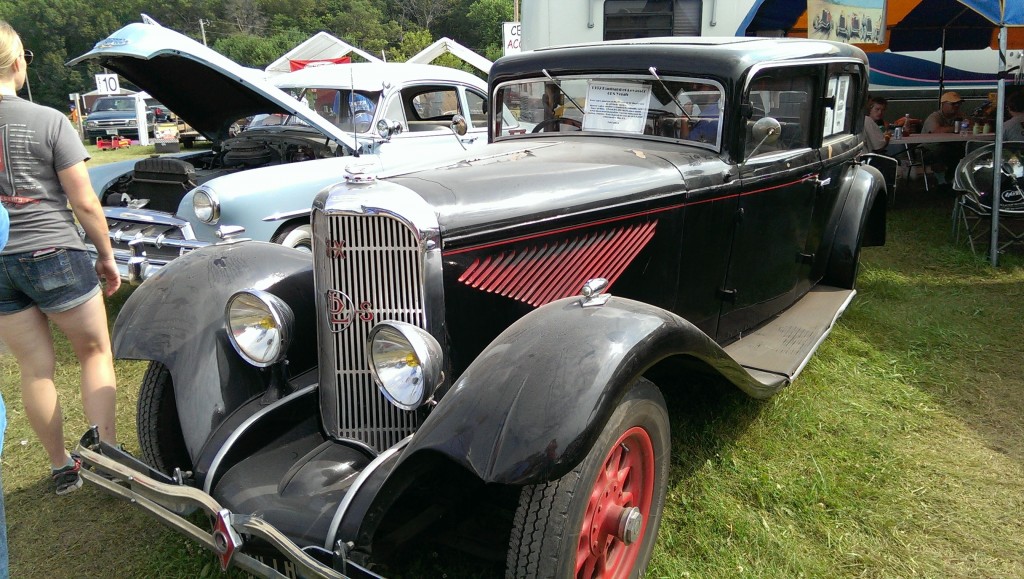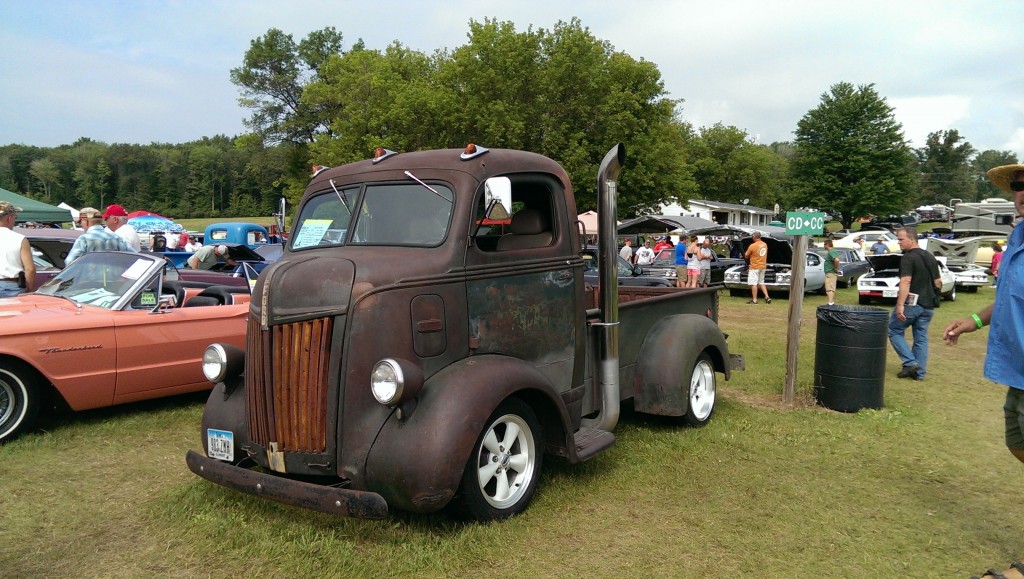 There was even a Scamp! Scamps are cool. There was also a Hudson Hornet, and loads of cars that just have that unique attitude that modern cars almost never have. Some other notable beauties included the Galaxie Starliner, a 60's Lincoln Continental with suicide doors (which need to make a comeback, badly), and a 66′ Rambler American that was being sold as a clean project.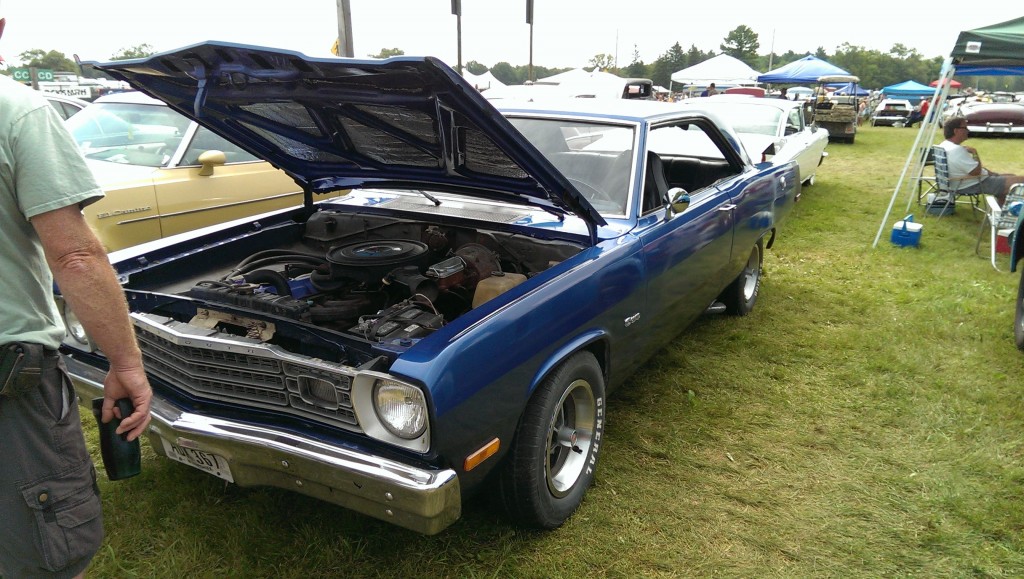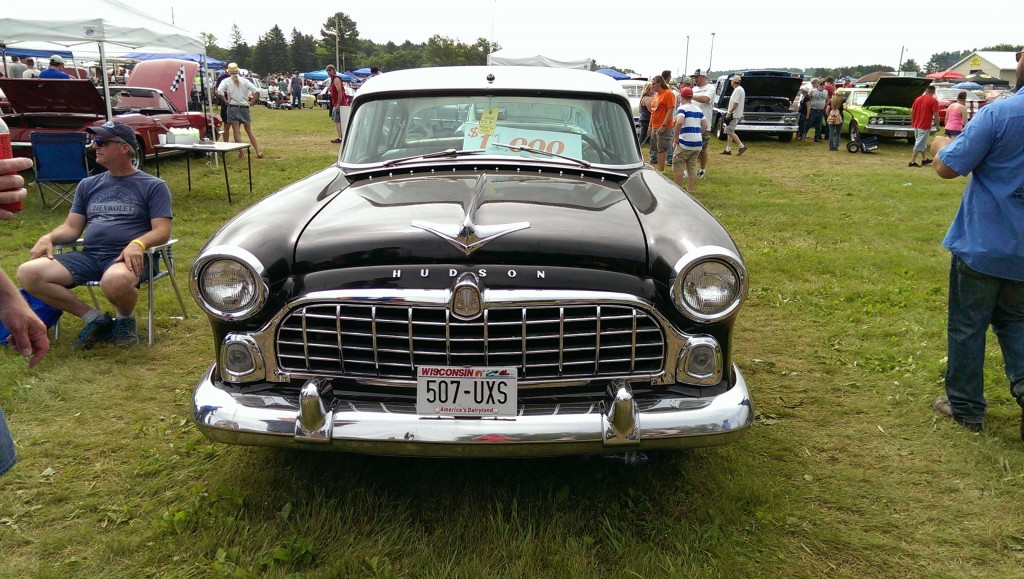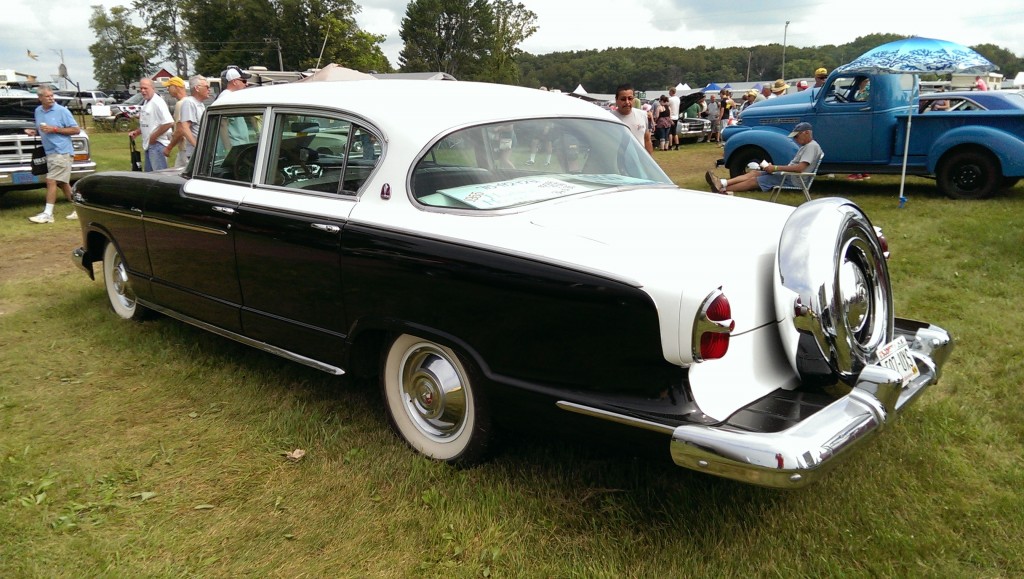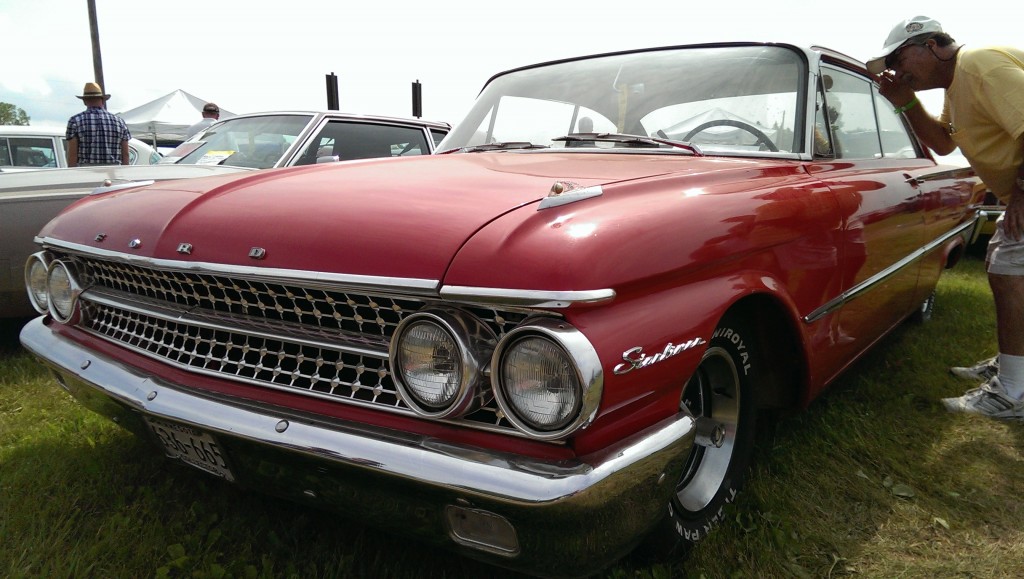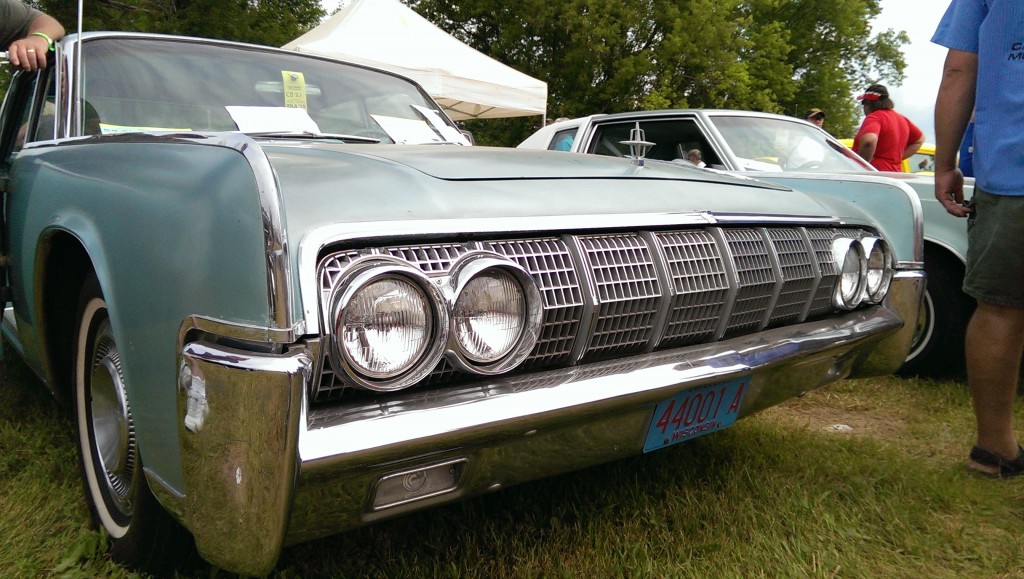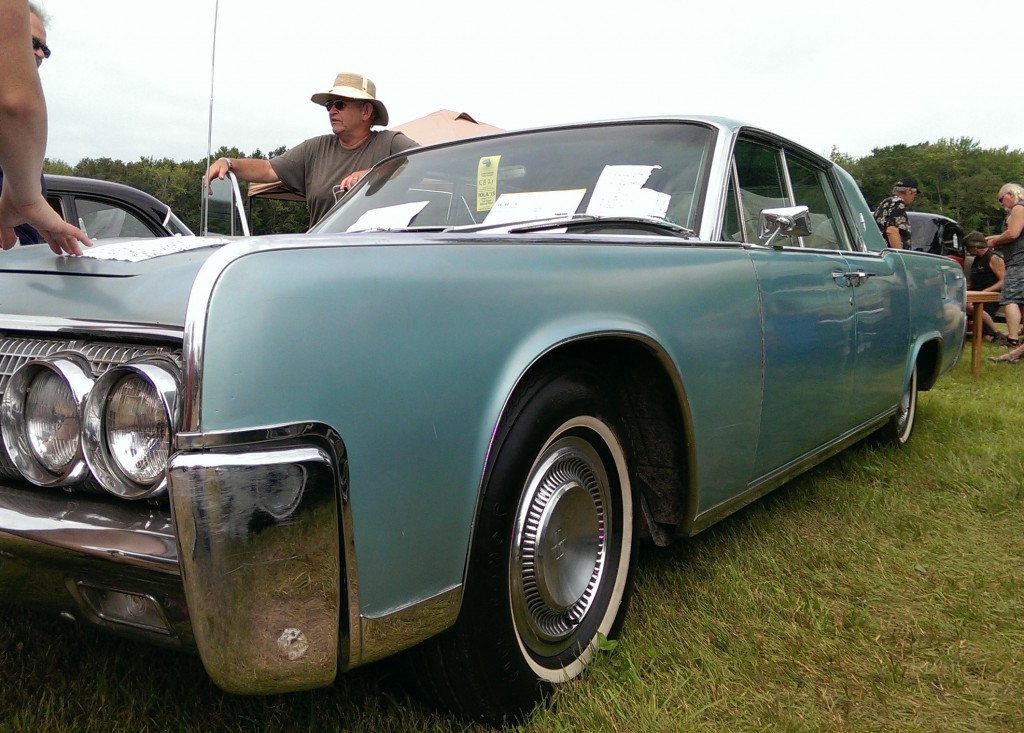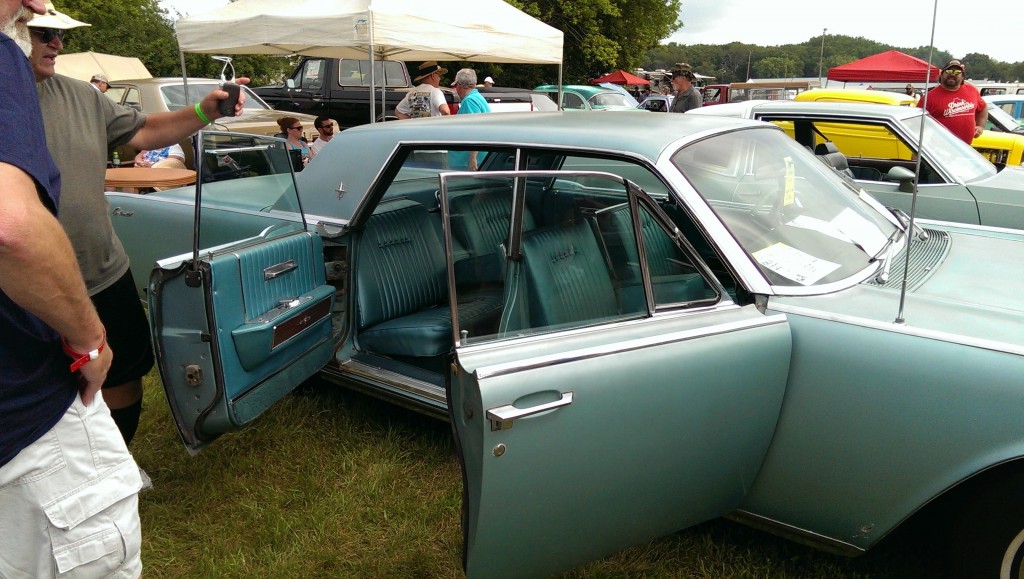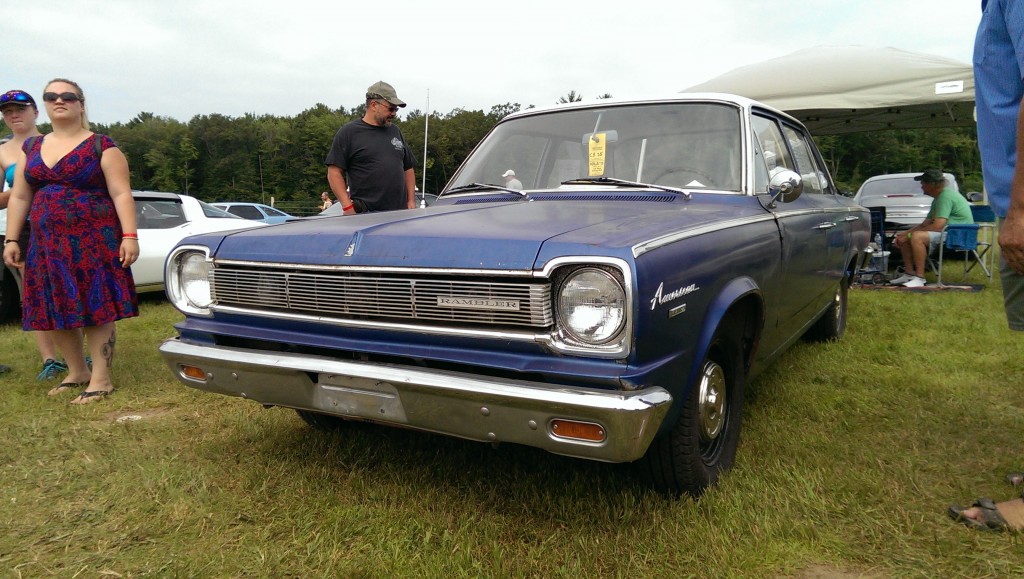 I really like that Lincoln. It stood out among the crowd of other beautiful cars surrounding it, just imagine what something like that could do in the sea of beige that is out current car market! Speaking of standout vehicles; there ware two ugly duckling style Dodge Chargers (with awesome folding back seats!), a super cool 48′ GM bus, a handful of MGB, a neat little Volkswagen pickup, and an older gentleman in a Lincoln Navigator with 22″ wheels with spinners plus two 15″ Eclipse subs and fold down screens in the back.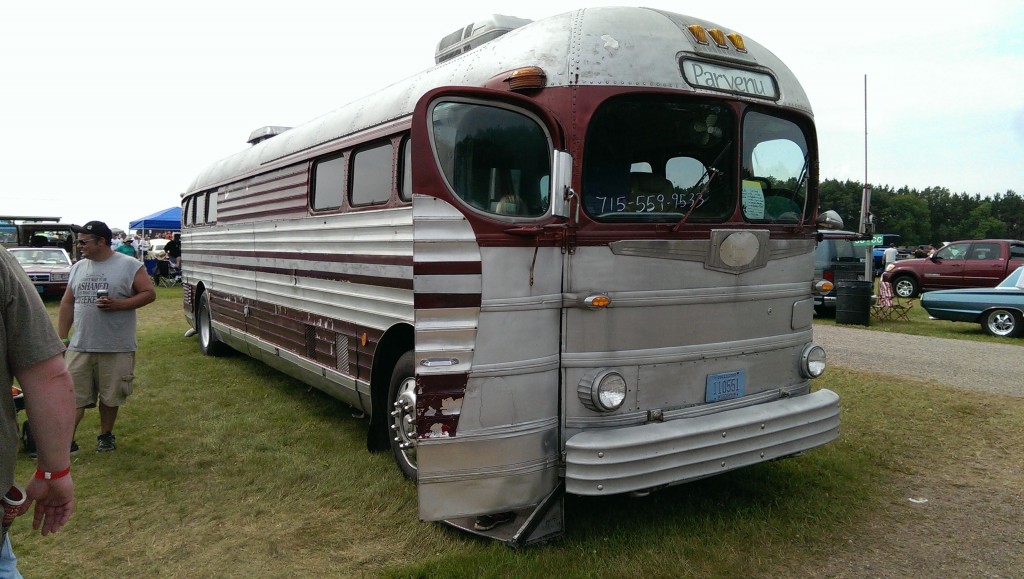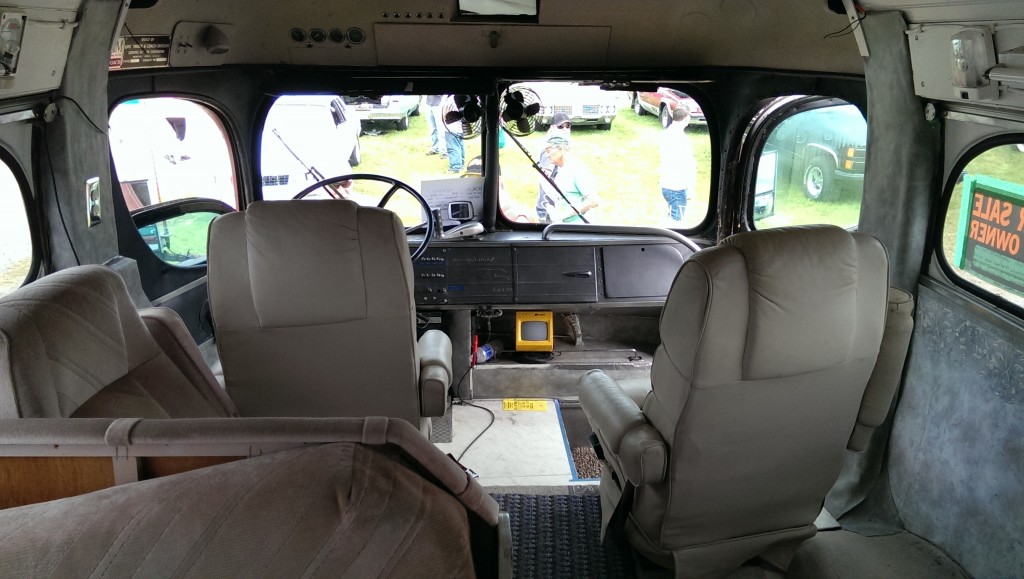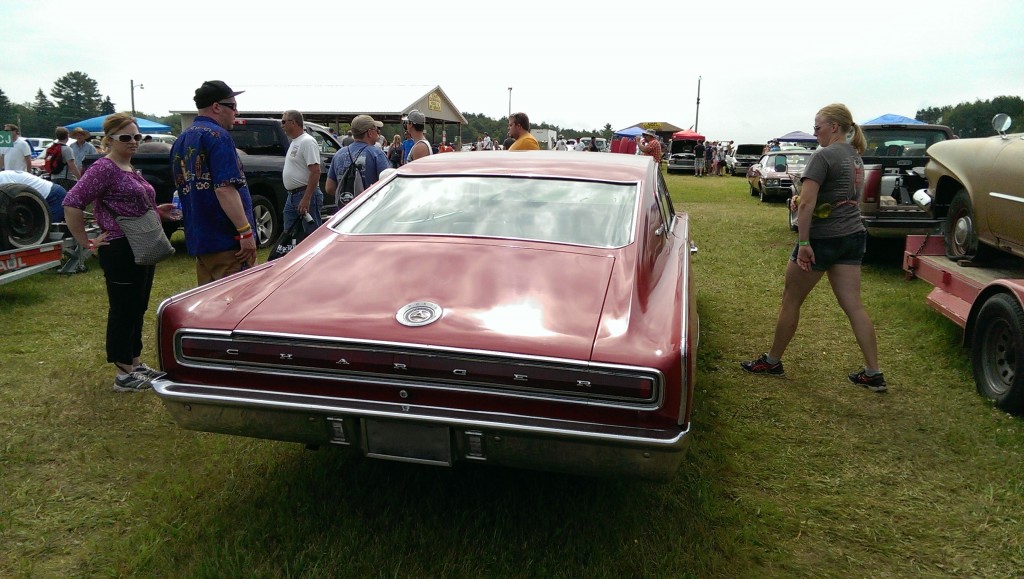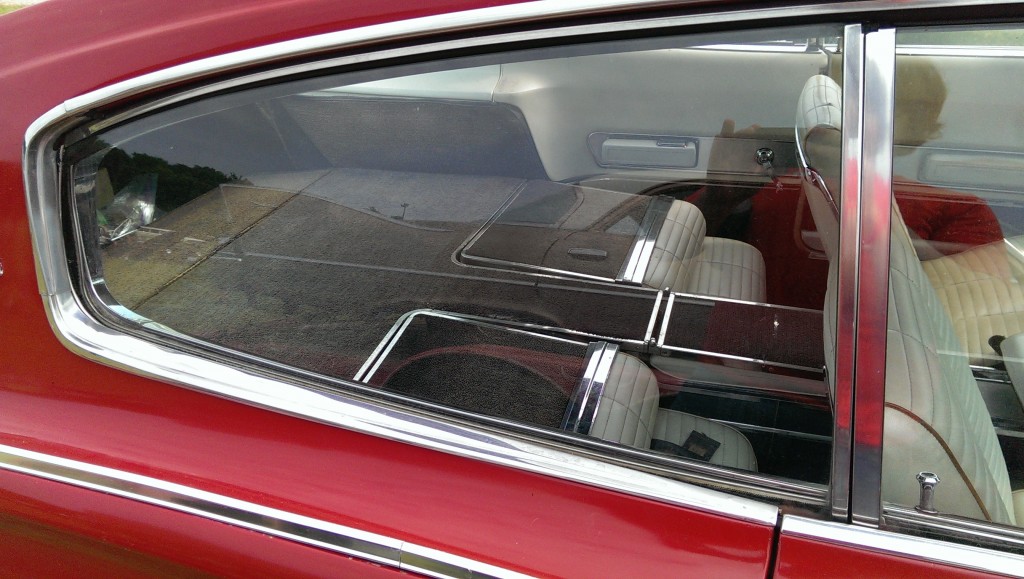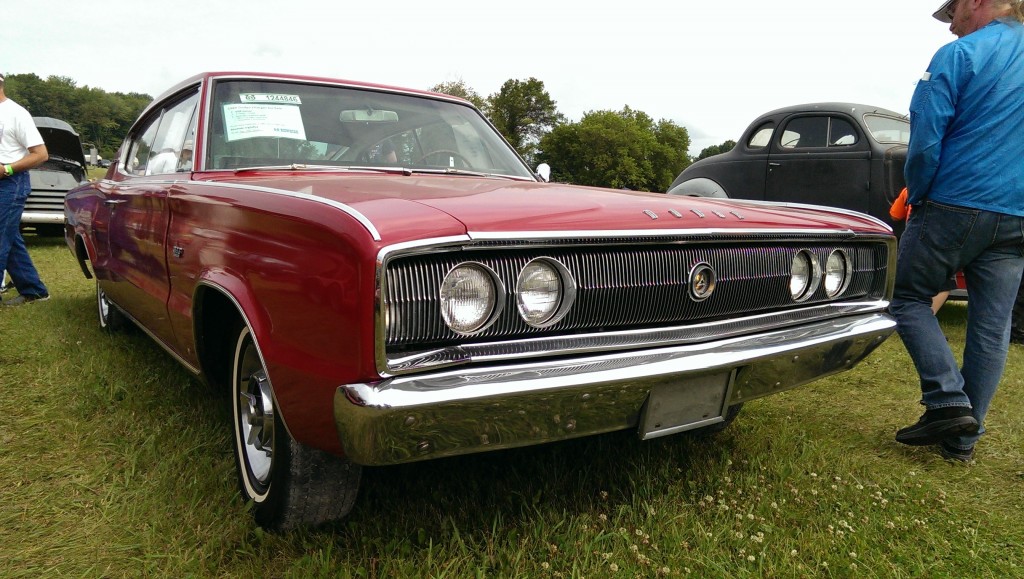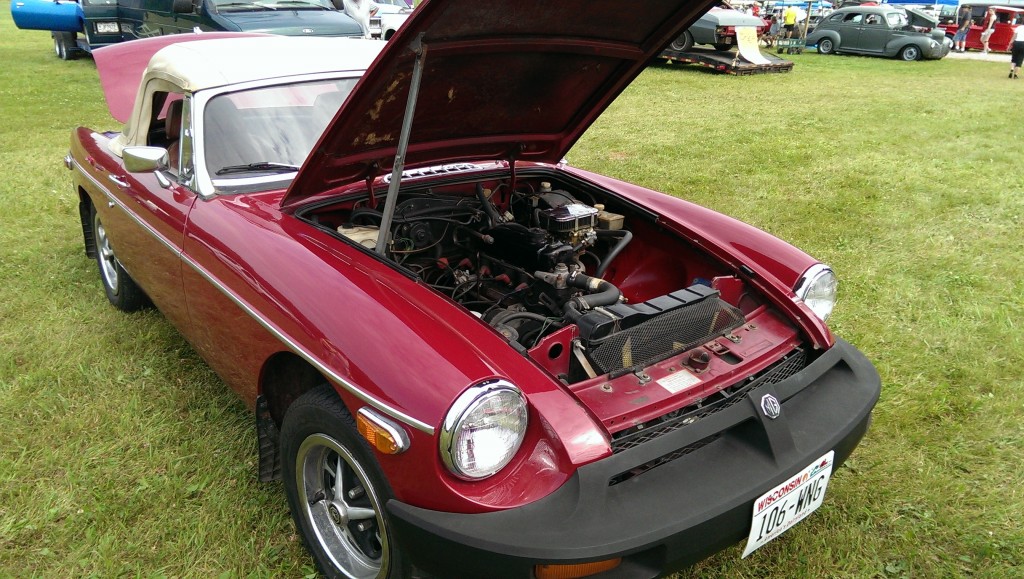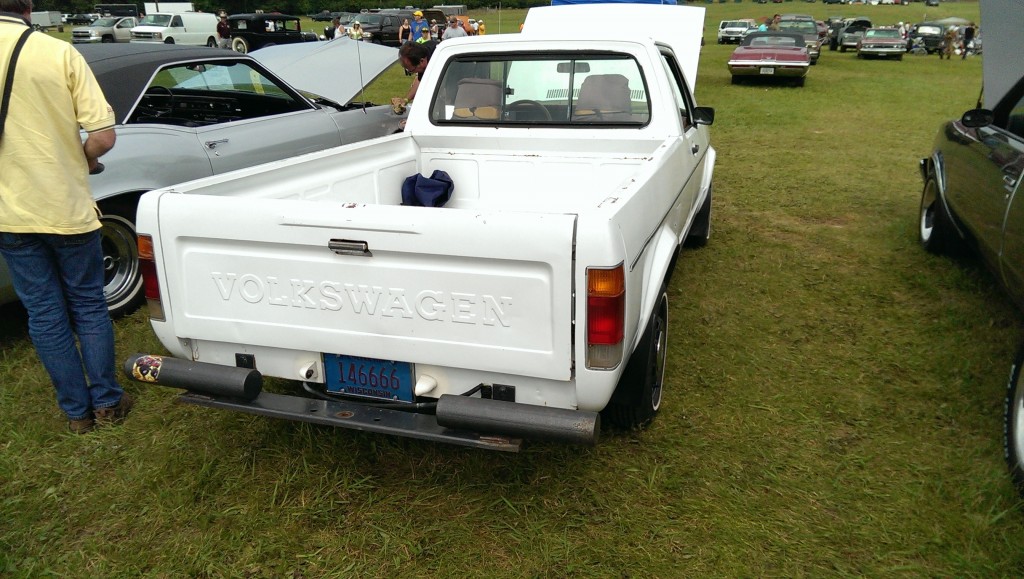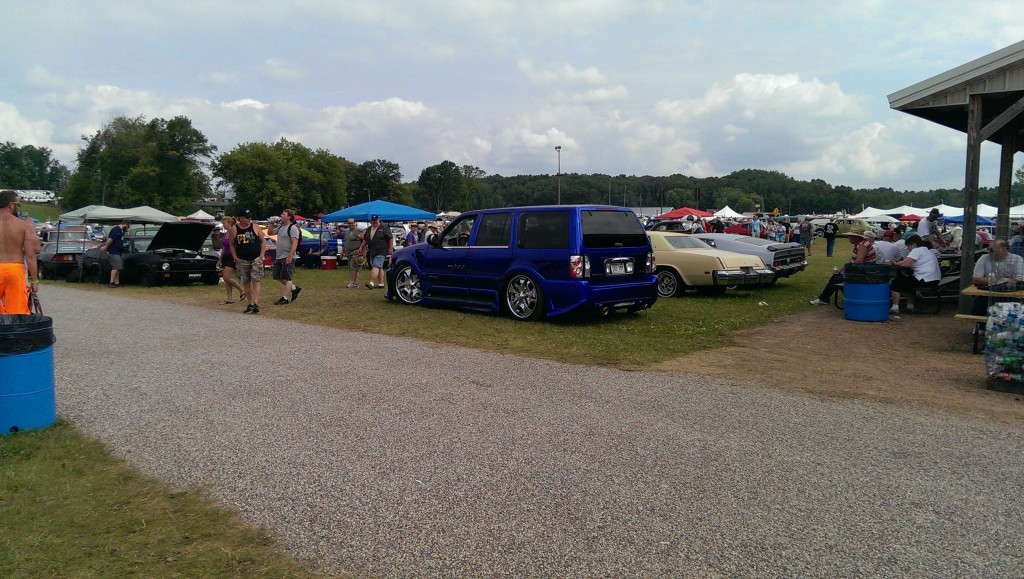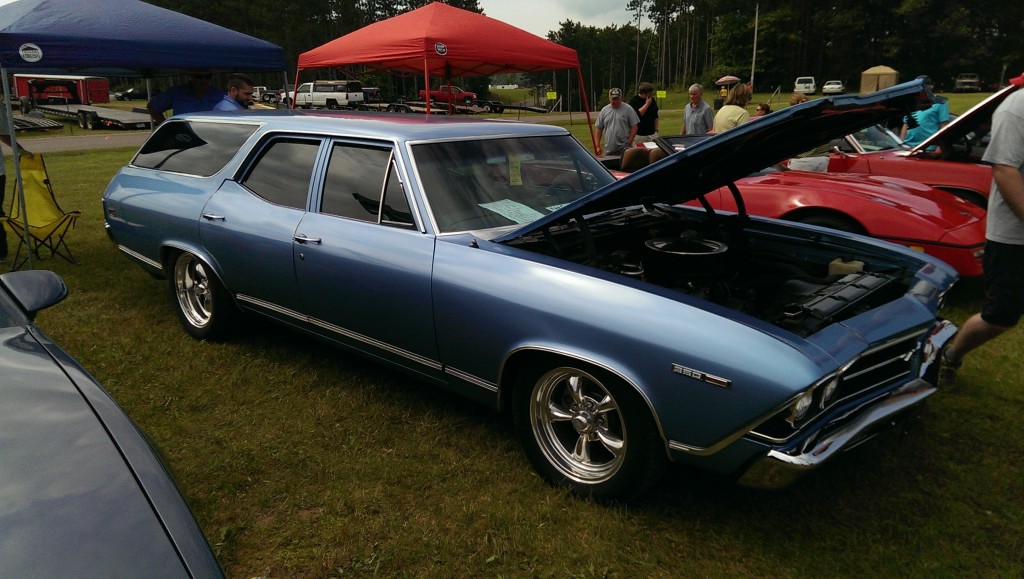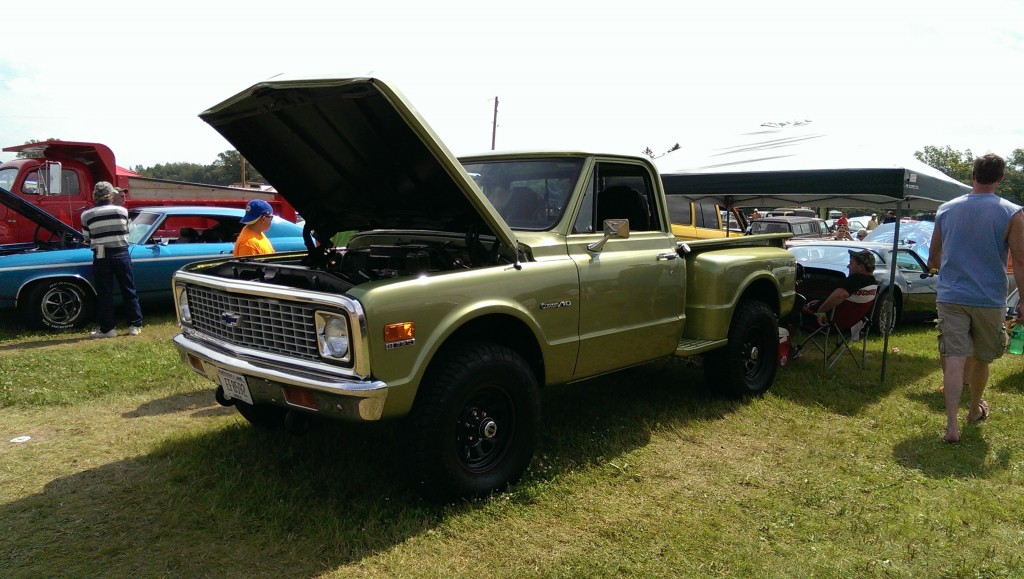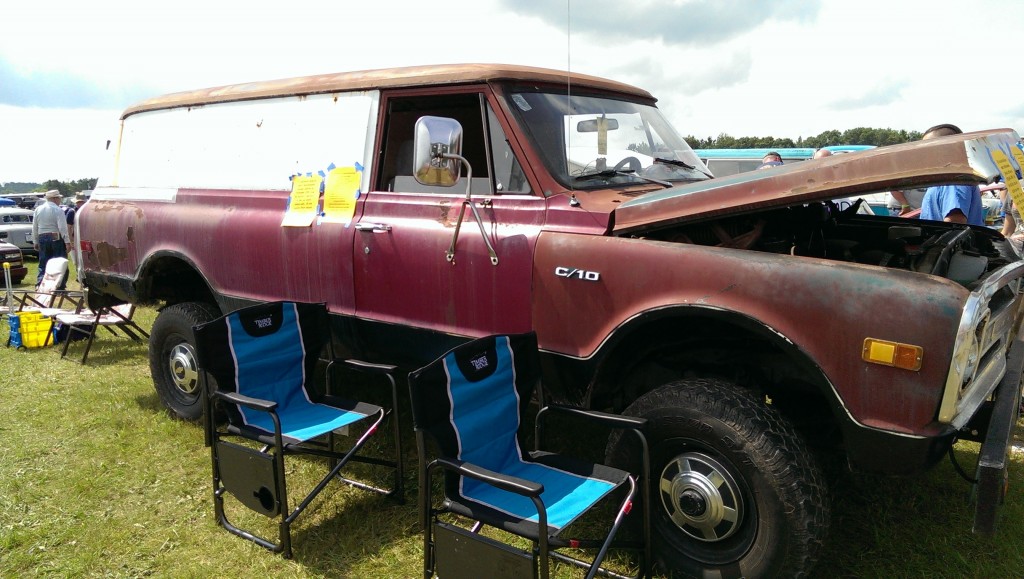 Fury's were also in abundant supply. I have much want for a Fury III with those stacked headlights. Corvairs are also on my bucket list of cars to own. I think a turbo model would be loads of fun.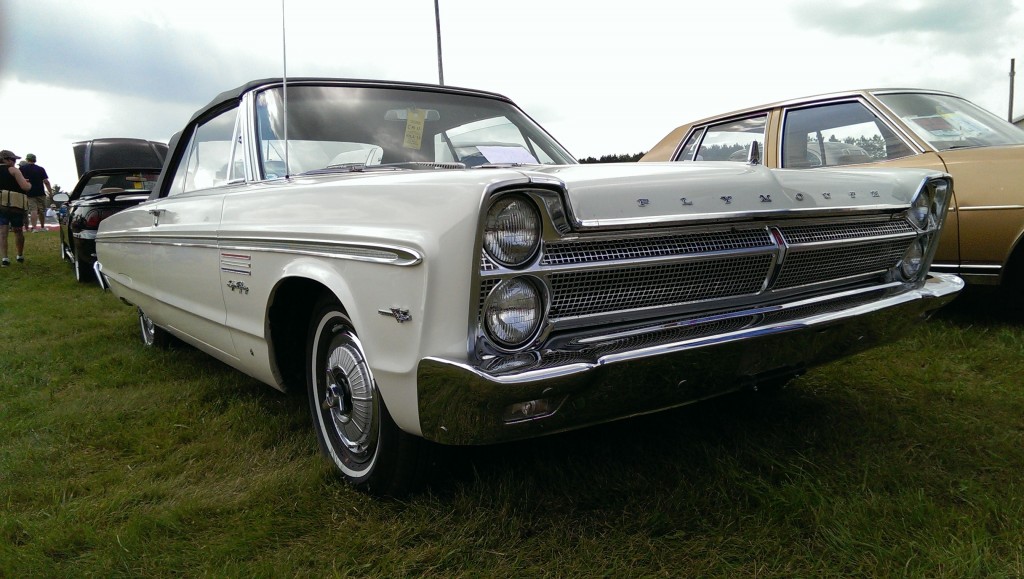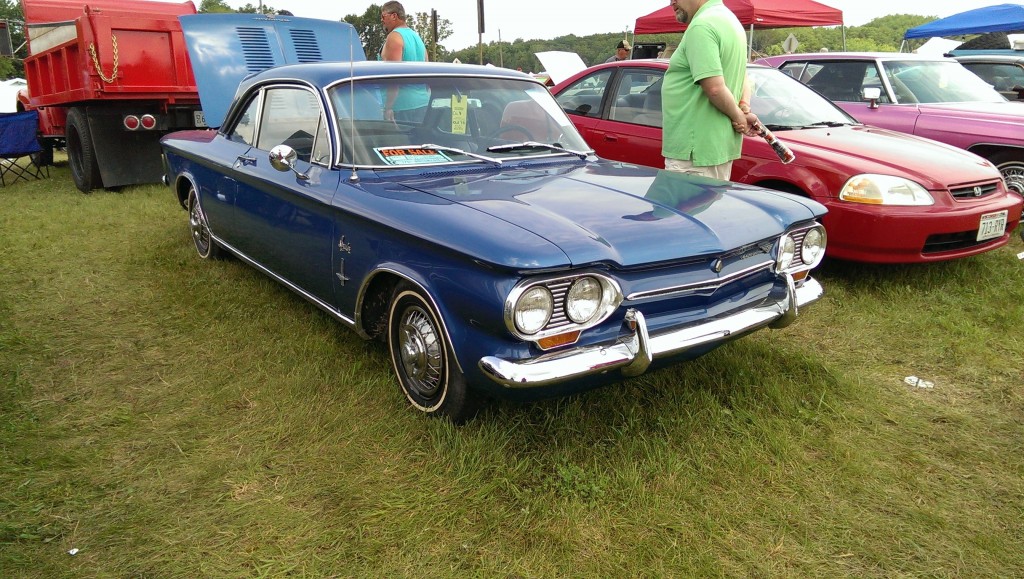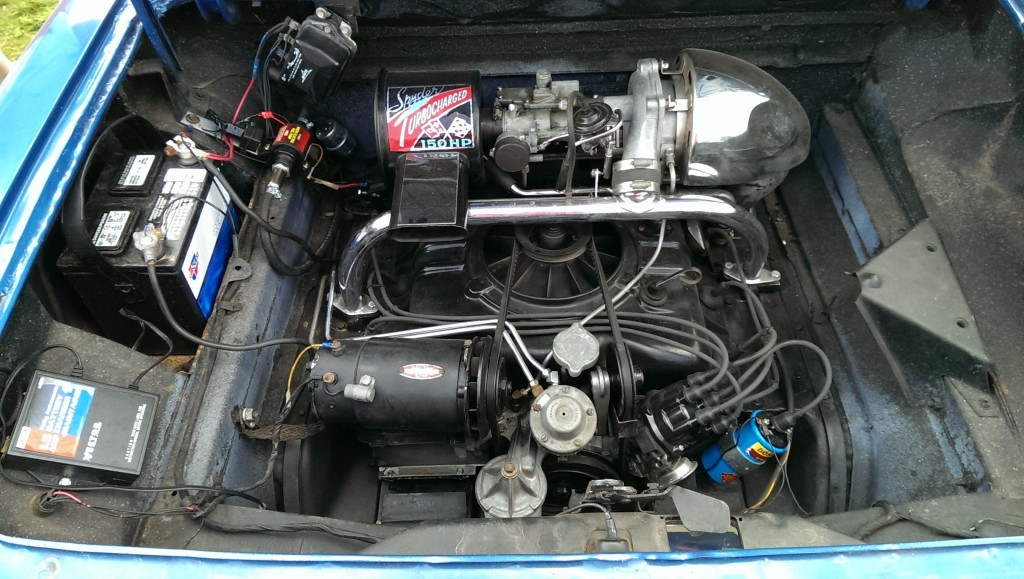 Fairlane with a 5.0 swap? Why not!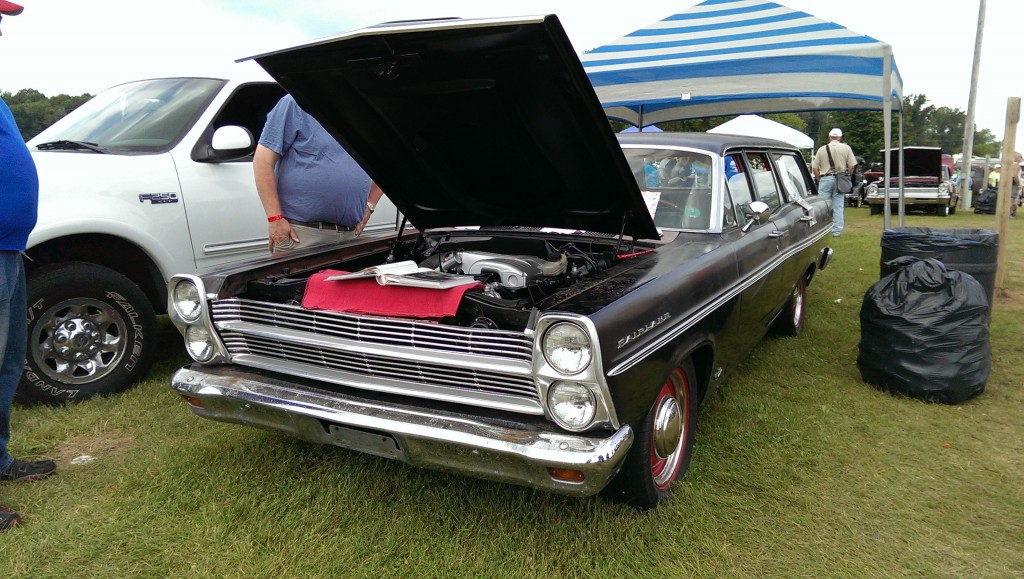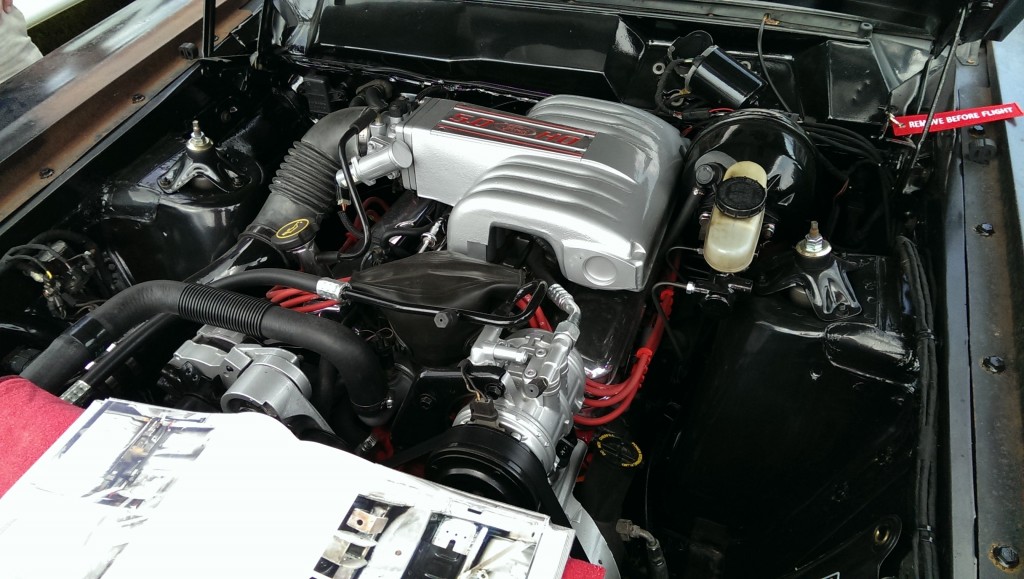 Right about now it was getting to mid day, and we hadn't eaten since about 6am. We started wandering back towards the car, and came across a few more odd things. Those glass panels are external defrosters, never seen them before. Then we cooked up some burgers and beans with some drinks to cool off with, which was needed!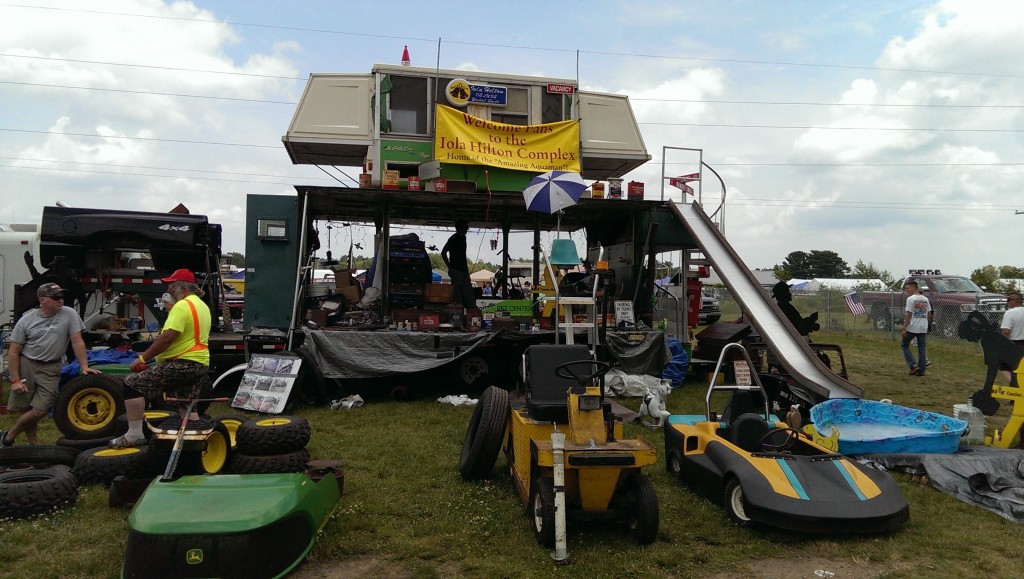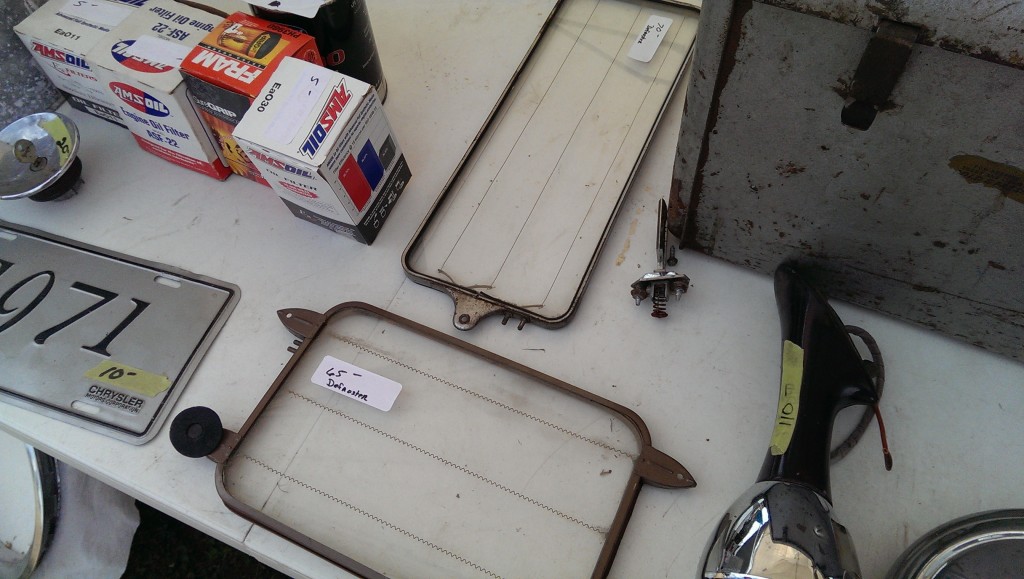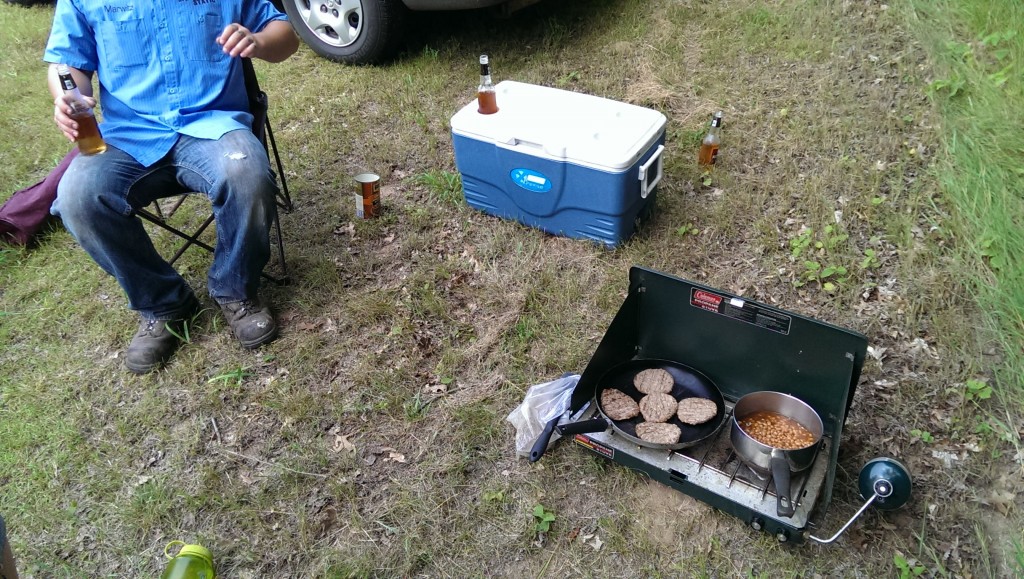 We picked a different route through on our way back into the fray. We came across a booth selling turbo setups. This particular setup was one of their "smaller" compound turbo setups utilizing the stock turbo to spool a Borg-Warner 65 (I think) and producing around 800 horse power and 1662 ft/lbs of mountain moving torque. I also love the annoying green color on the piping.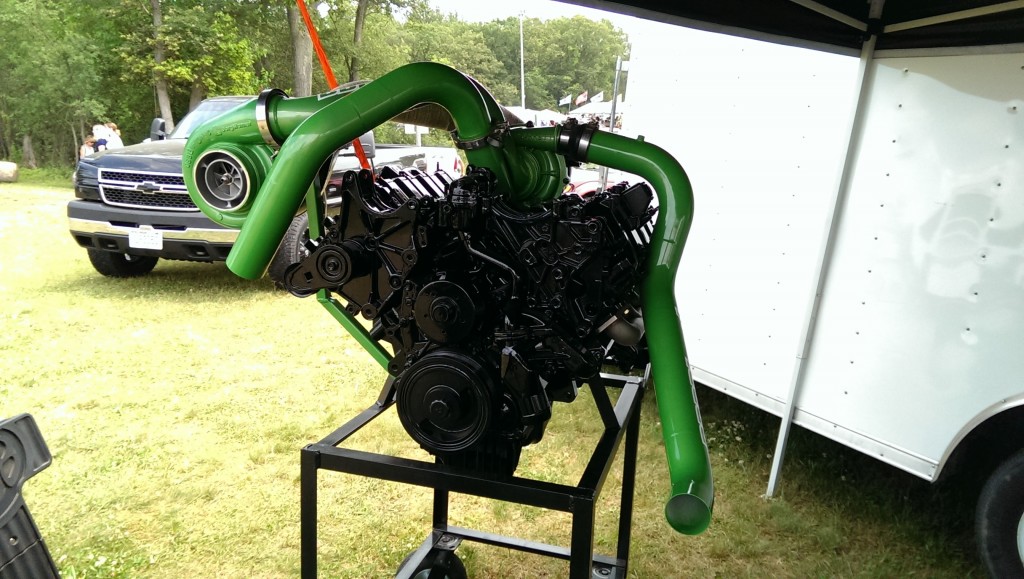 By now we had worked our way to the few oddball cars, my favorites! There were a few Willys around.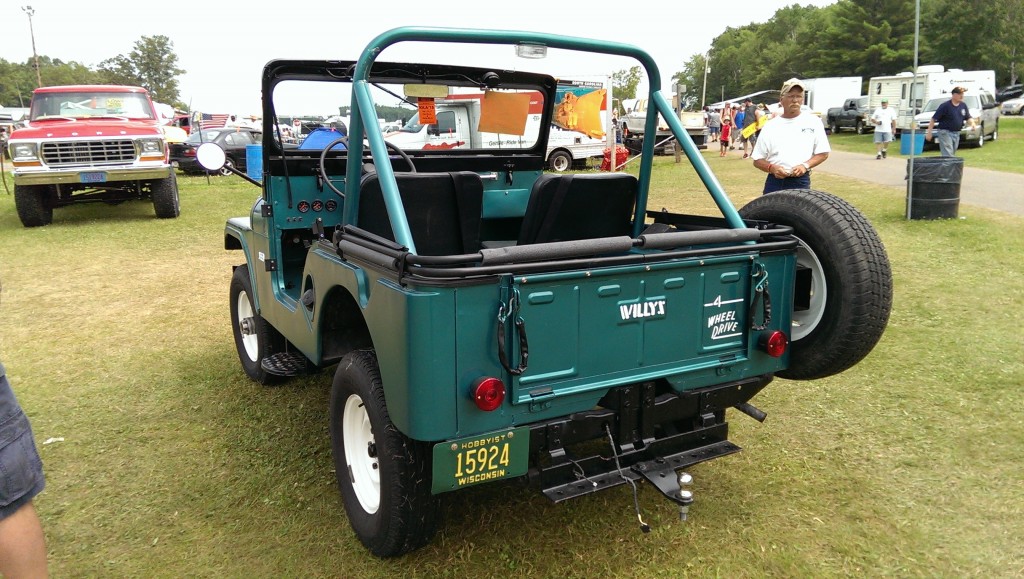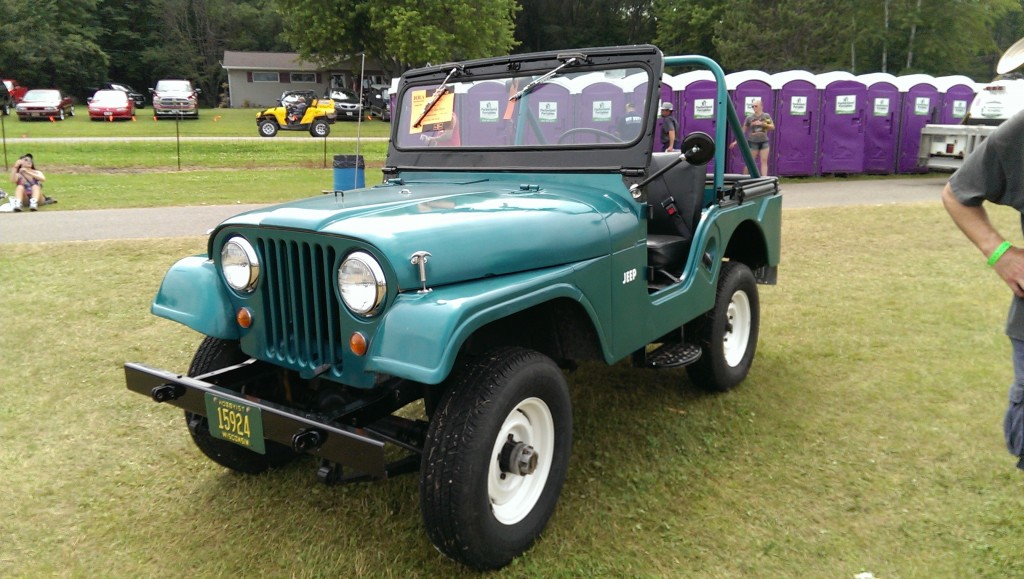 Plus this sweet 1960 NSU Sport Prinz. Thanks to Jalopnik, this wasn't the first time I'd heard about them, but was the first time I've seen one. They are smaller than they look, even in the pictures!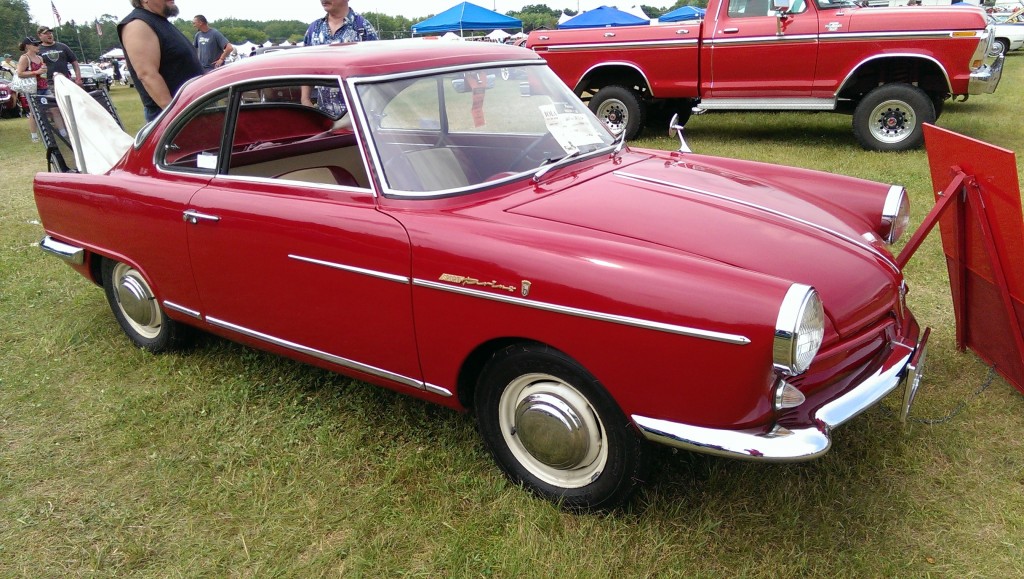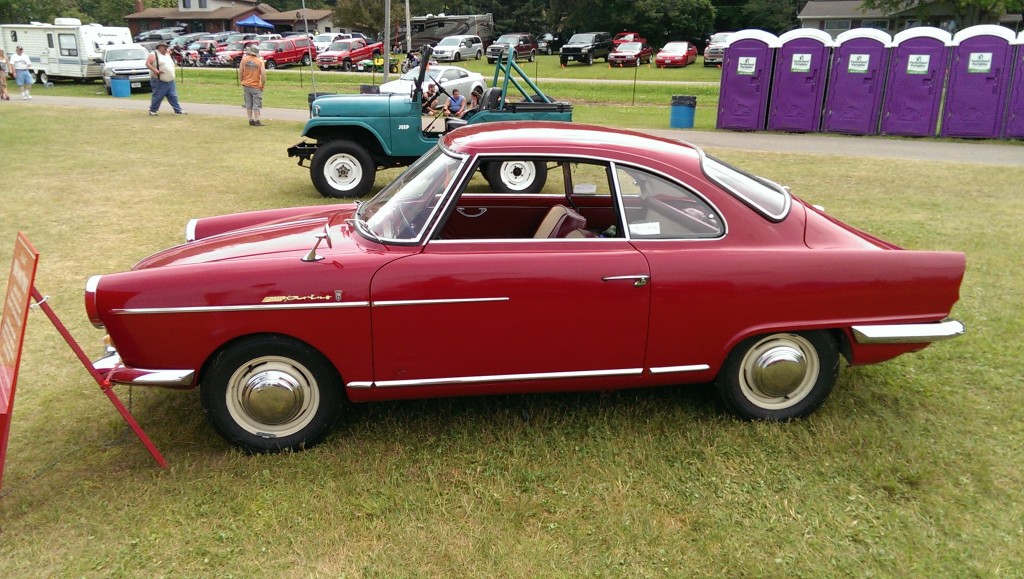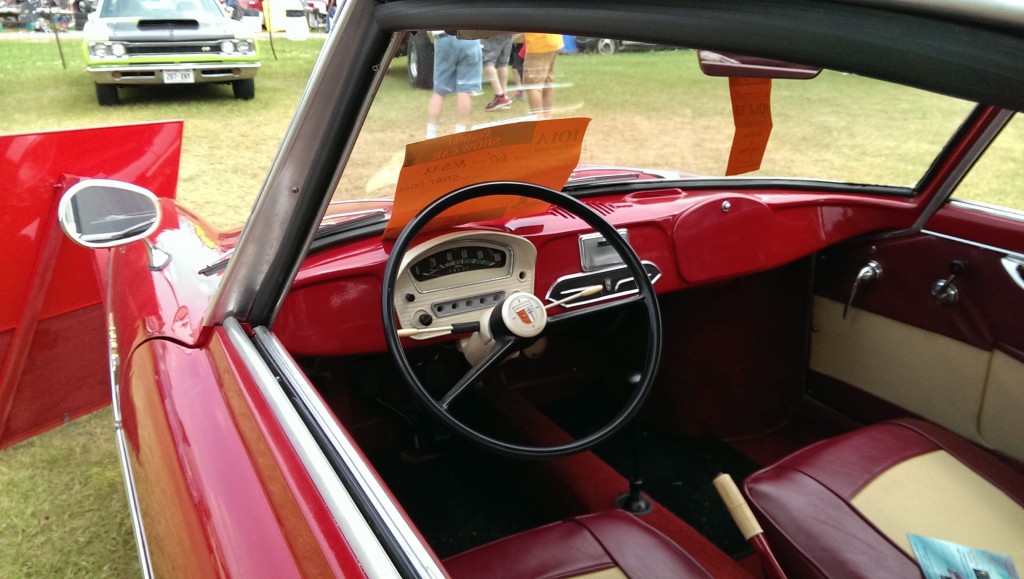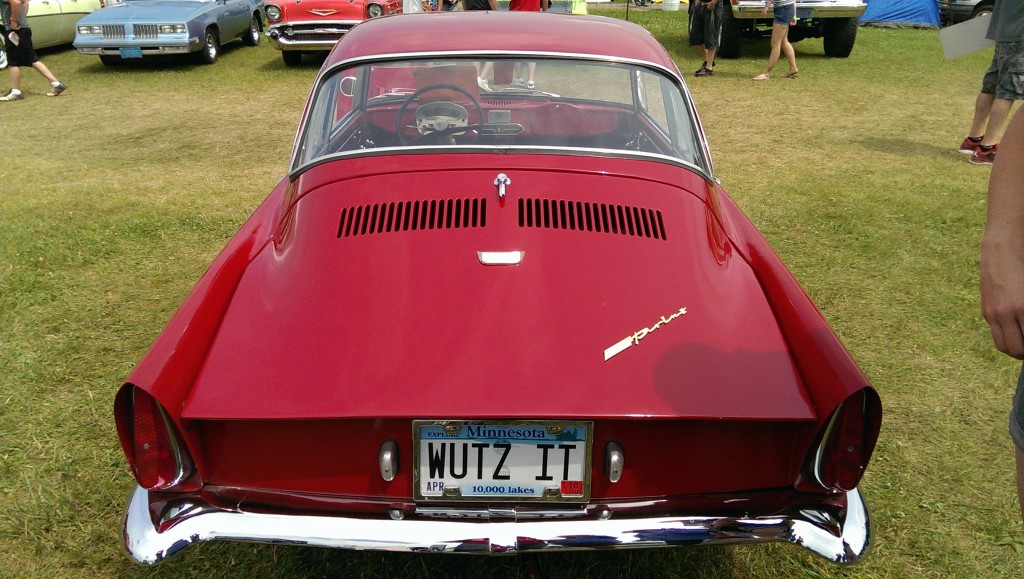 My dad ran across a car just like the one that started him and my uncle down the gearhead path. While we were standing there taking about the car, I spotted a BMW 2002 and had to meet it's owner.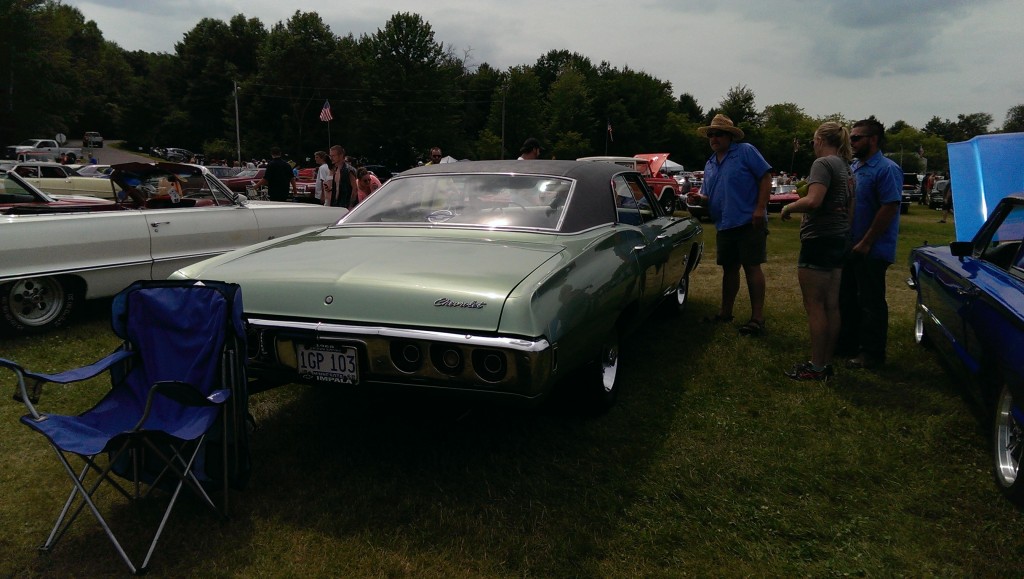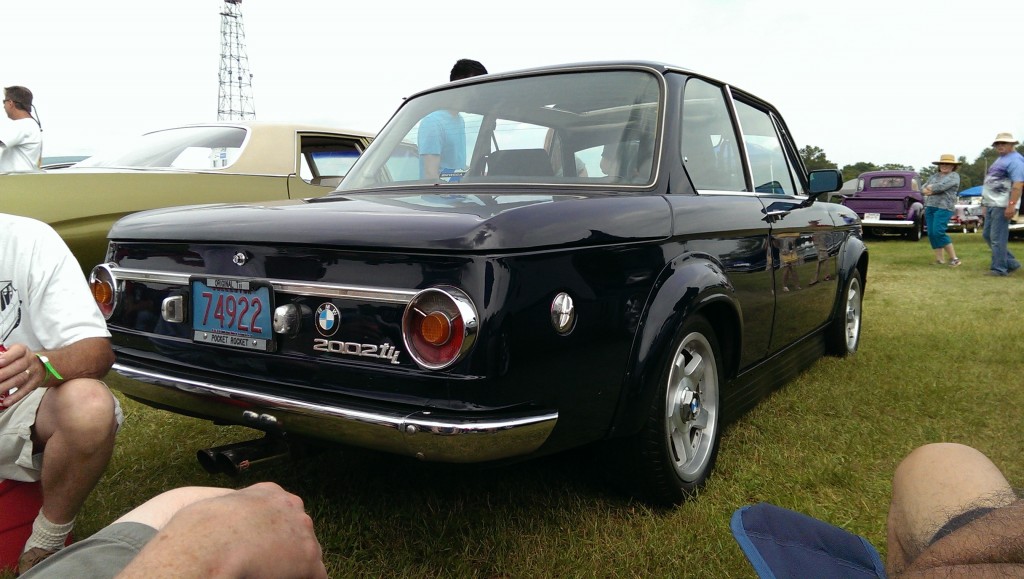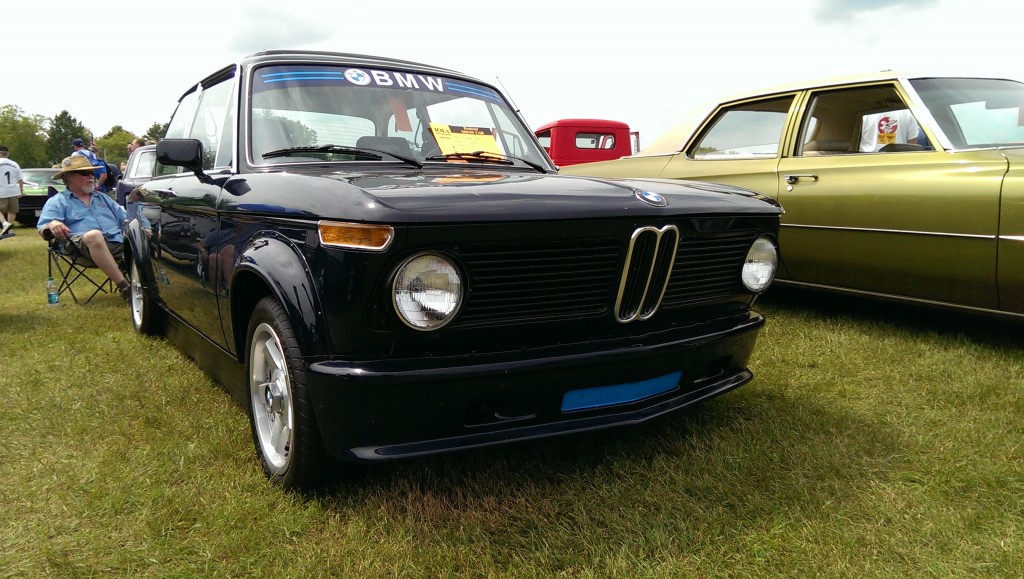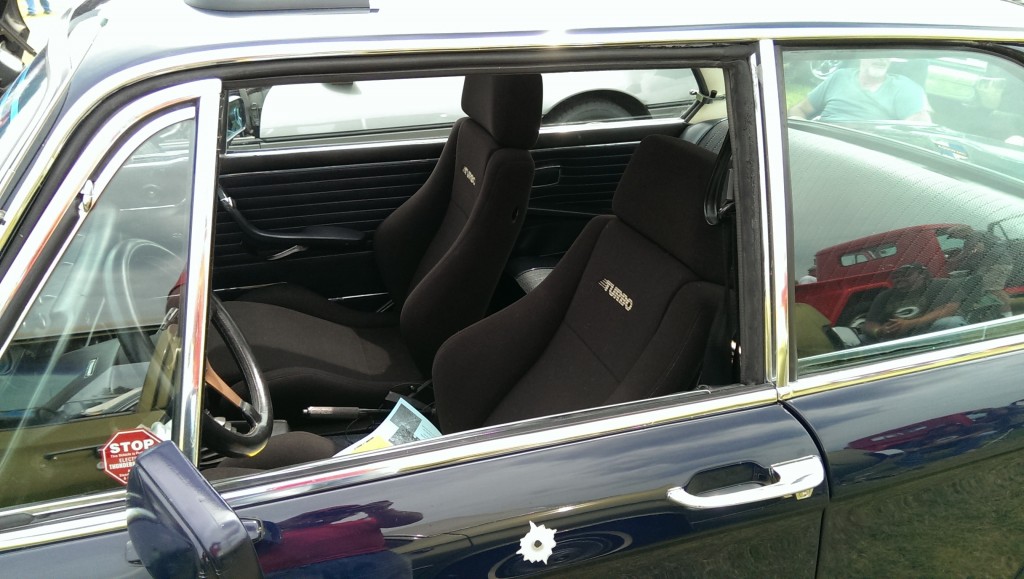 It isn't a turbo as the seats indicate, but the owner assured me that he does drive it like it's meant to be driven (see also, my Mercedes getting beat) which is nice to see. He offered to sell it to me, I cried. Another oddball that I've only recently learned about (thanks again Jalopnik!) is the Dodge Dakota Convertible. Yep, those were a thing, and that's beautiful.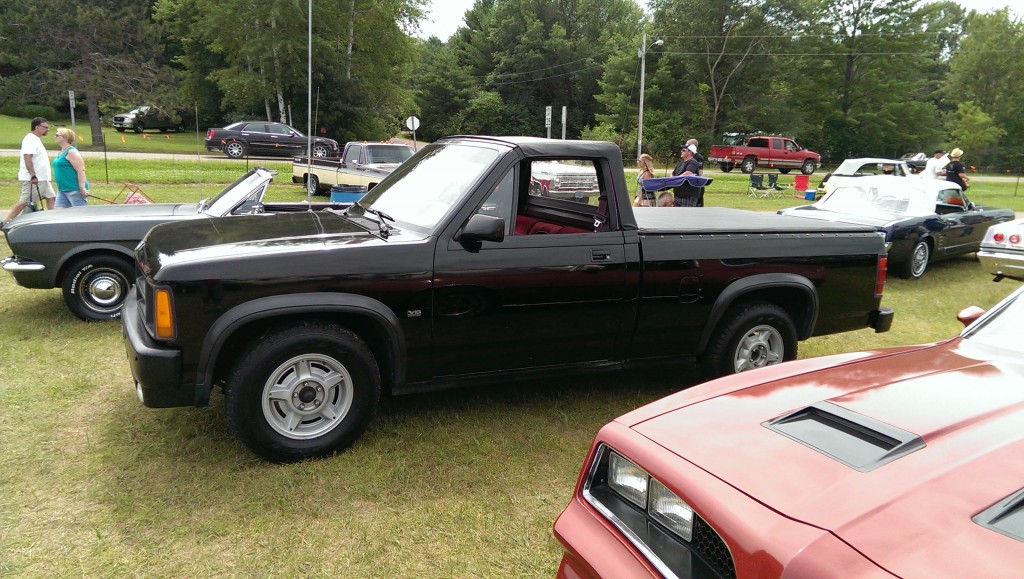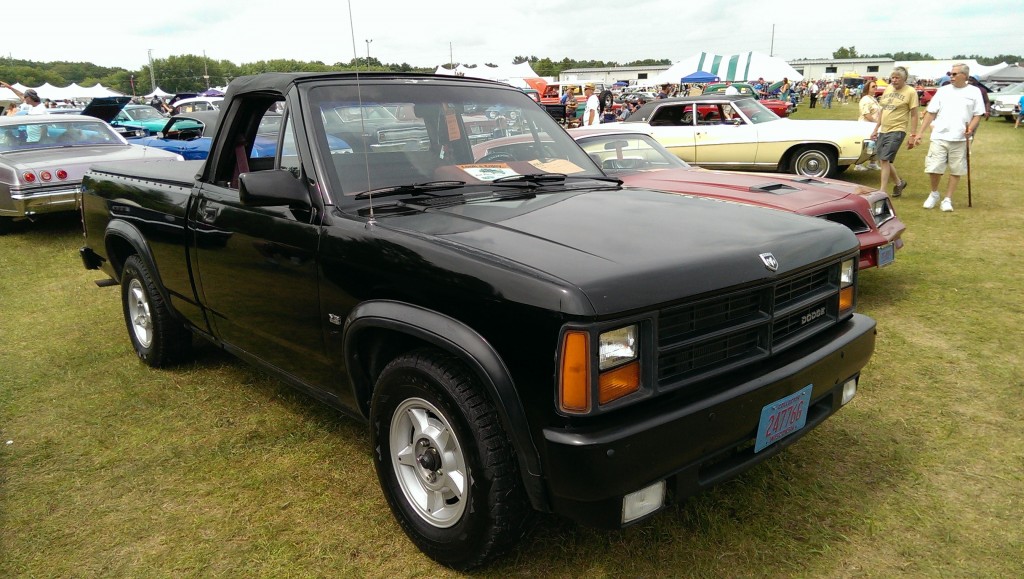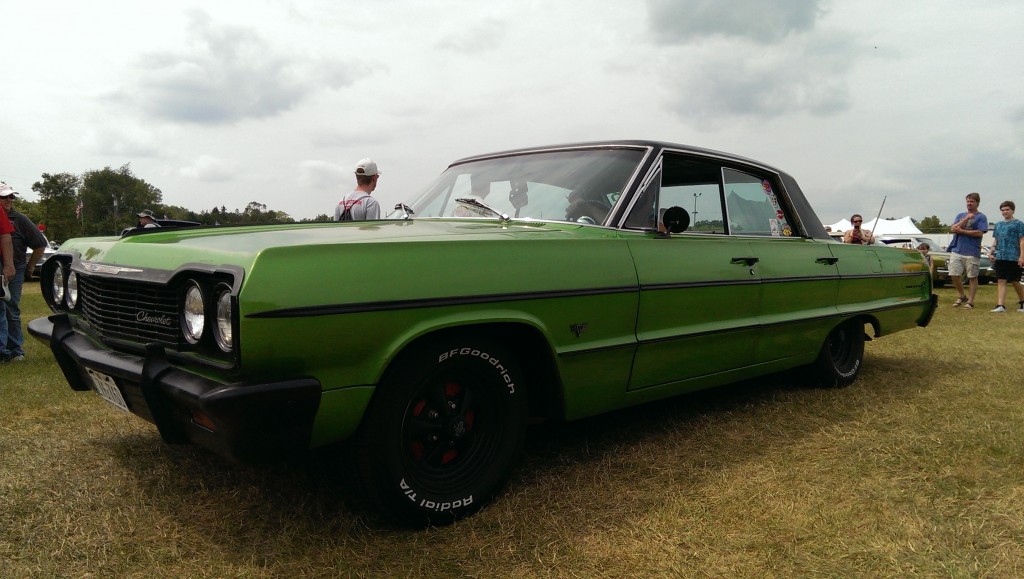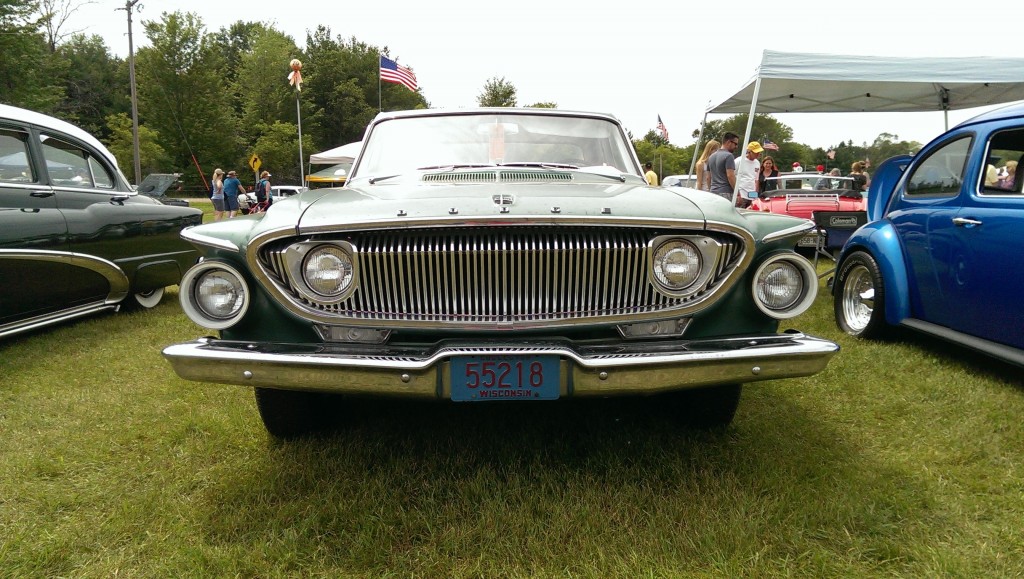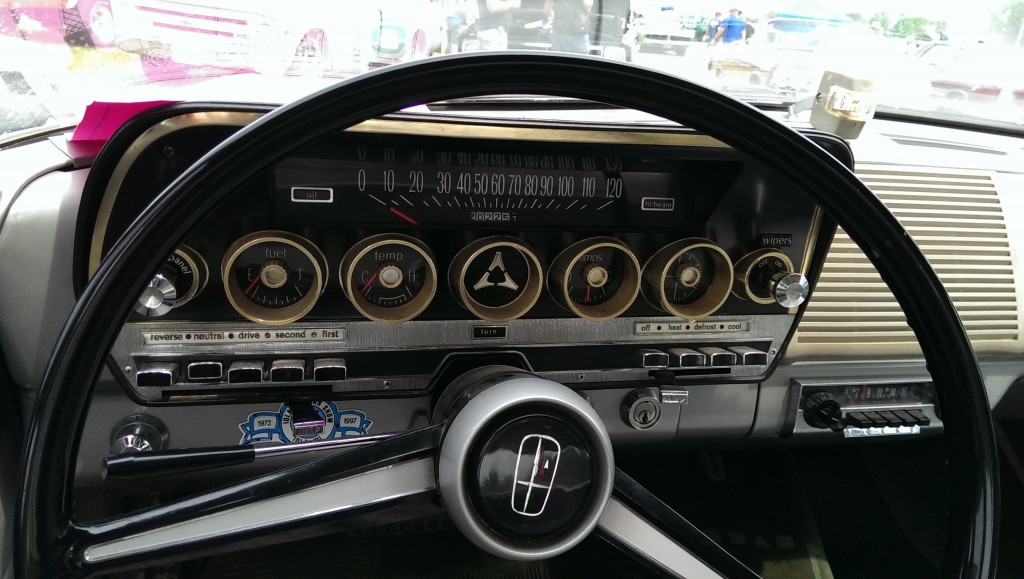 Check out the interior in that Dart! So many gauges. Someone brought out an Austin Healey 3000 from 62′, which I haven't seen before either. A lot of the parts were from Ford with an engine from Chevy. Weird.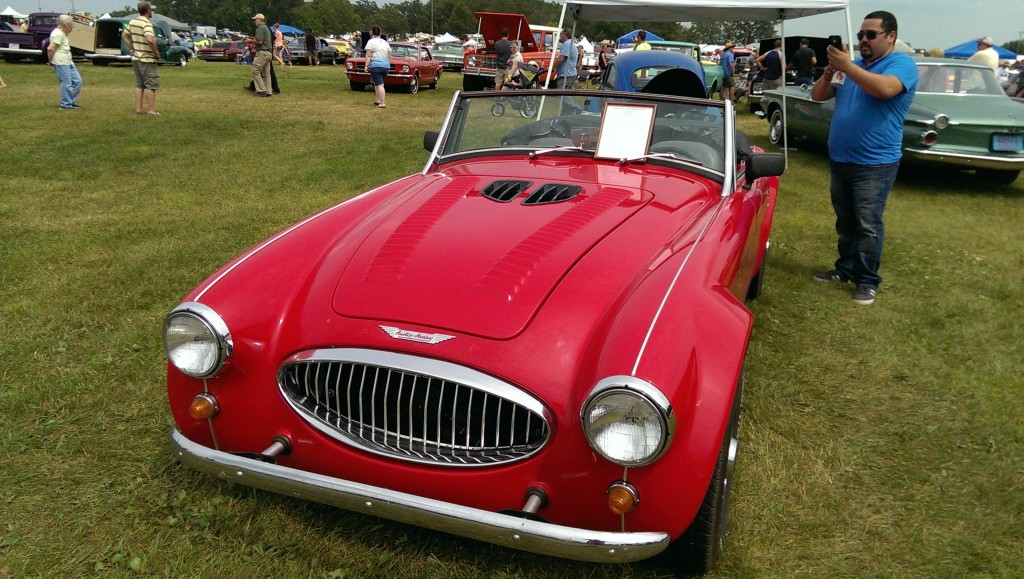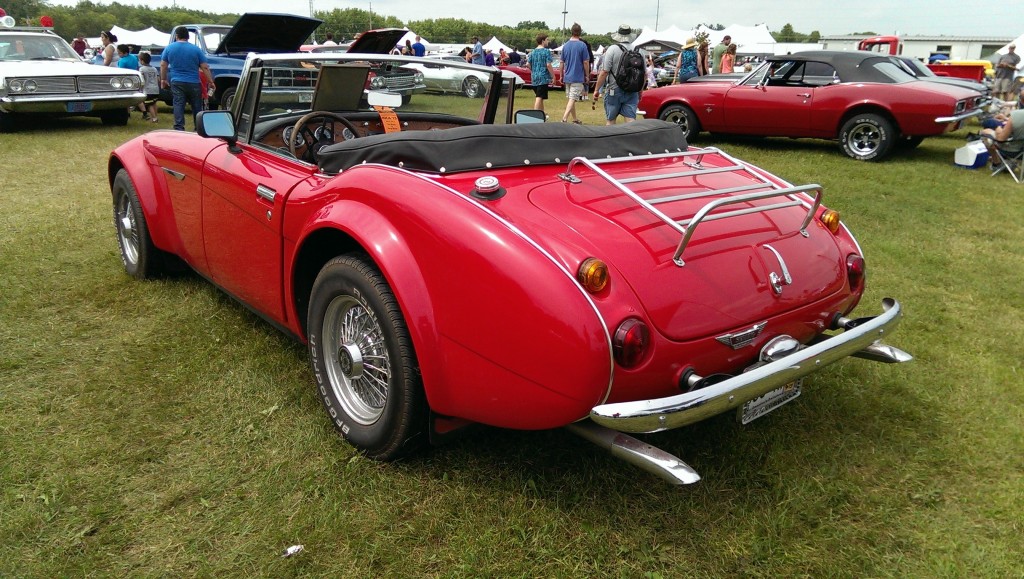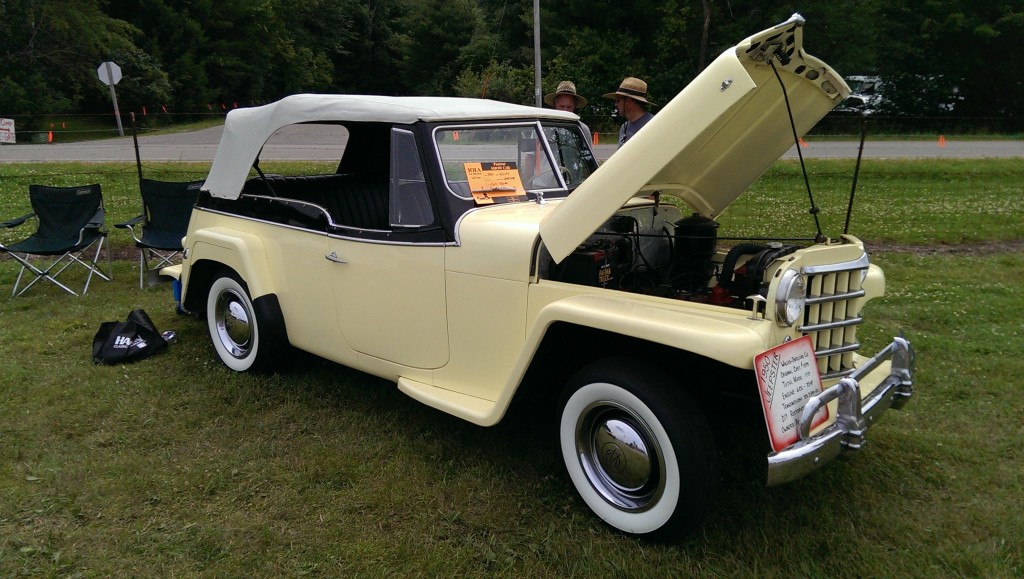 Another surprising find was this DeLorean DMC 12. I'm not normally a fan of the time machine conversion, but this was a home-done conversion with a lot of love into it.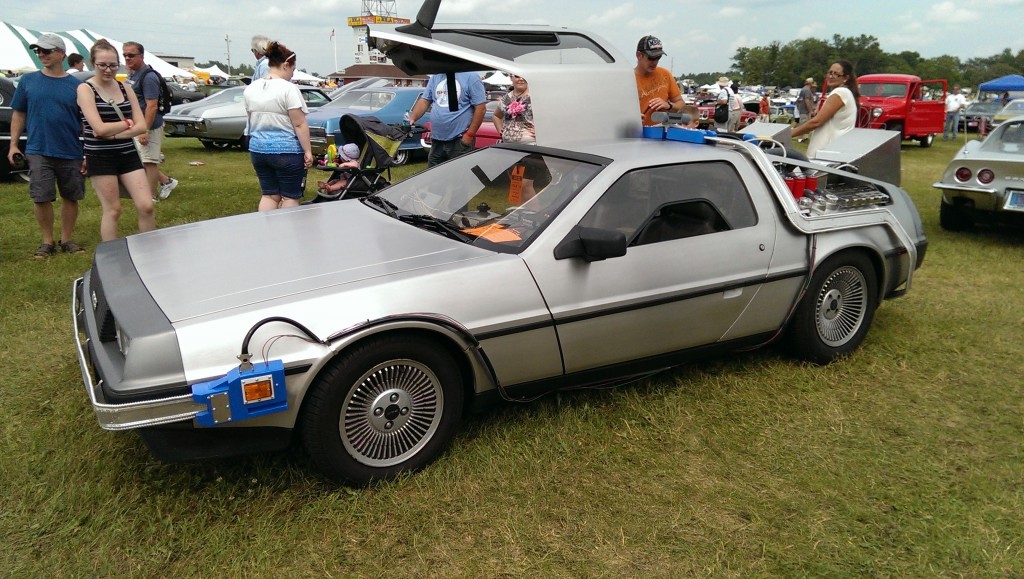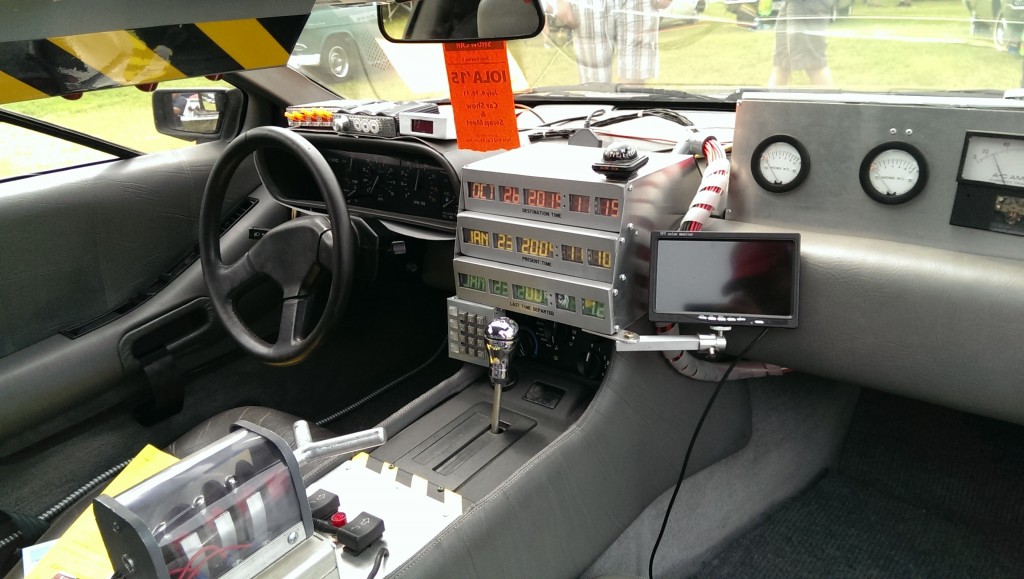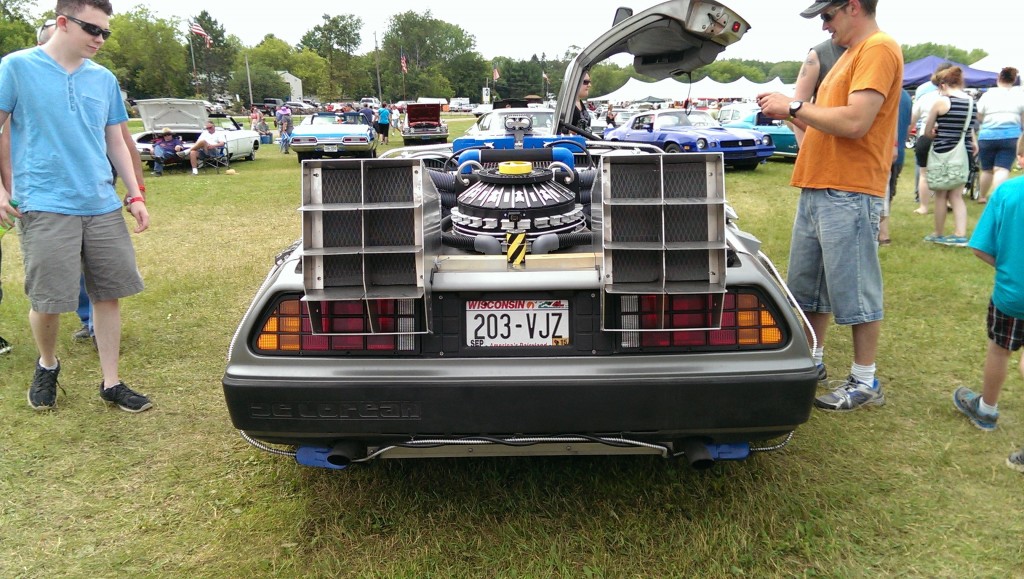 The face of this Plymouth will haunt your nightmares. I want it.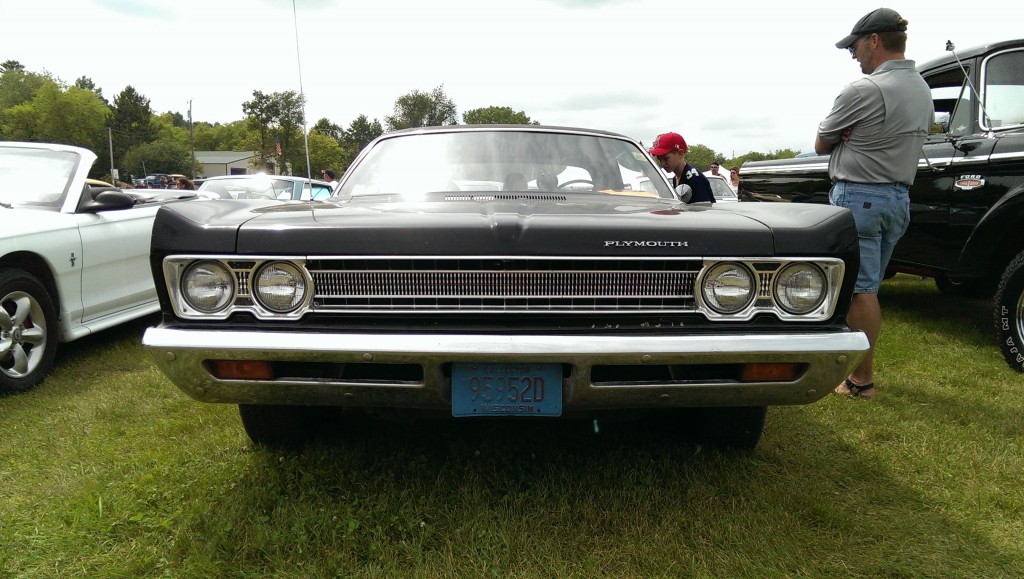 This Chevy Fleetmaster has all sorts of quality of life goodies that I'd never even thought of. There's a hat holder, pipe holder, flashlight for emergencies on the steering tunnel, a dash mounted fan, old school ram air a/c, a traffic light viewer in case the visor blocked the light from view, and a thermos holder in the back.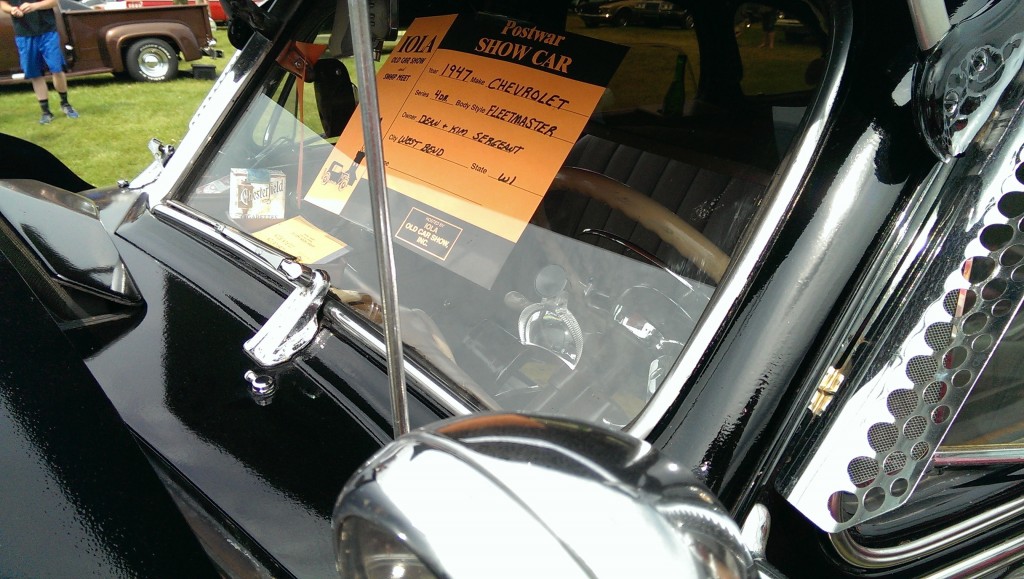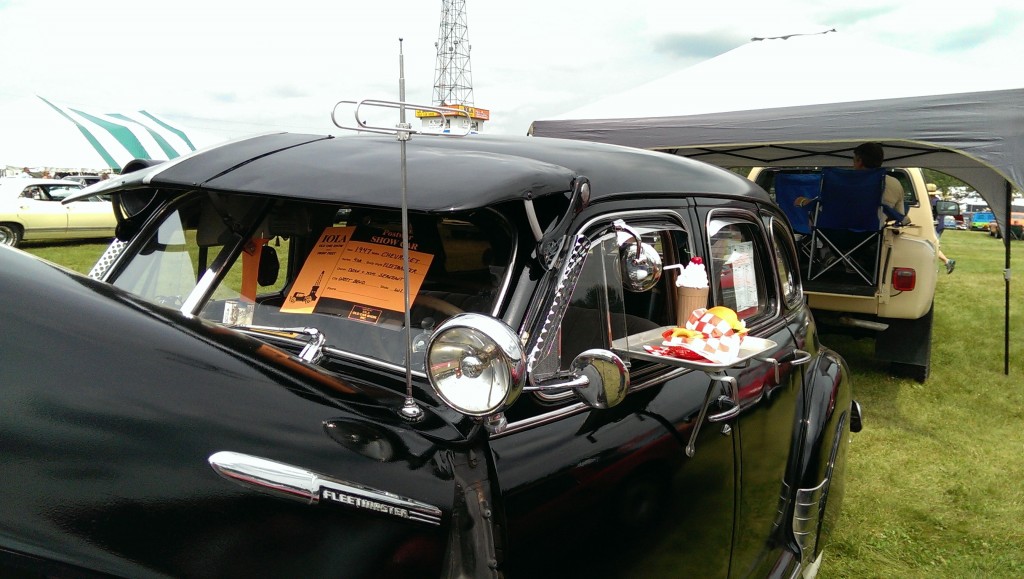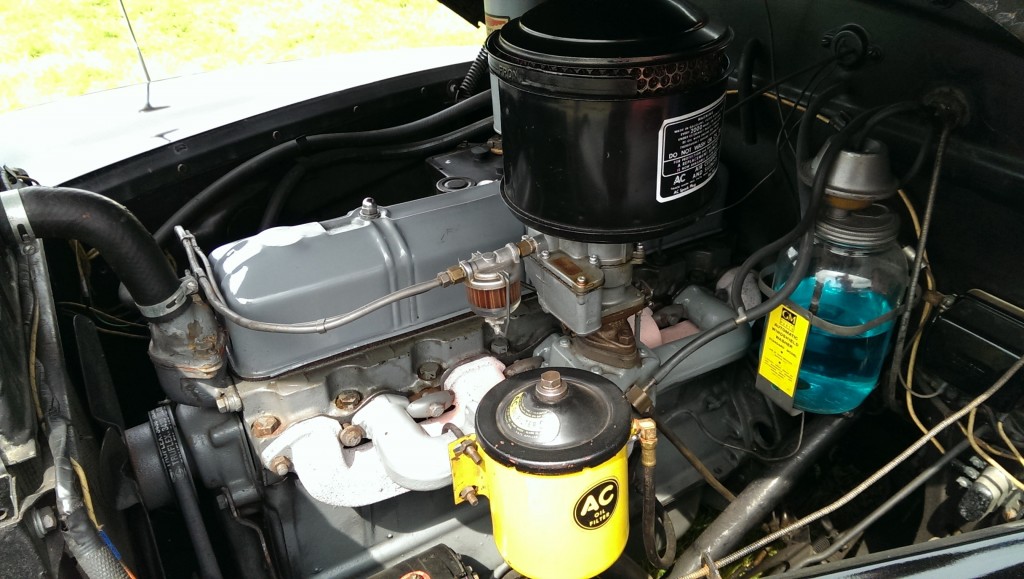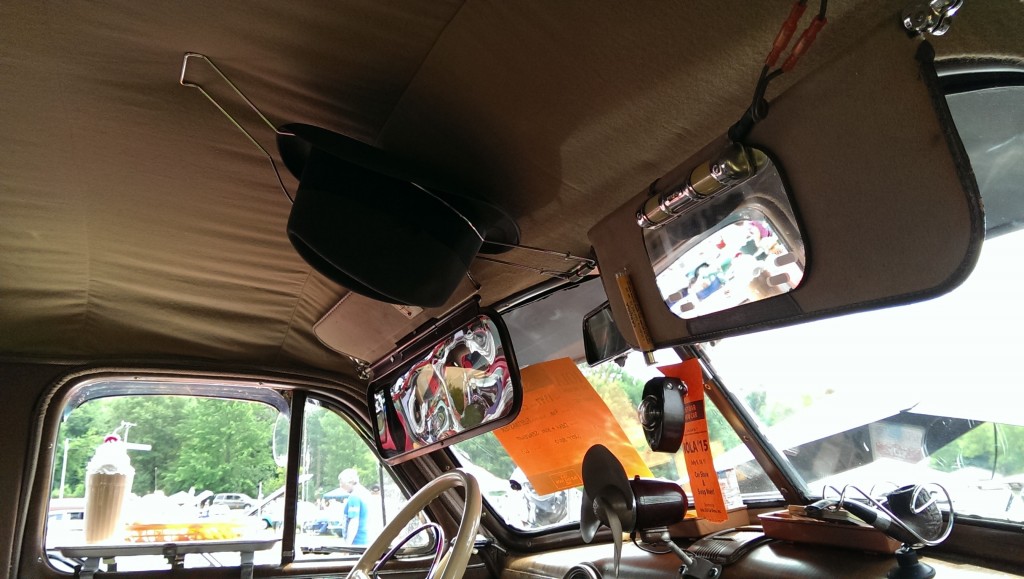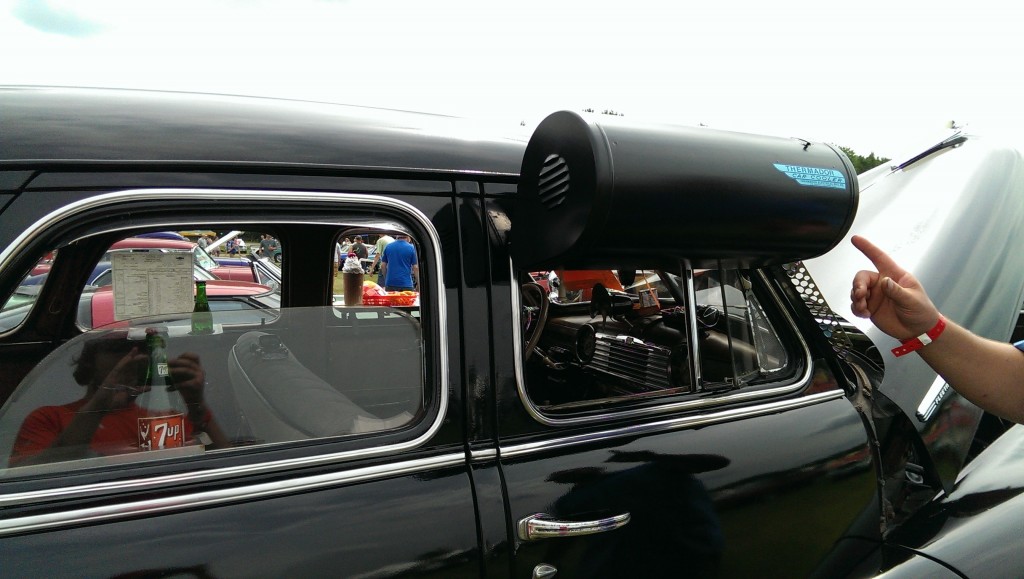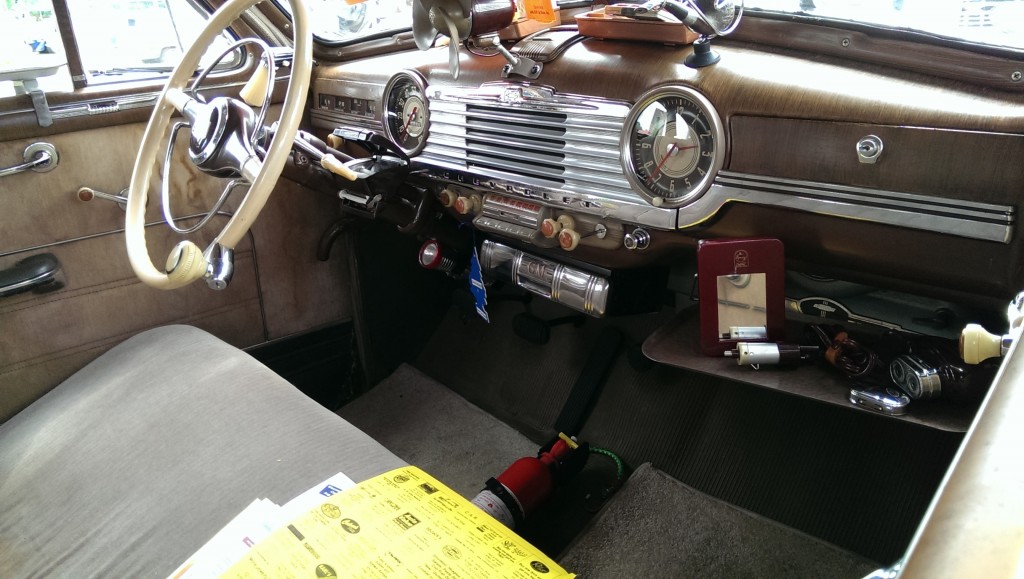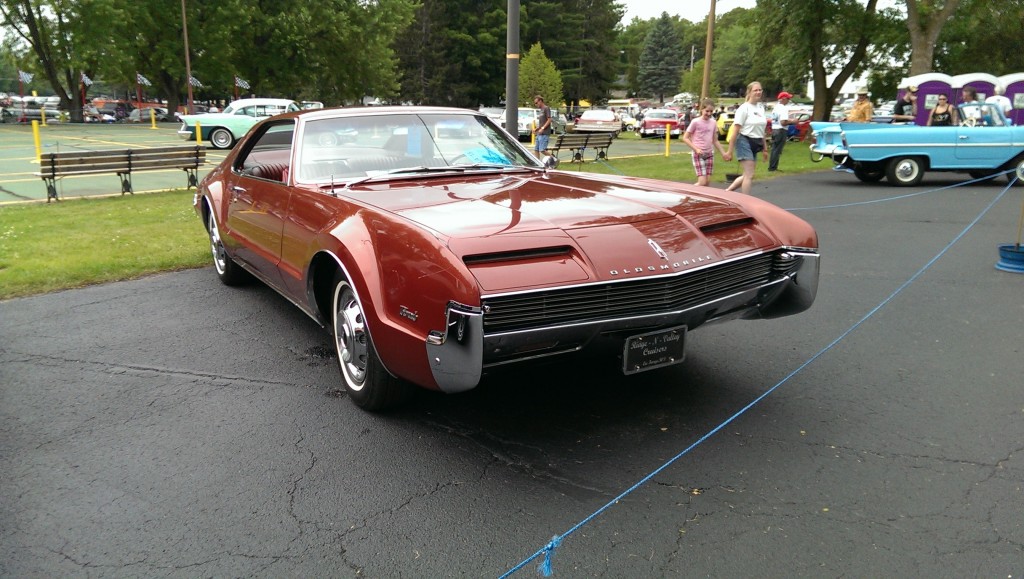 A 60 Nash Metropolitan caught my eye from a few cars away. Another tiny city car that never really caught on!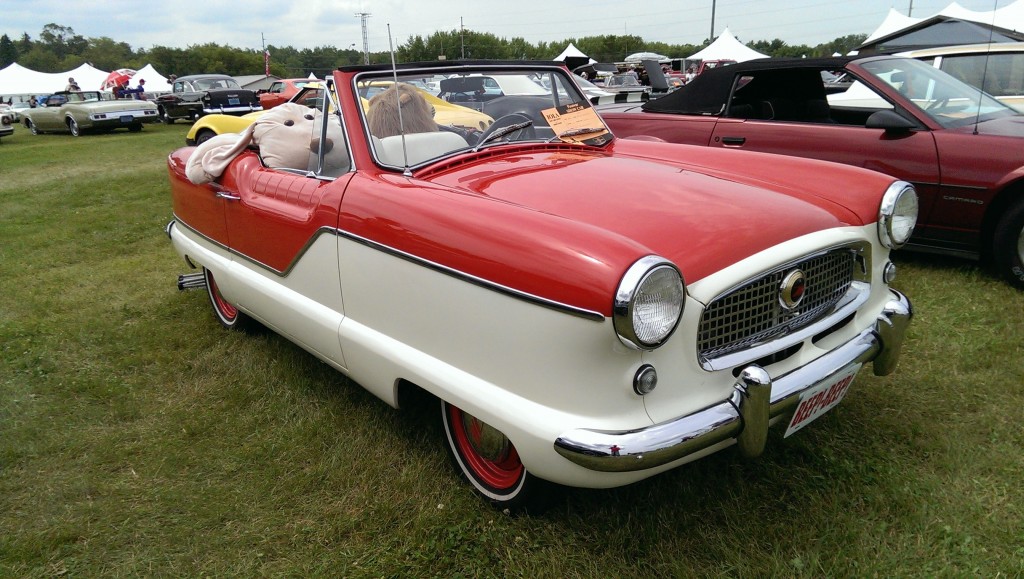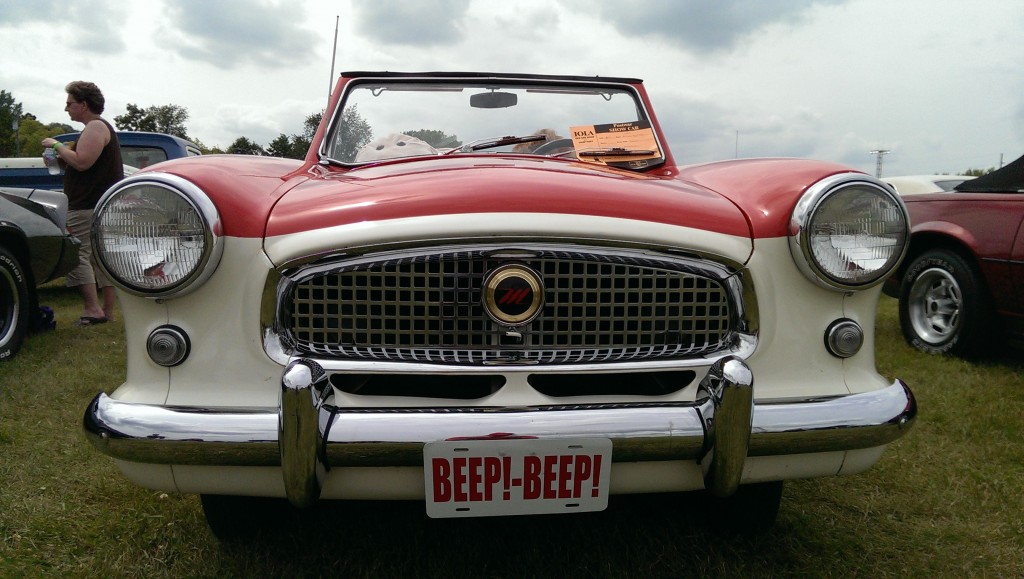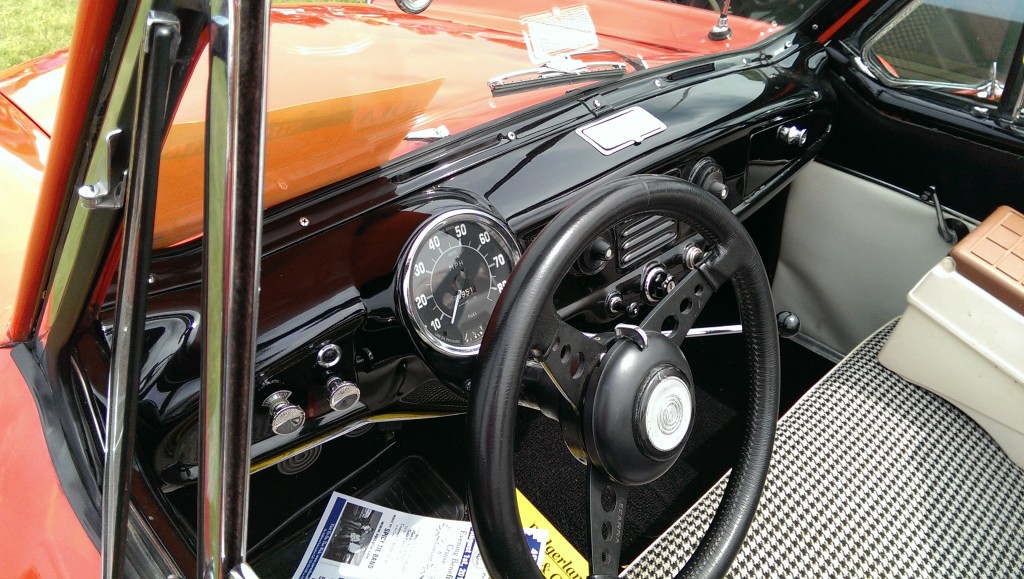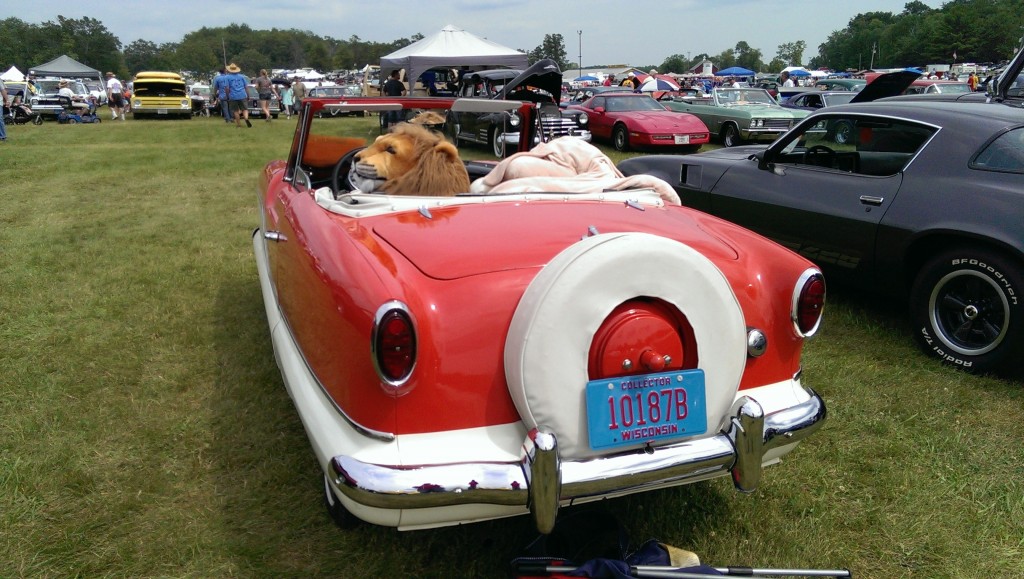 But there were still plenty of beautiful cars to take a look at, including a sweet little 1967 Volkswagen T3 (not the van!).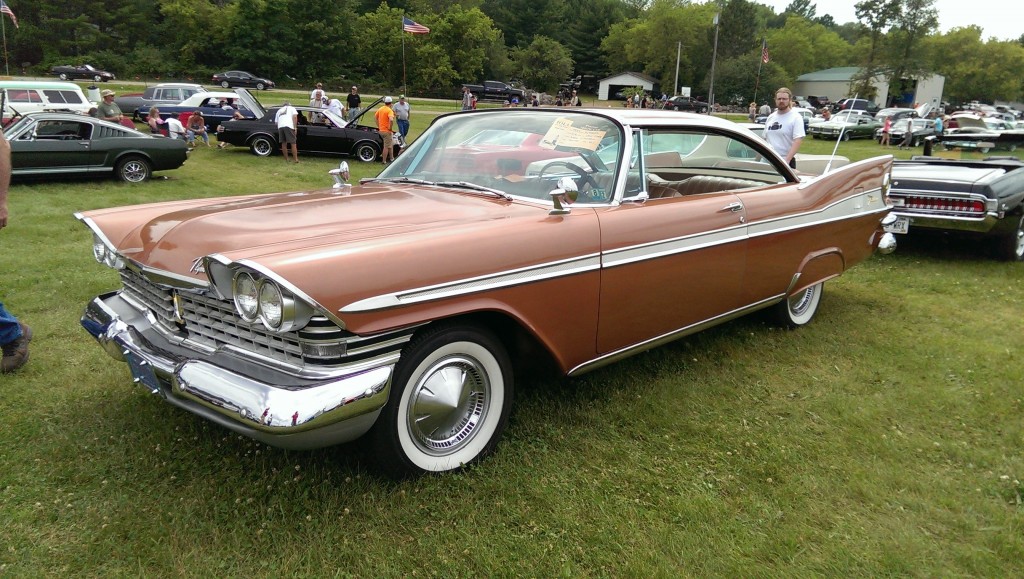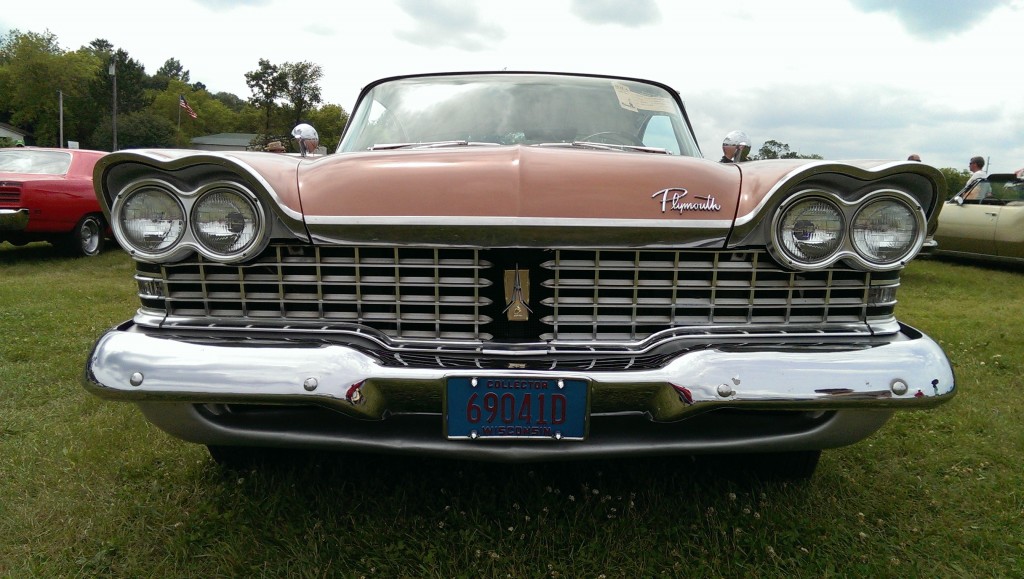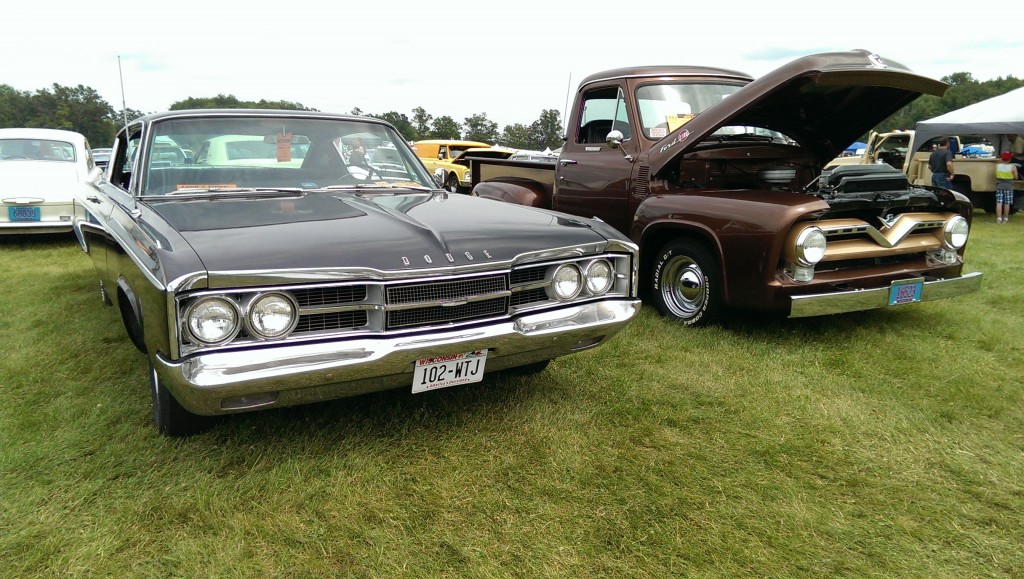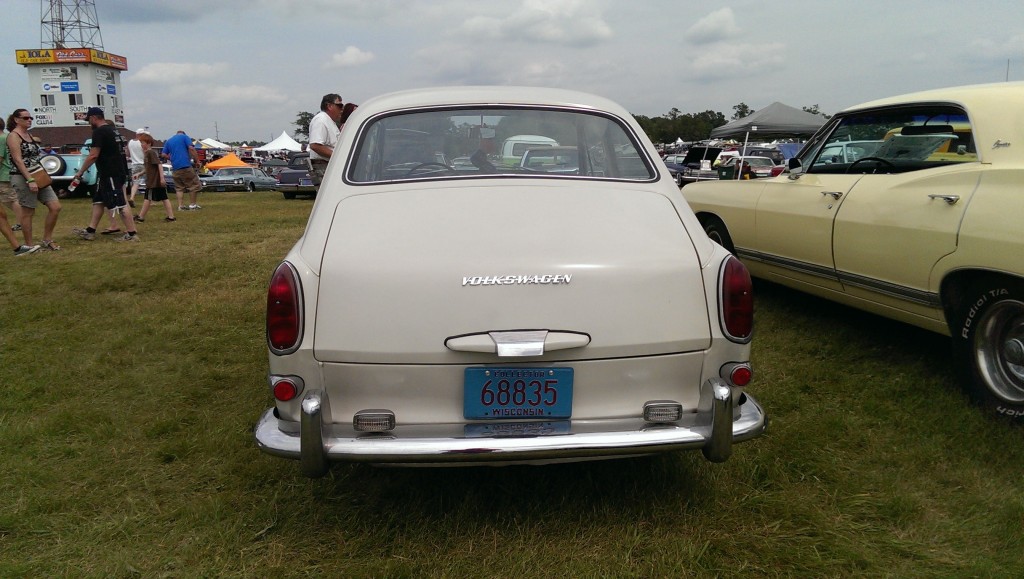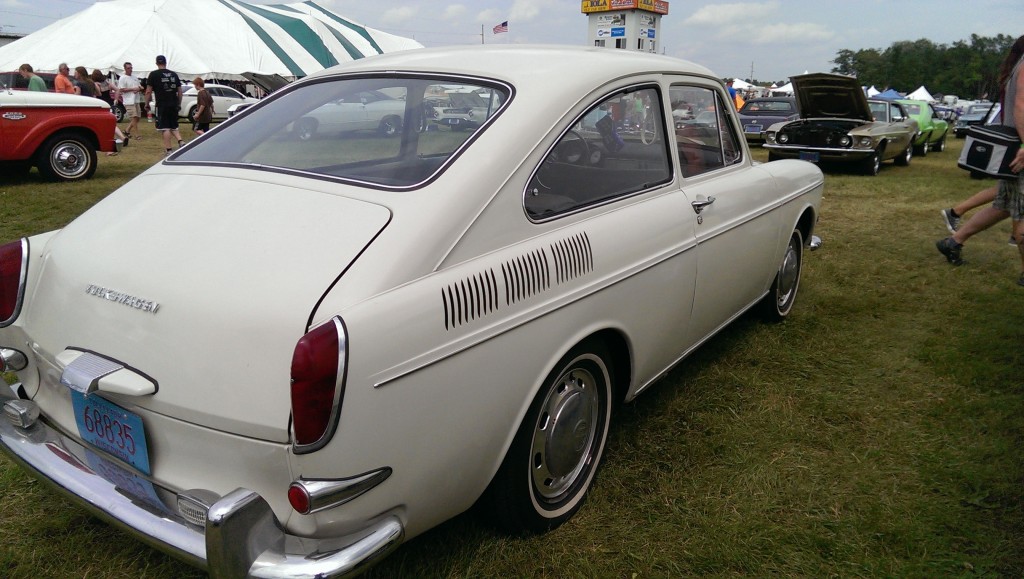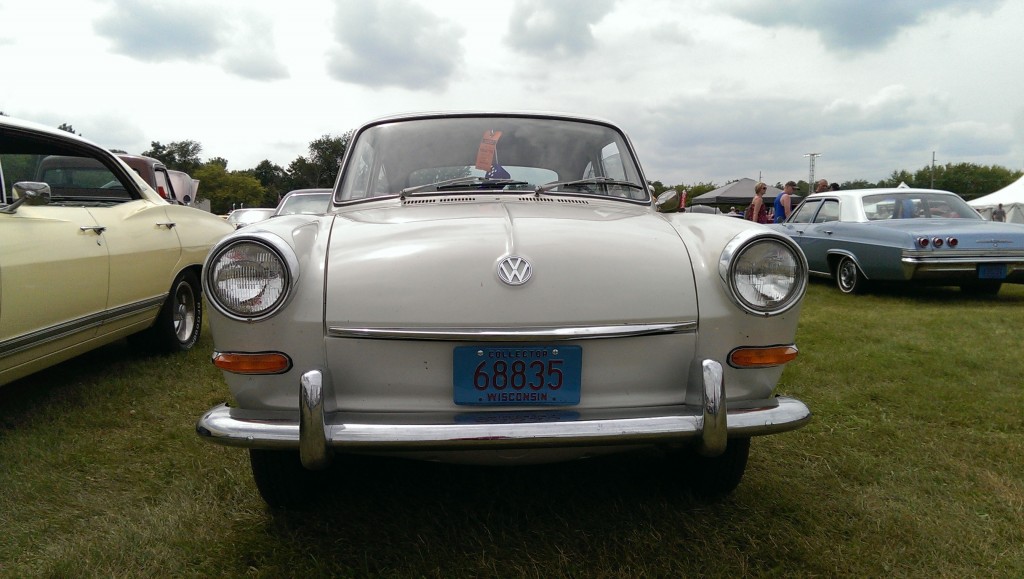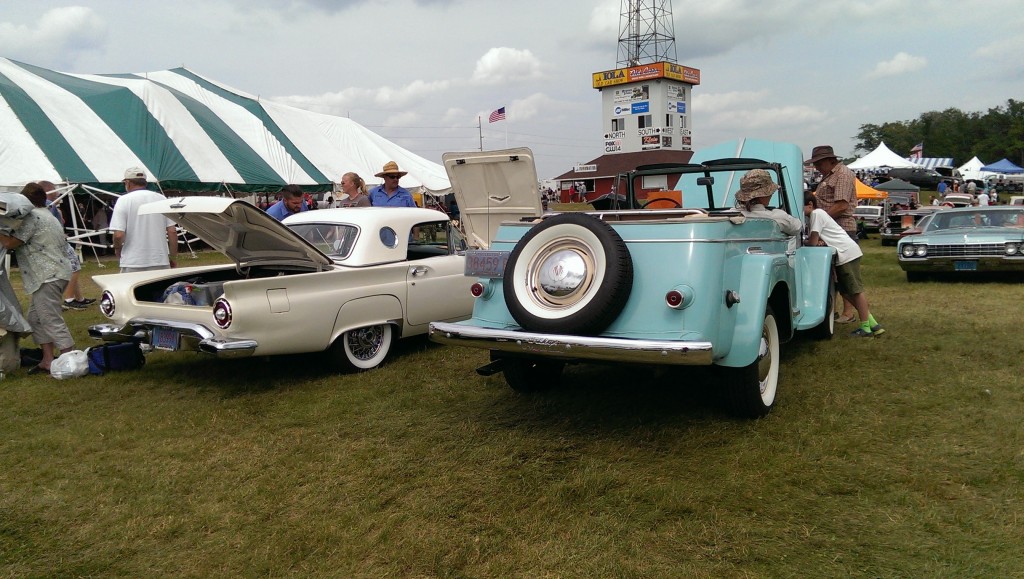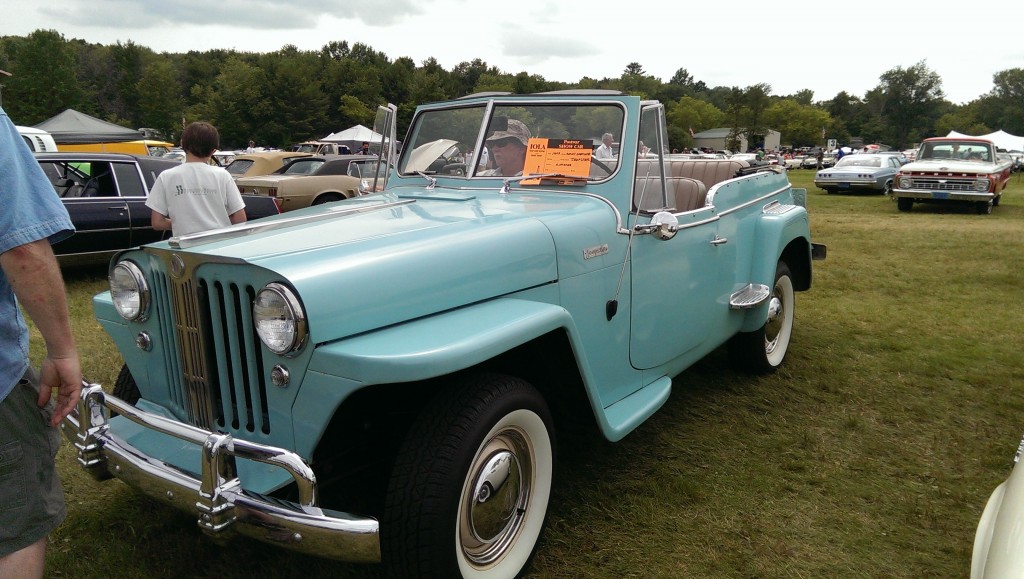 Working our way through these cars finally landed us at the racing pavilion. This area housed race vehicles from all sorts of eras, and all of them had a cool history behind them. There was a land speed record car, a dragster, a slingshot dragster, and some retired racers brought back to life.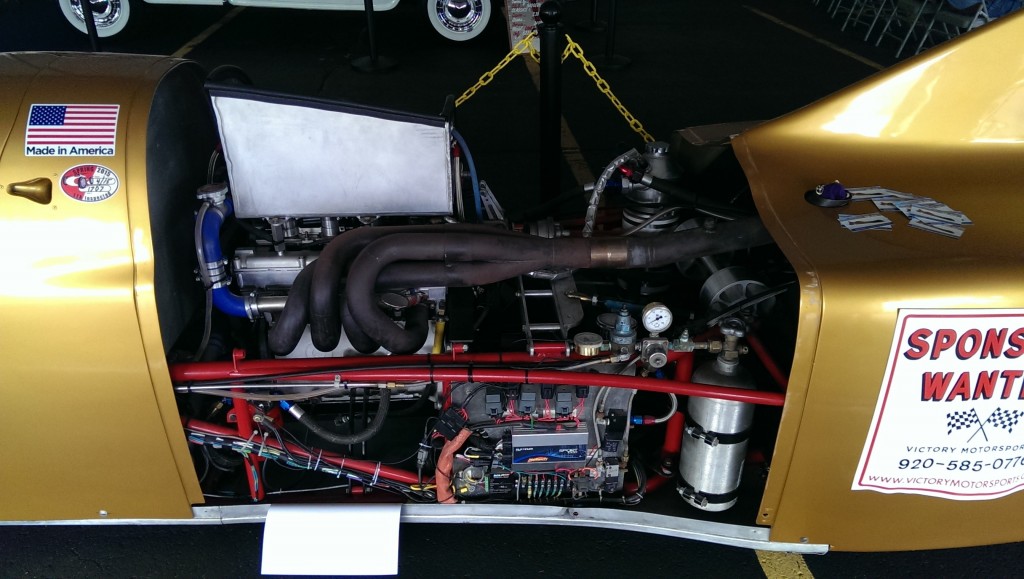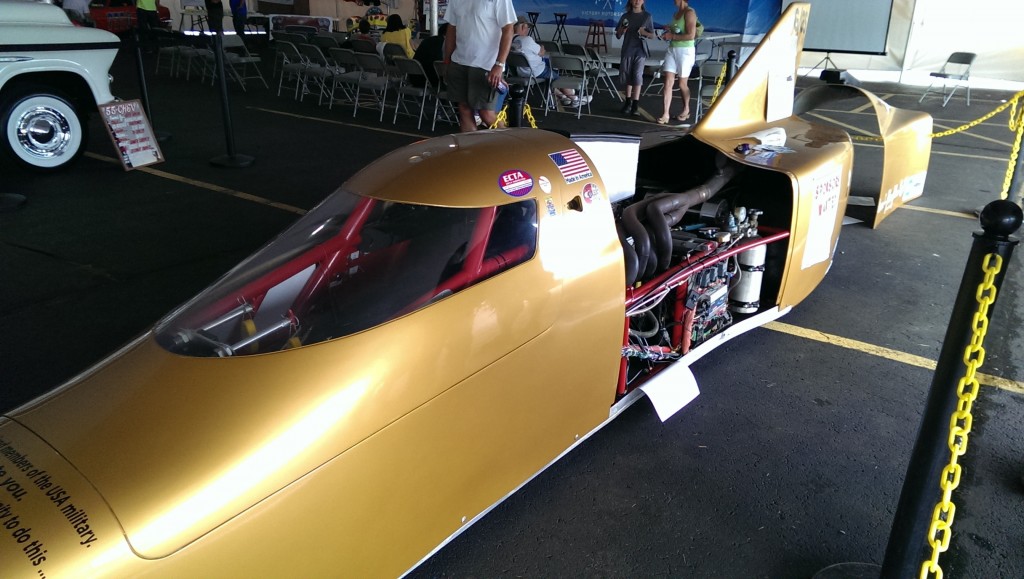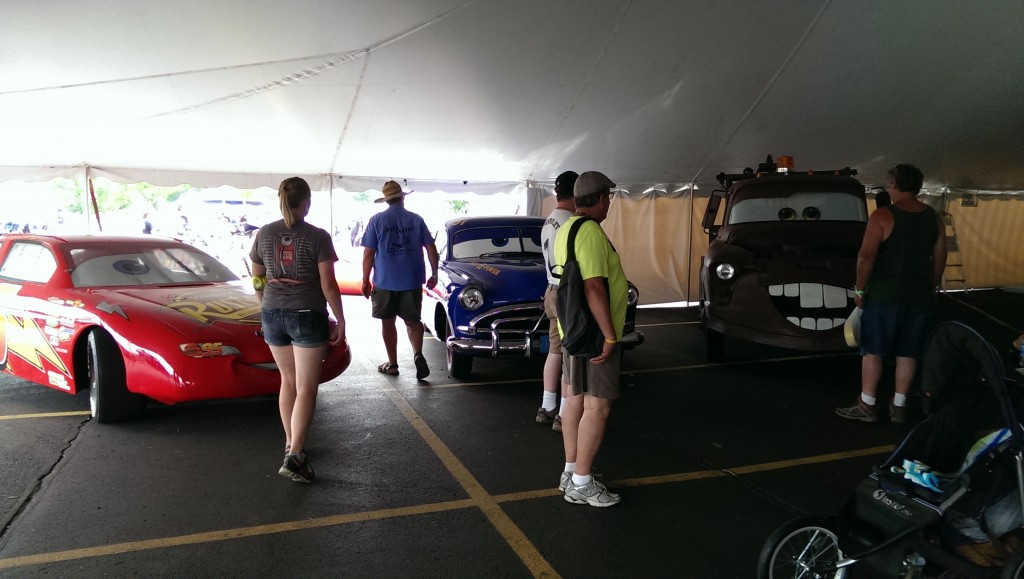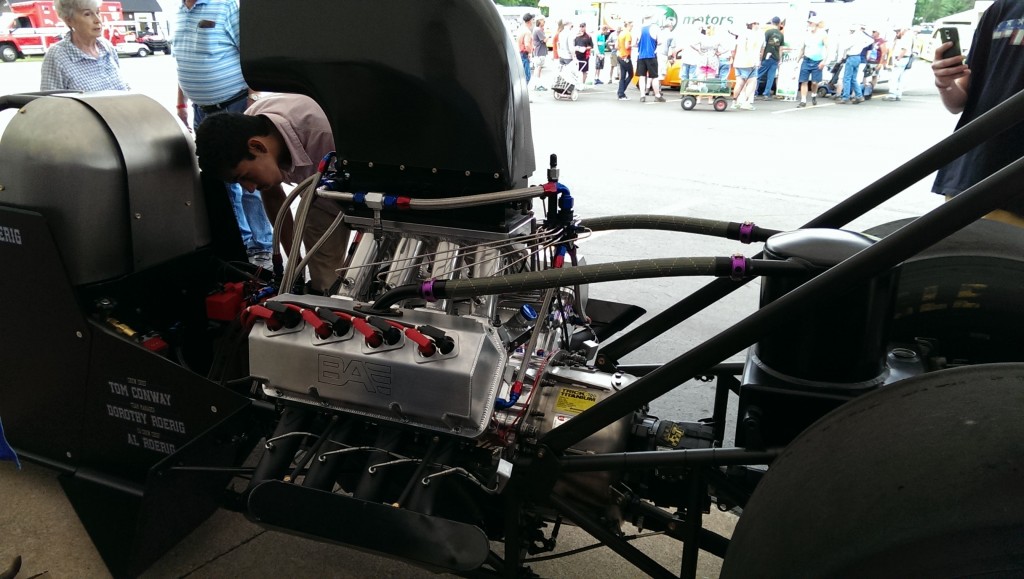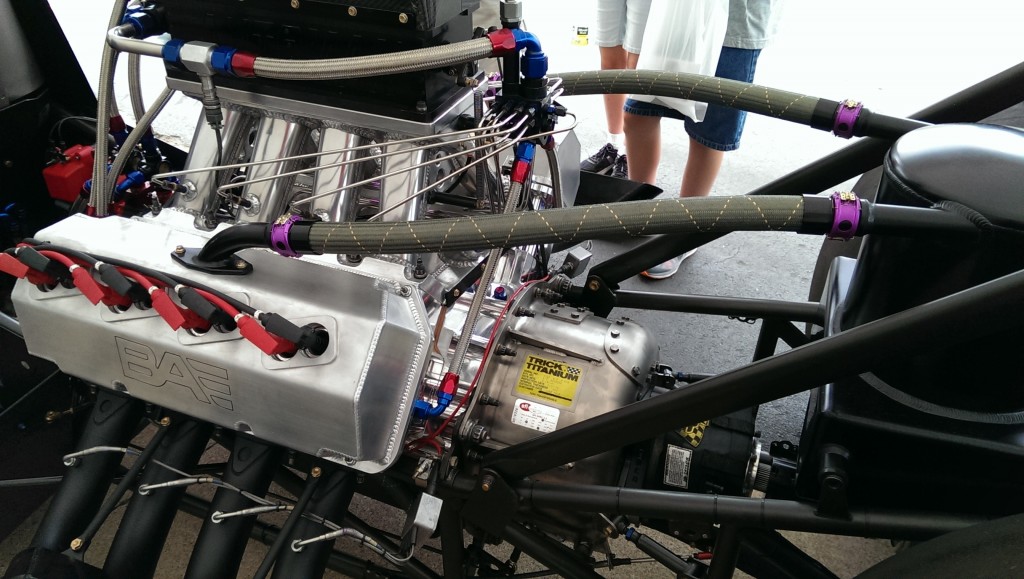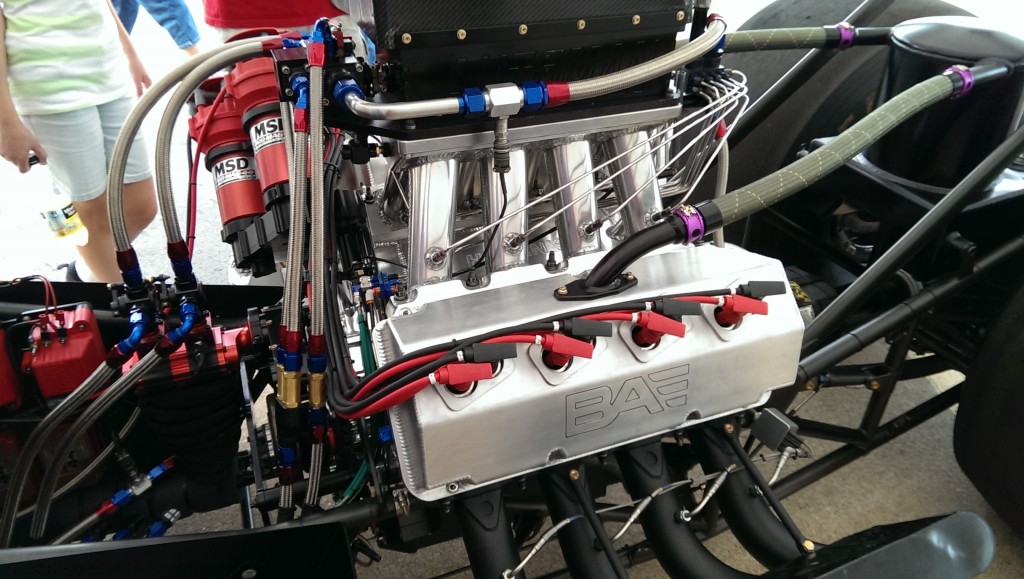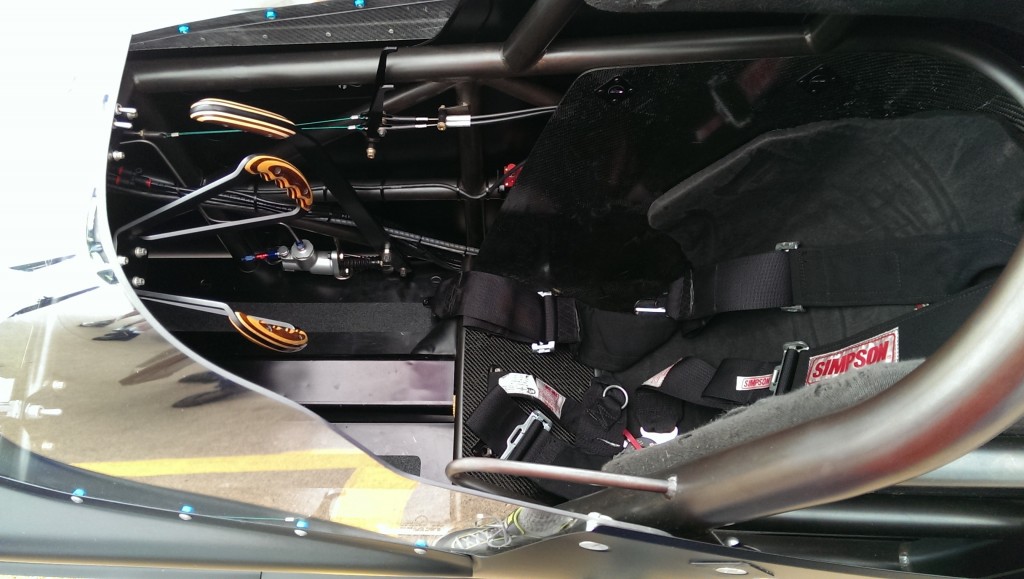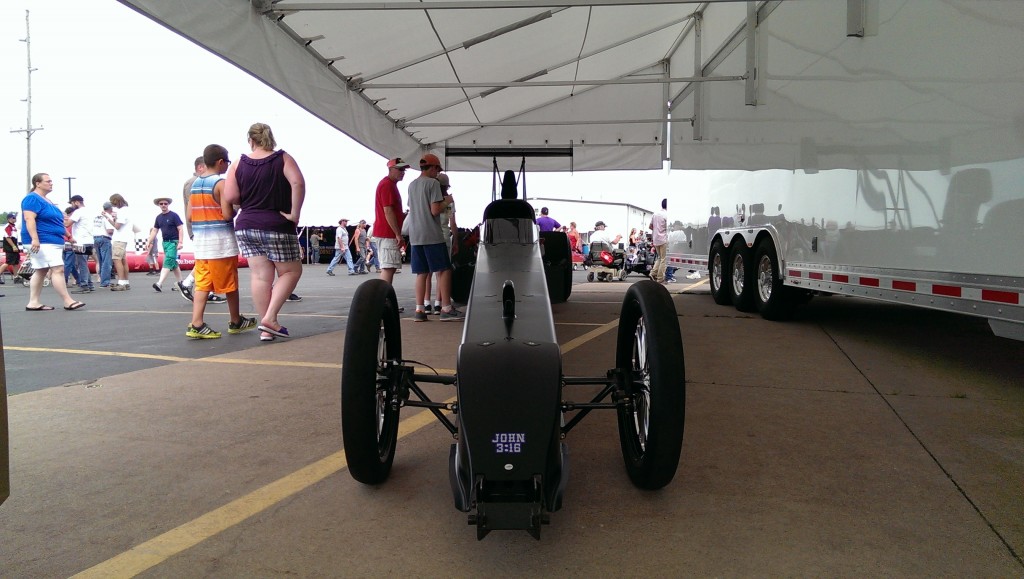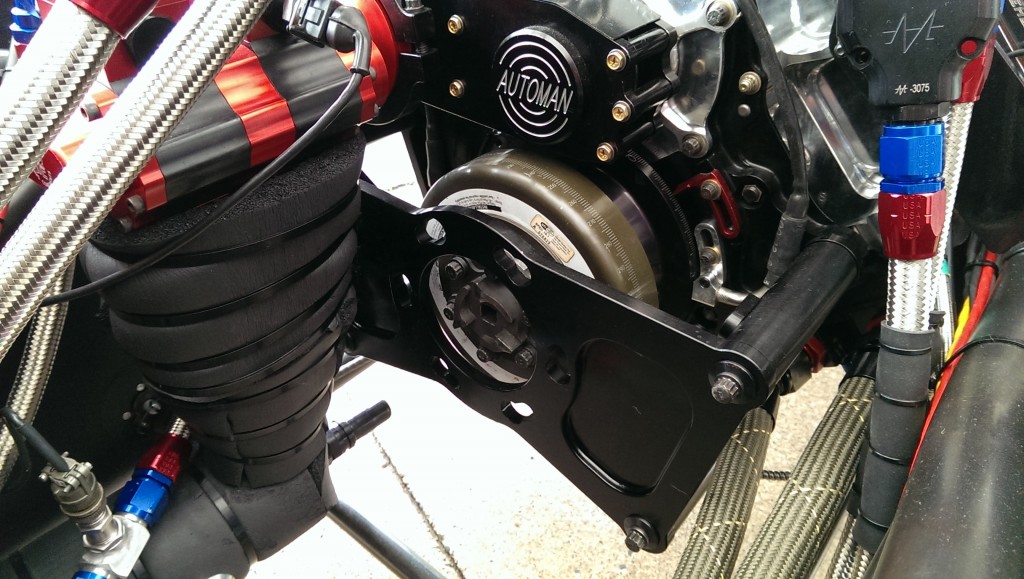 That last picture is a shot of the crankshaft that has device on the end to allow you to interlock a "bit" on an impact driver to turn the engine over. That's how these cars are started at the track.
There was also this creation. This had to be one of those "sitting in the garage drinking some beer, looking at a collection of unused parts" sort of project.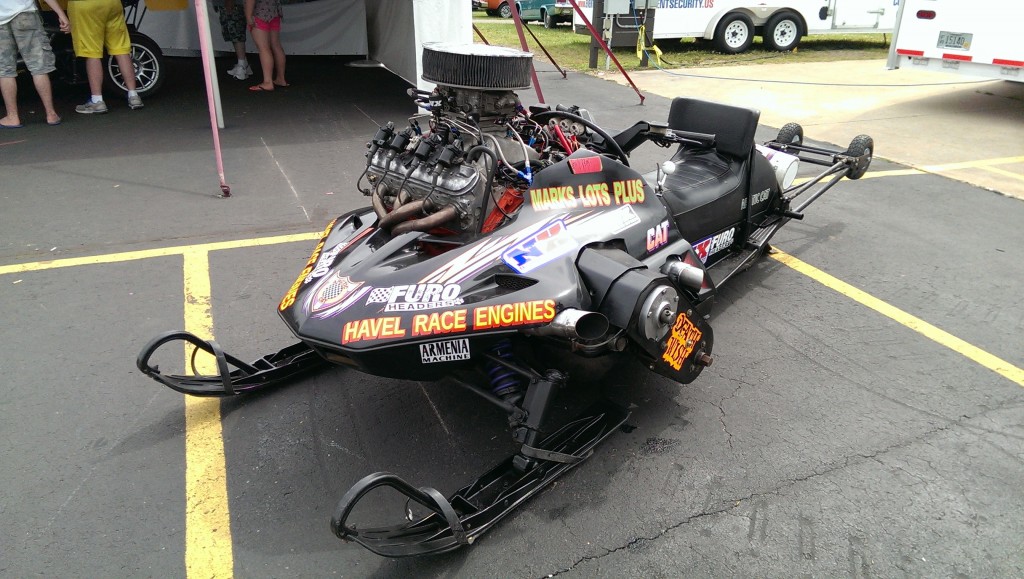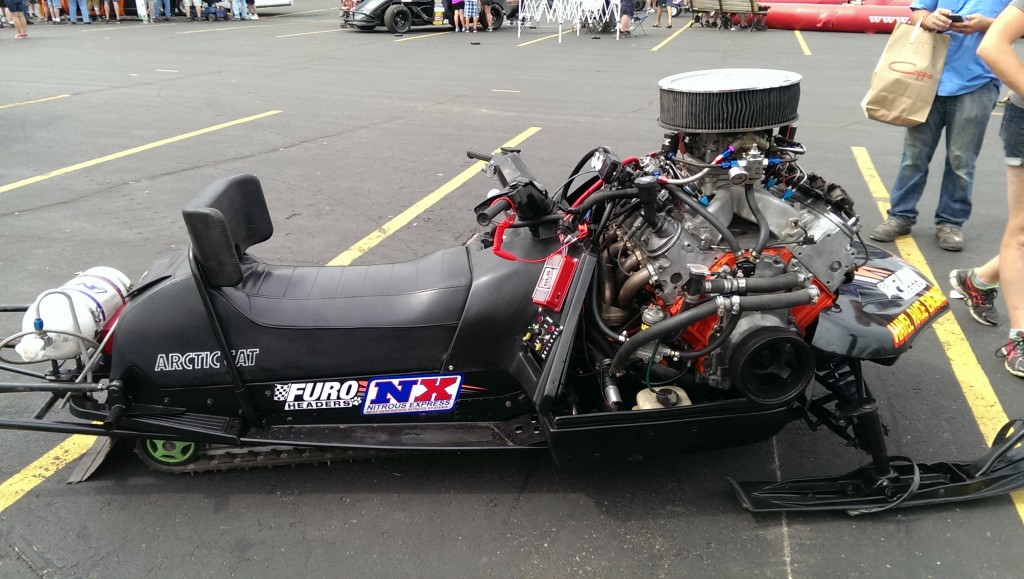 Probably my favorite vehicles at the entire event were these rusty heaps. They were selling the first two for $800 each (grow project car fund, grow!) and I would totally rock one of those things. Preferably the Cuda. The Edsel nearest the camera in the final shot is the "Edselerator" which is still raced.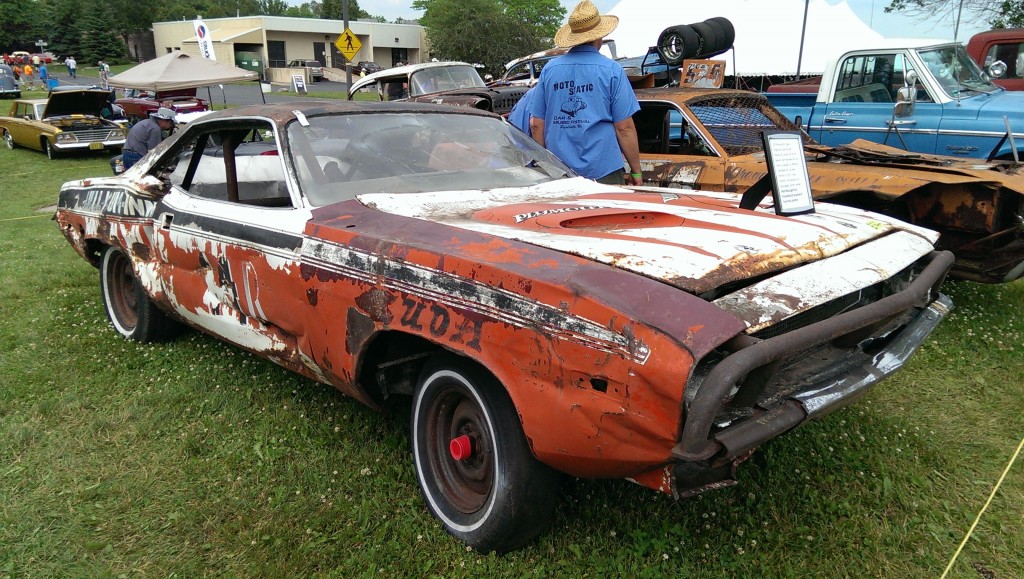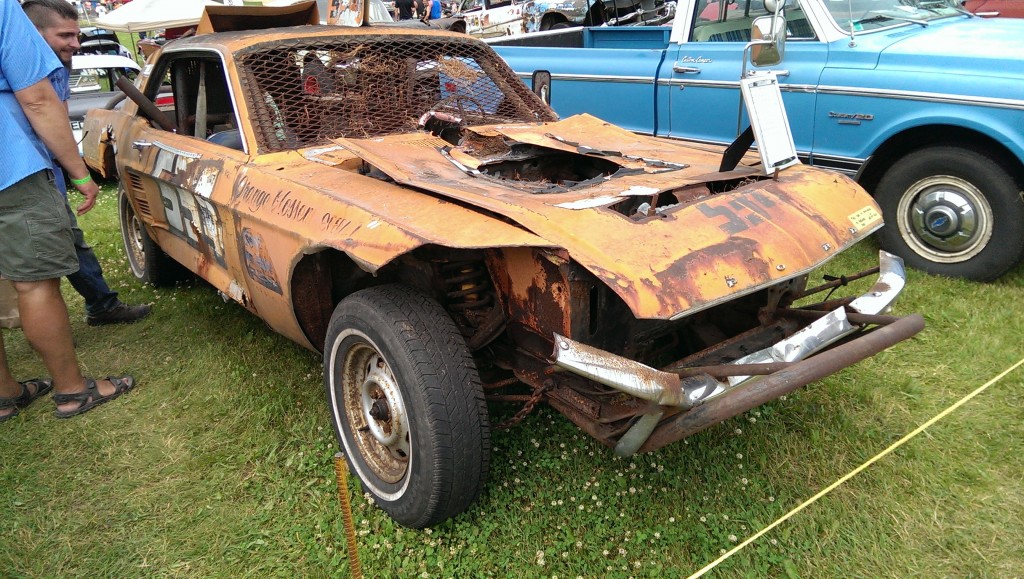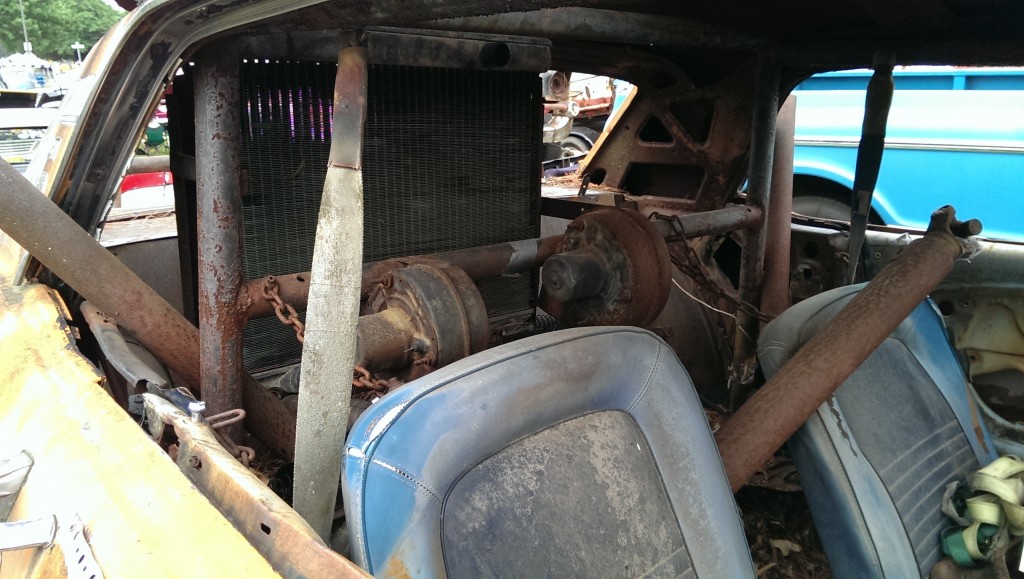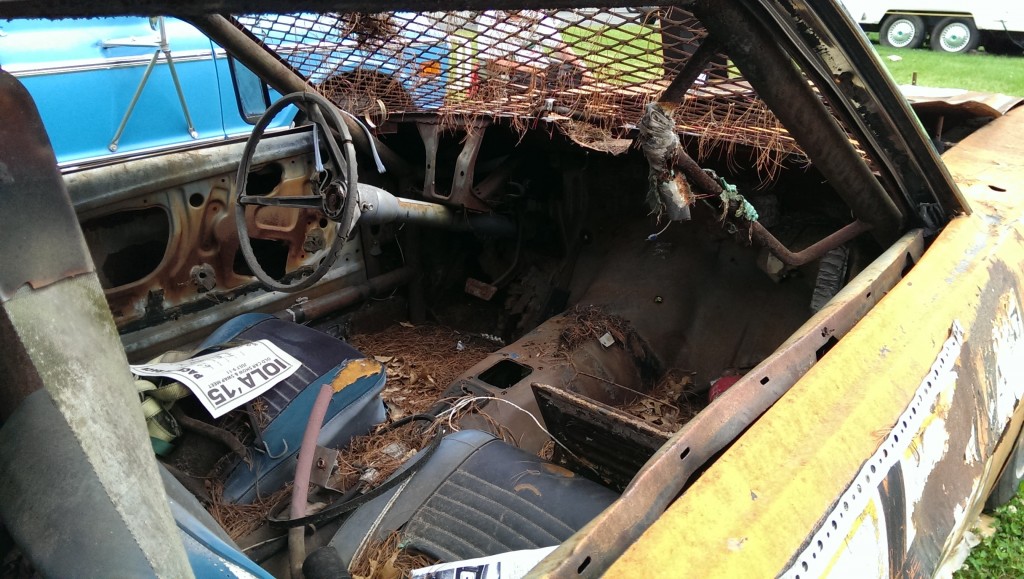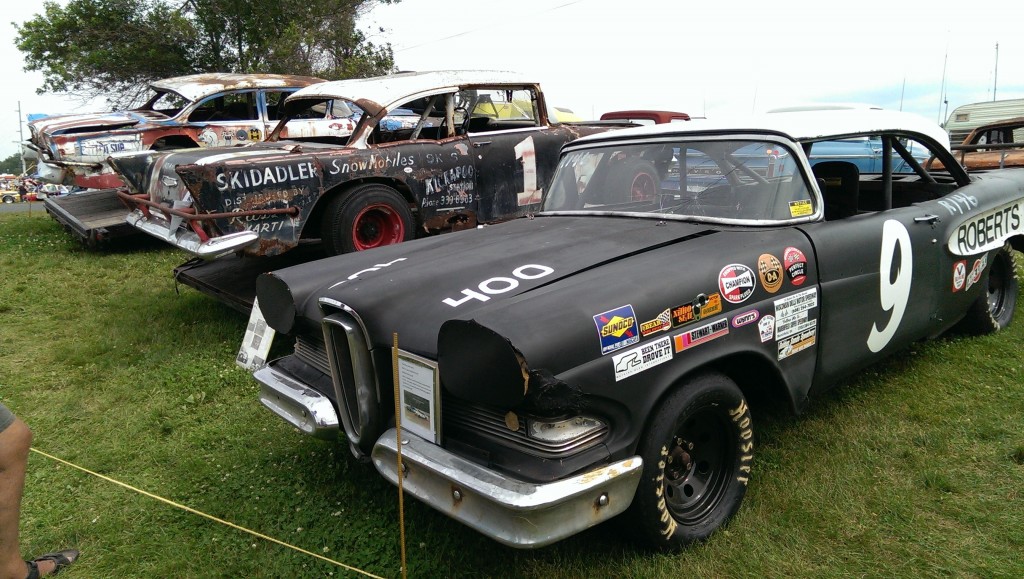 Most of the racing history cars were in a nice tented area. Shade and somewhere to sit was very welcome.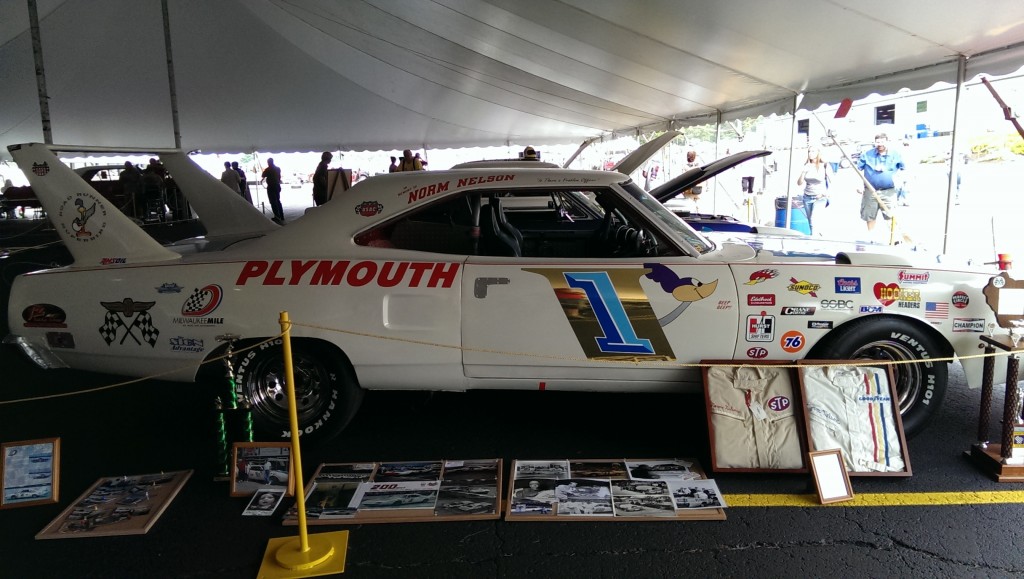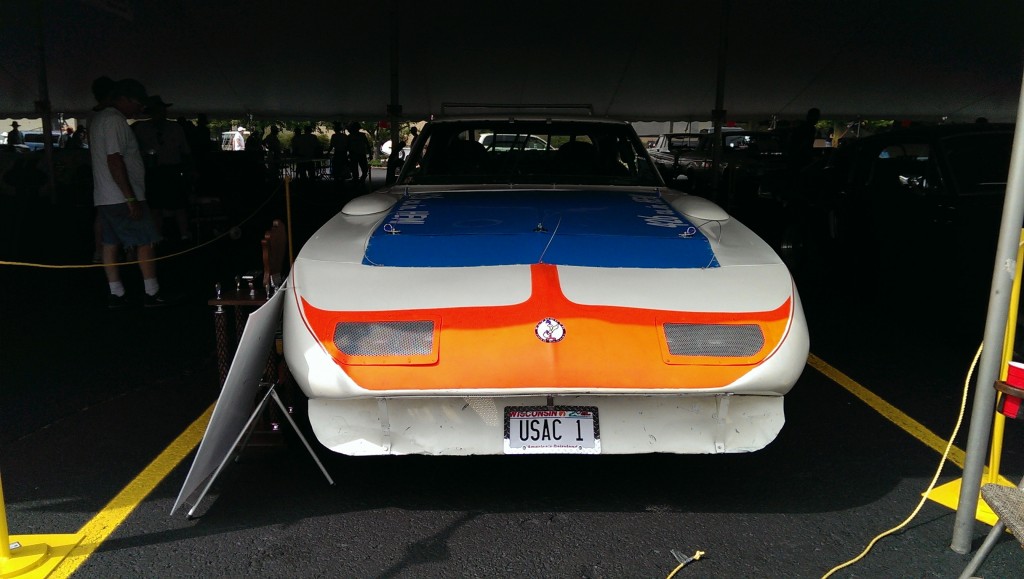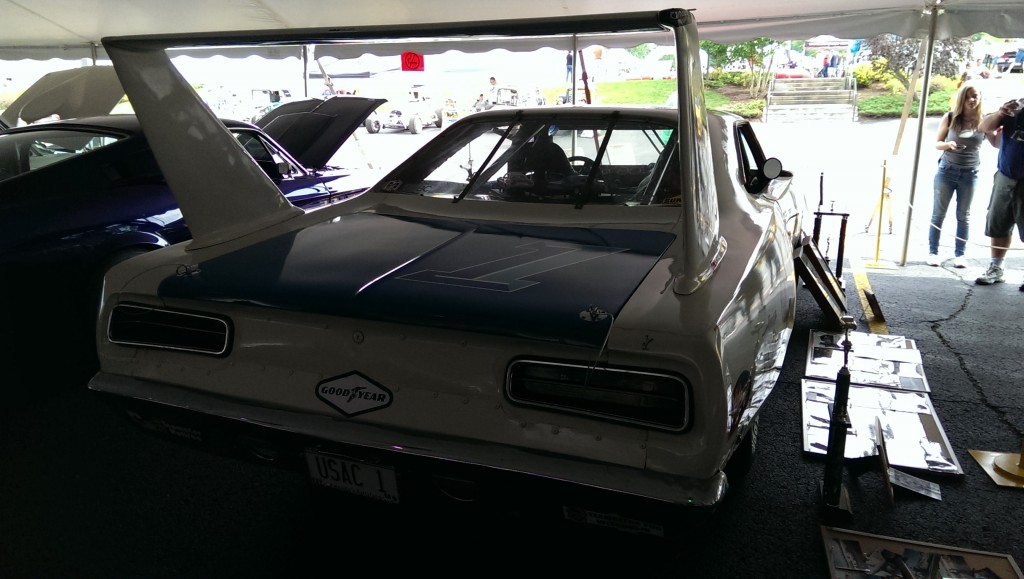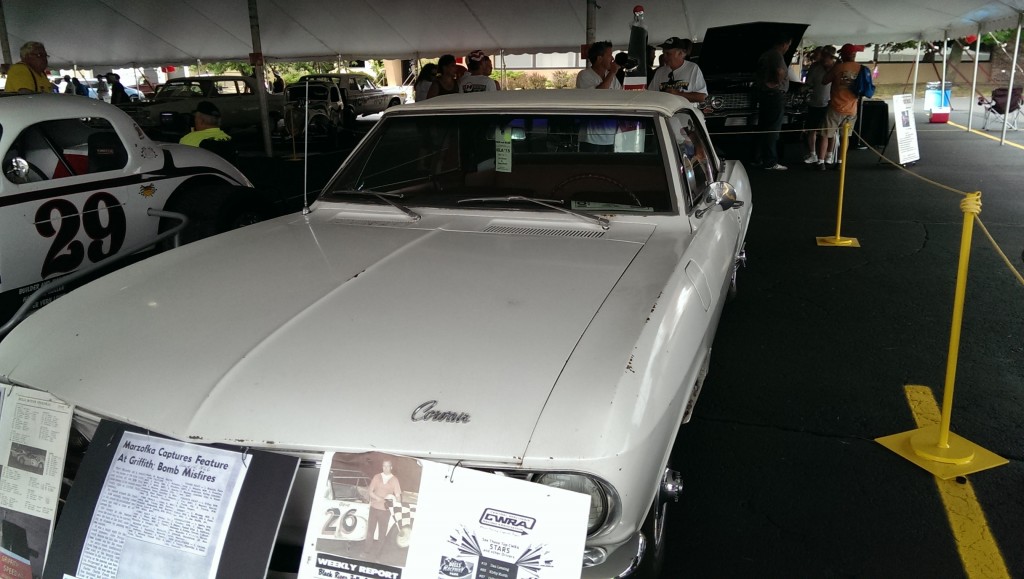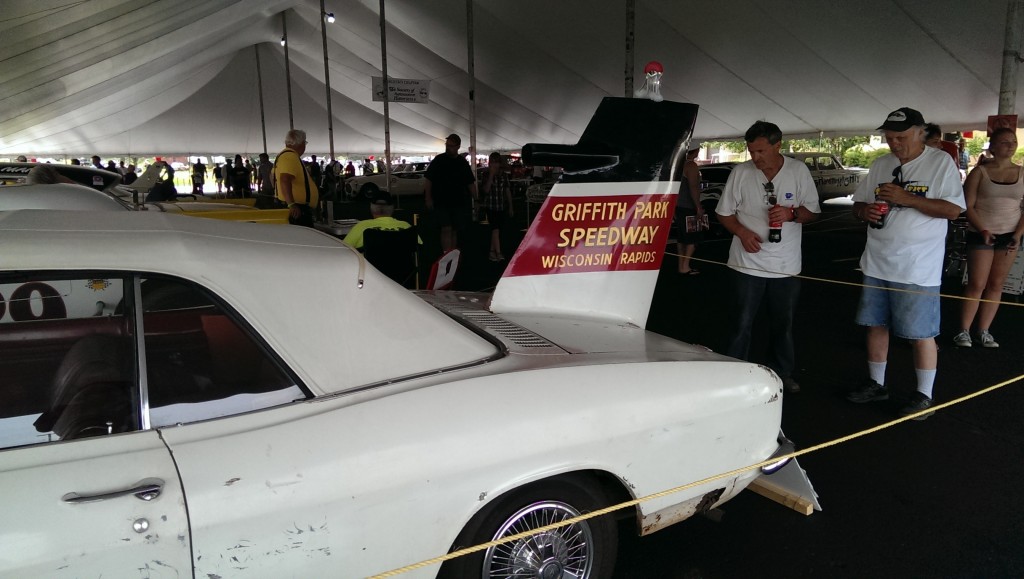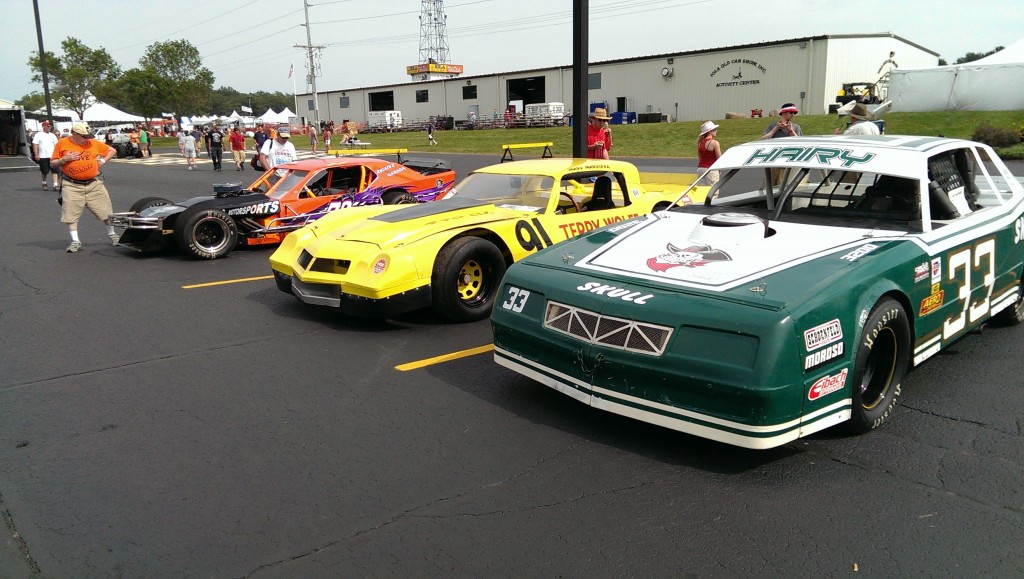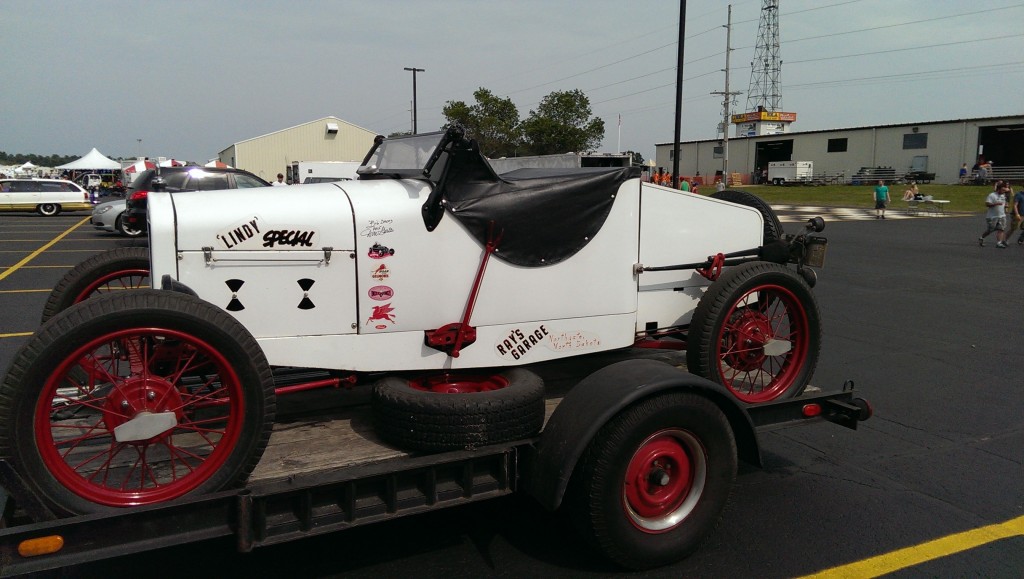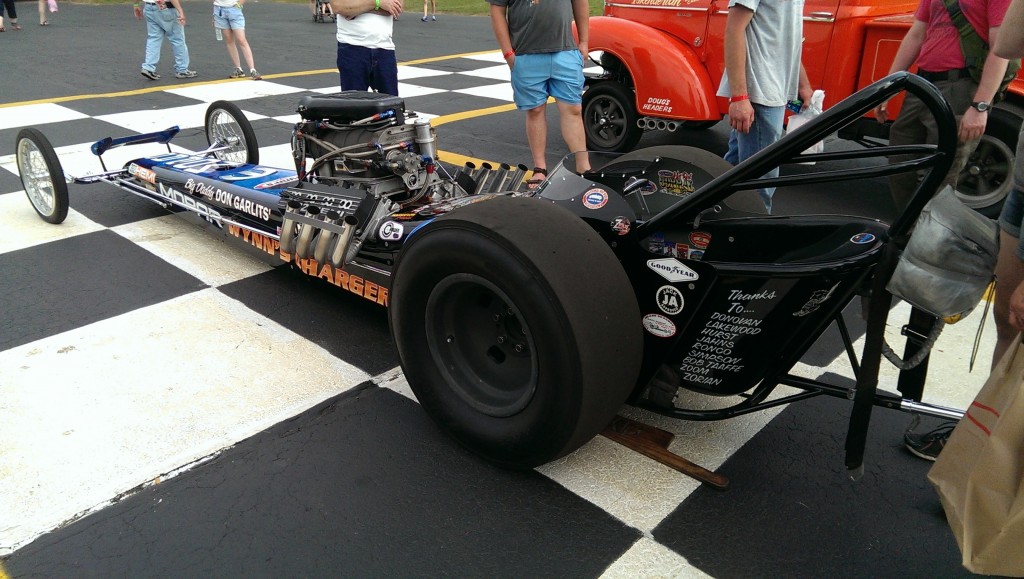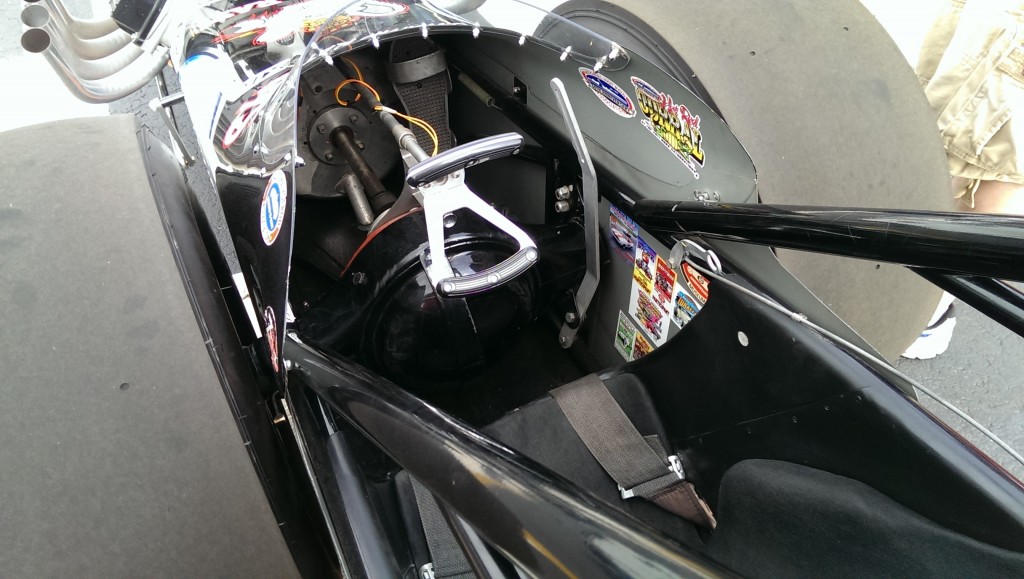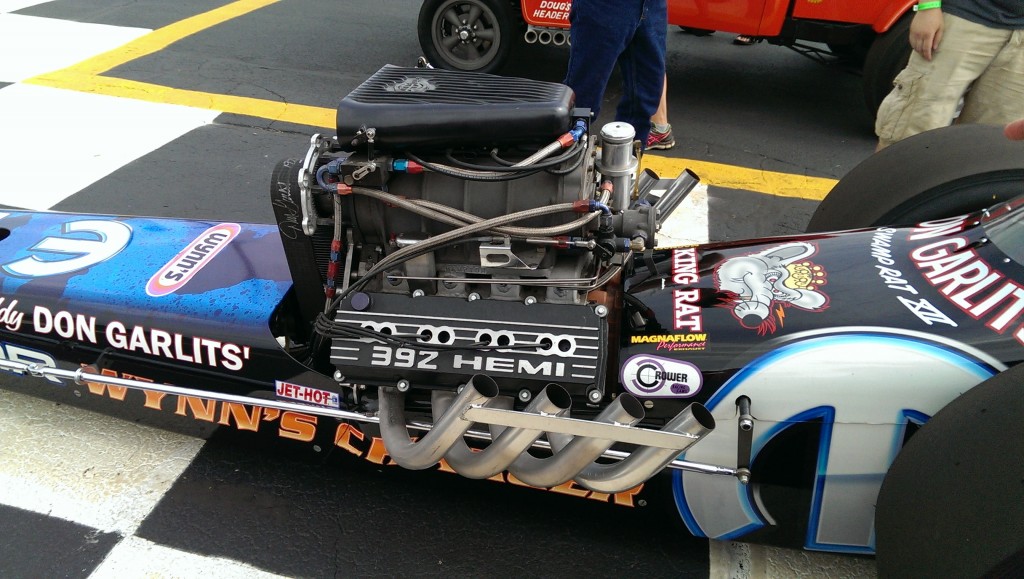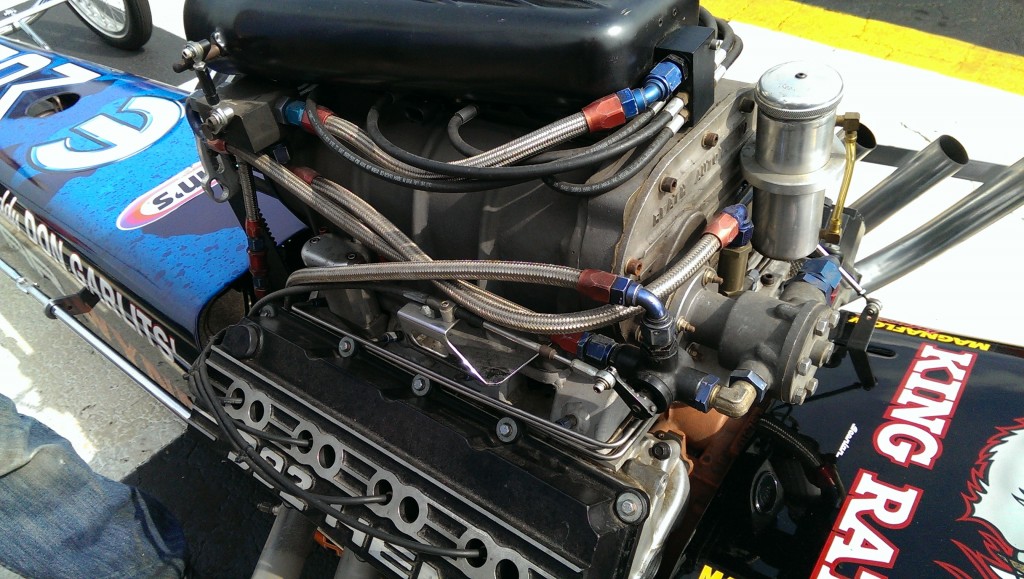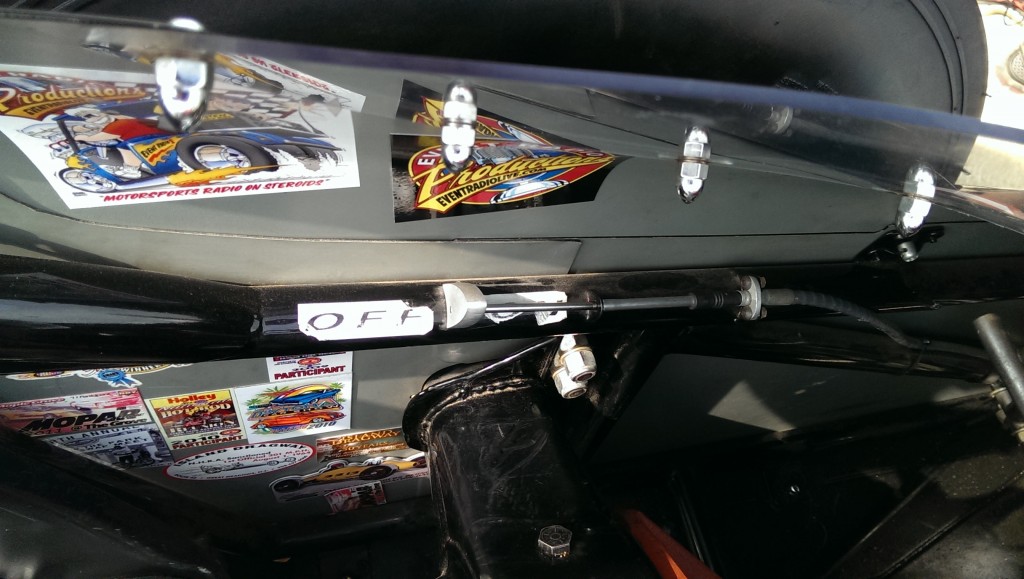 Yep, you sit right over the transmission in that slingshot dragster, better hope it was built well! Sam and I were looking at the Hemi setup in that thing, looks like that slider in the last shot is how you control the flow of fuel. Safe. On a cool sidenote, we did catch them packing up and got to shake Don Garlits hand. How he fits his balls in jeans I will never understand.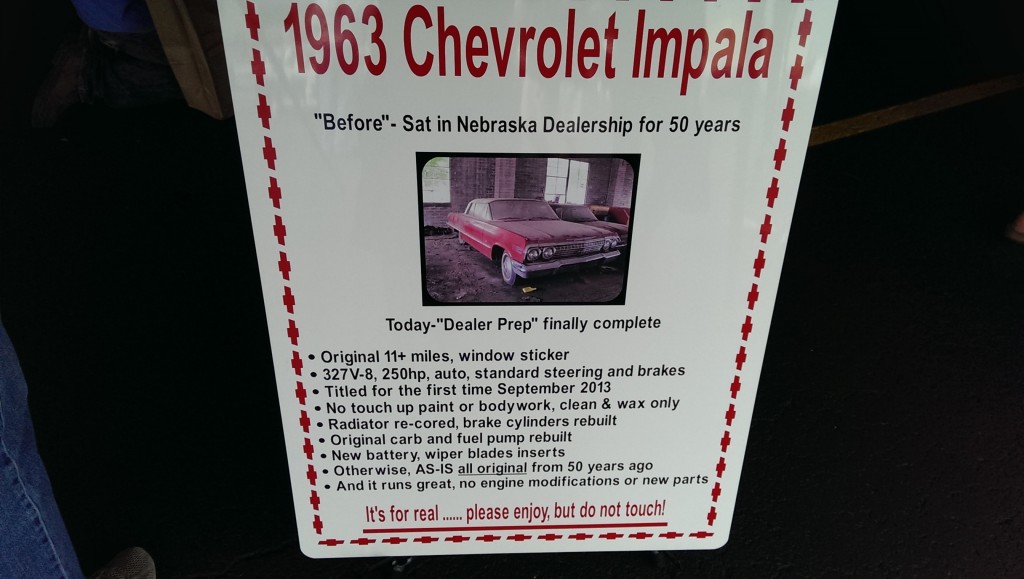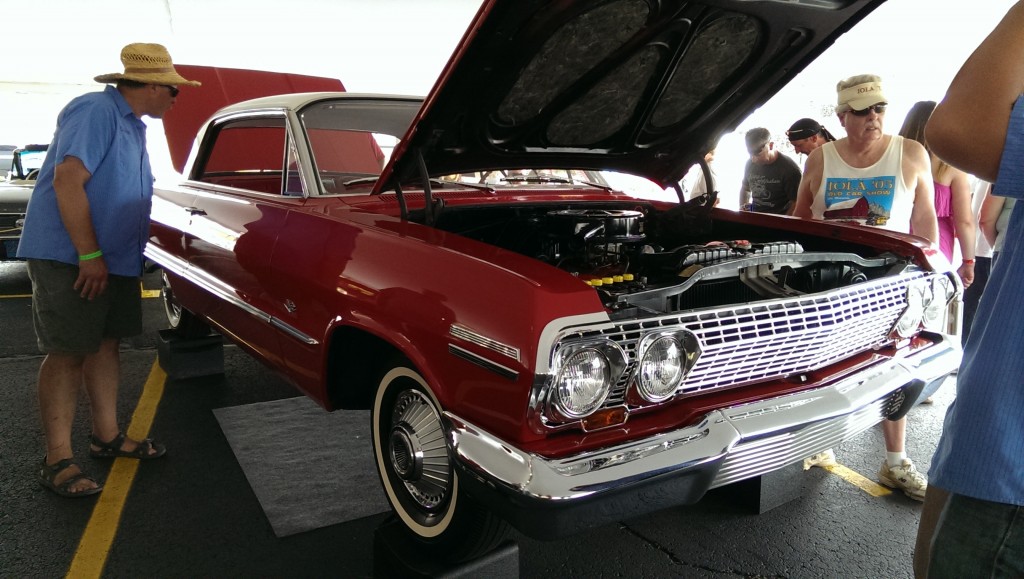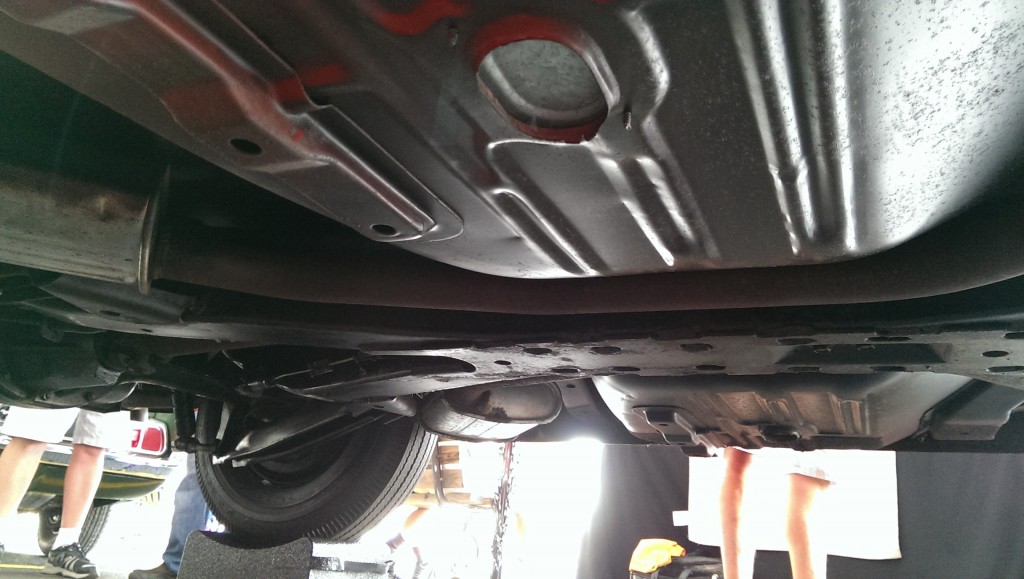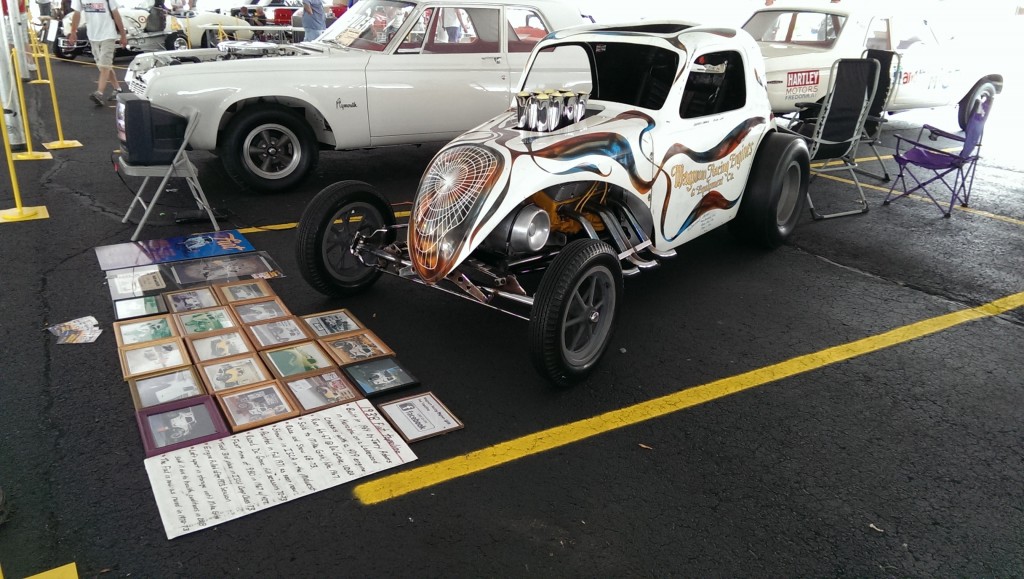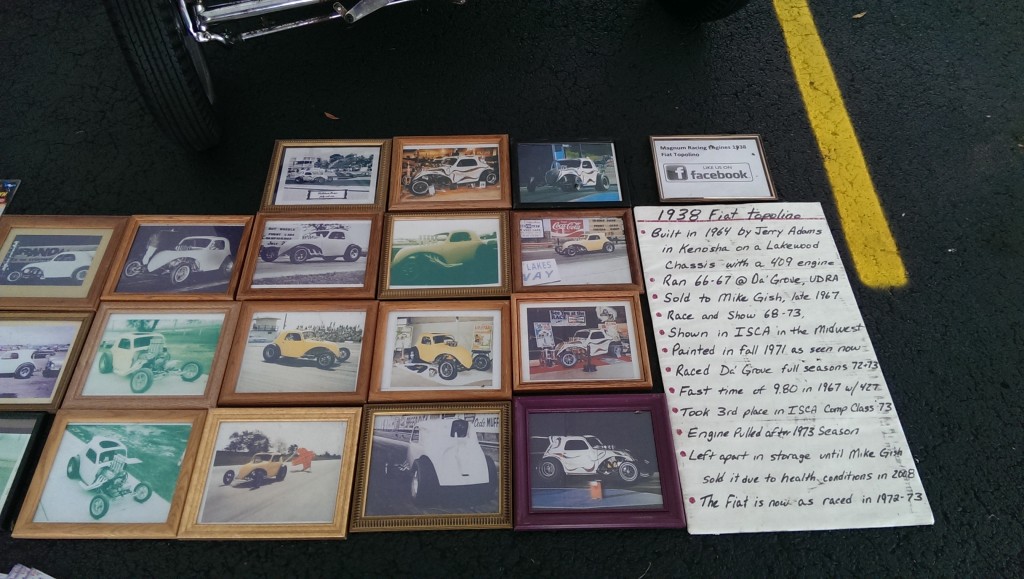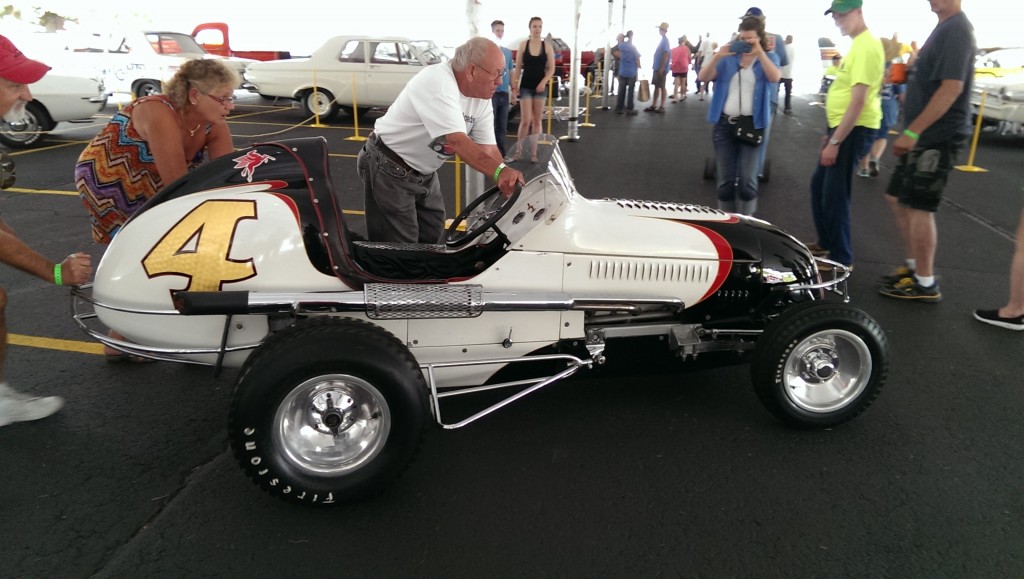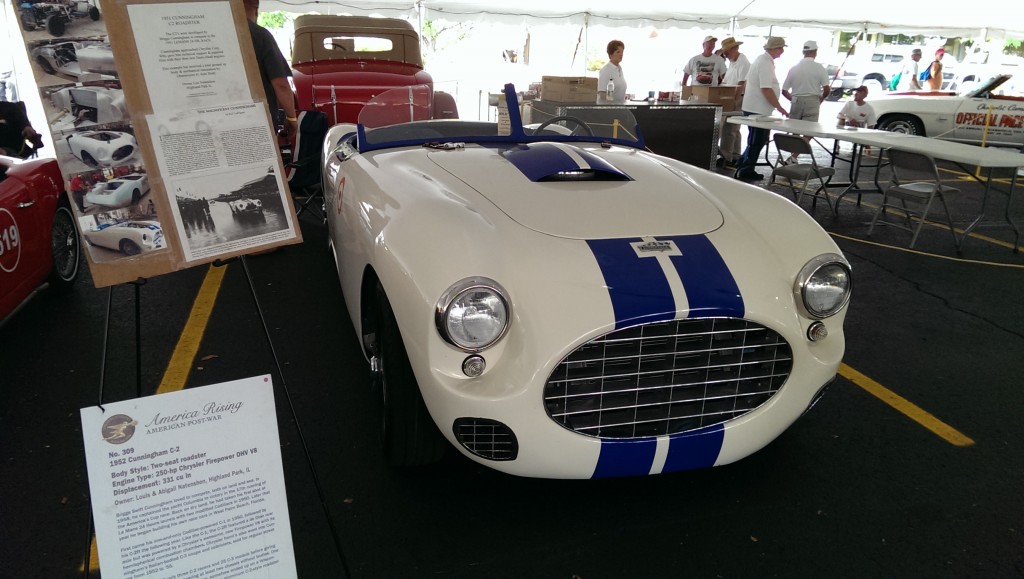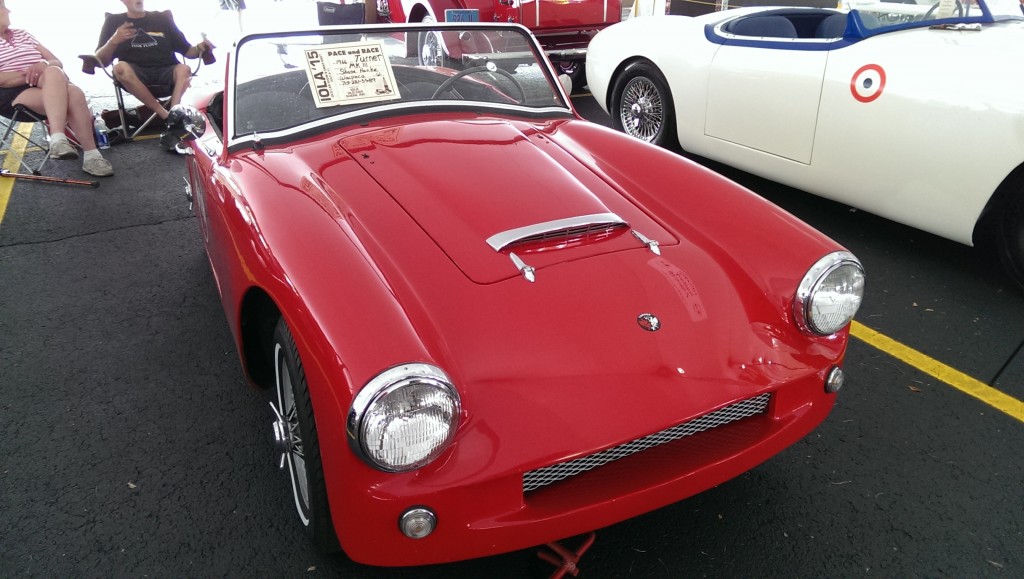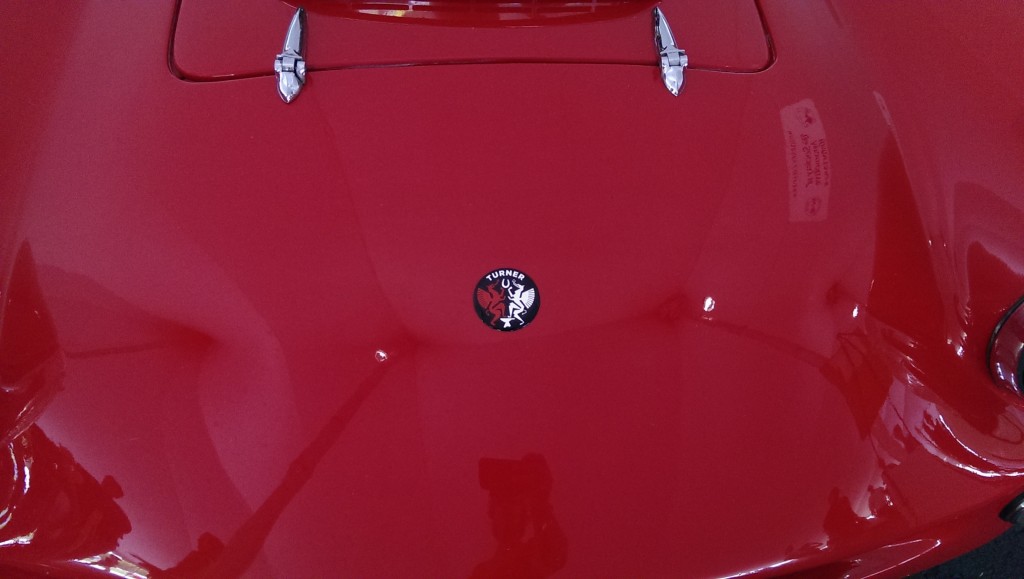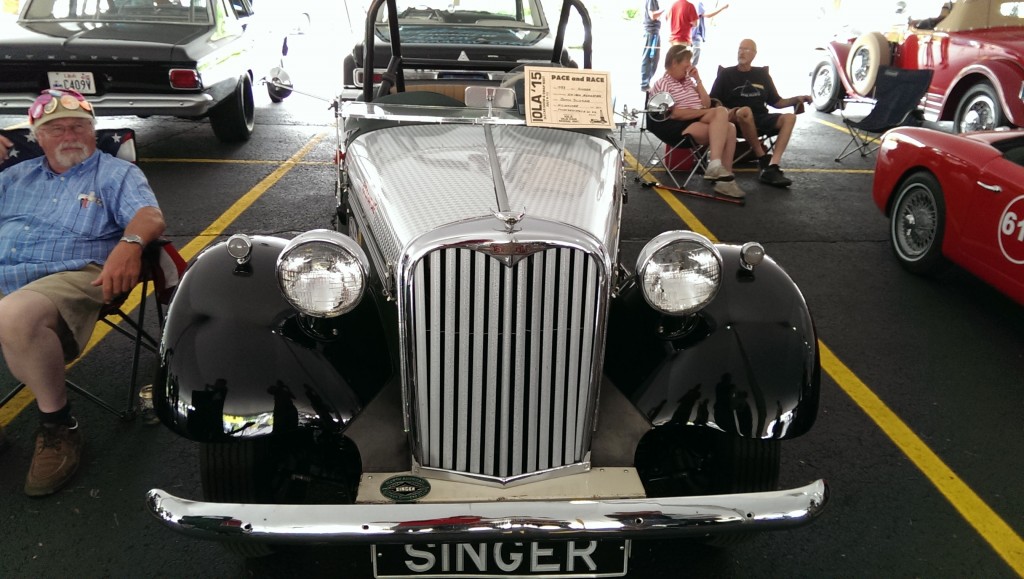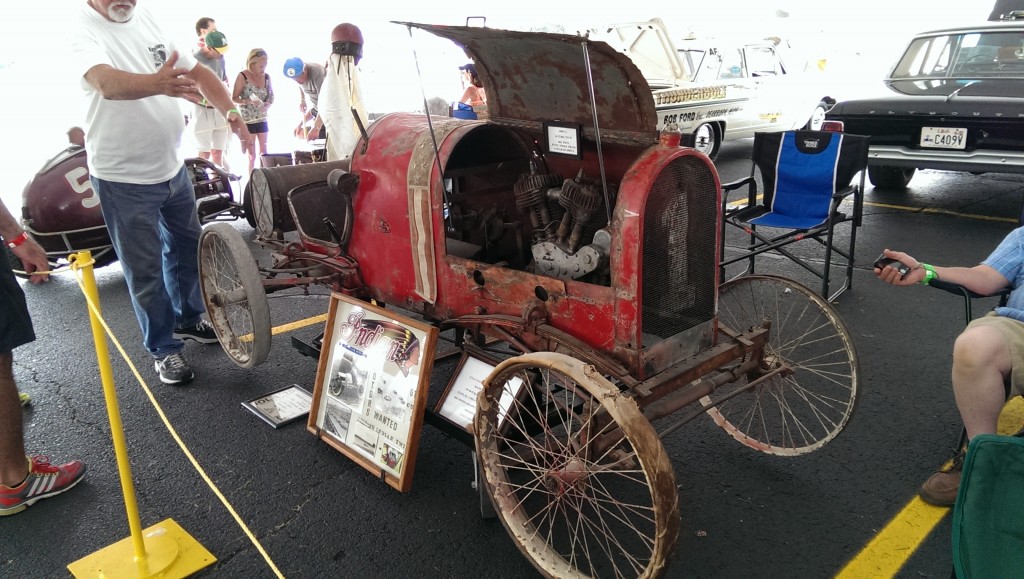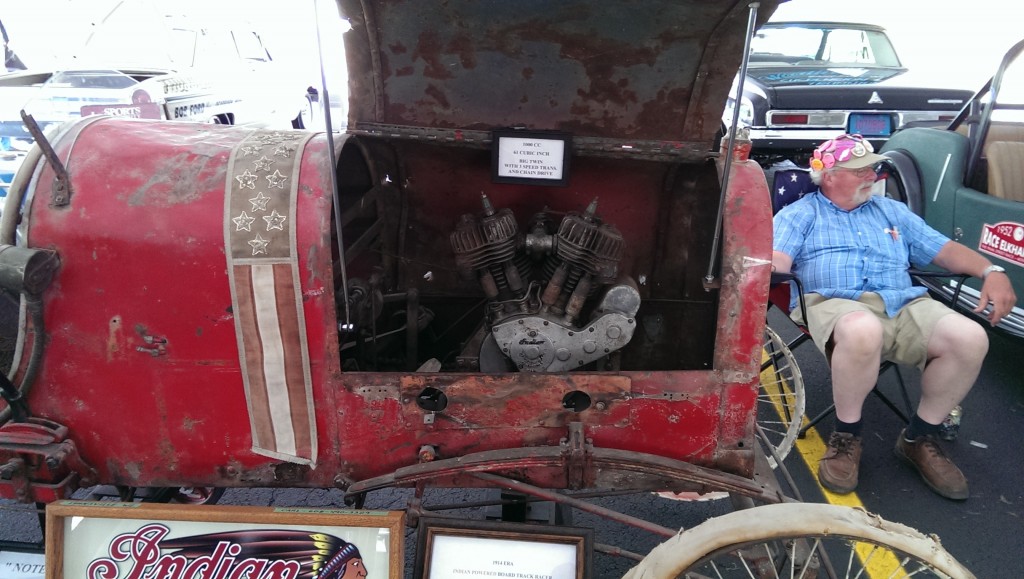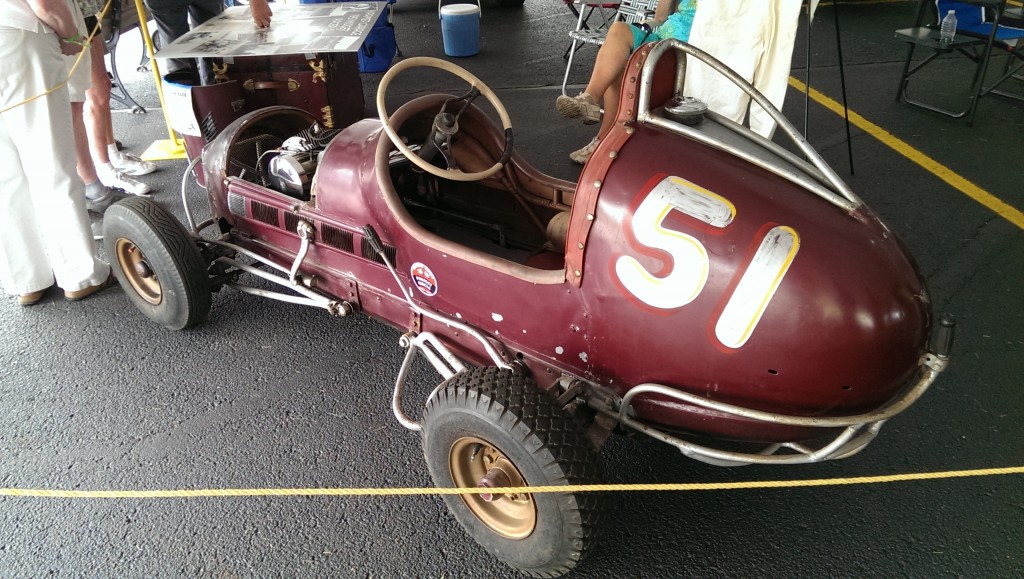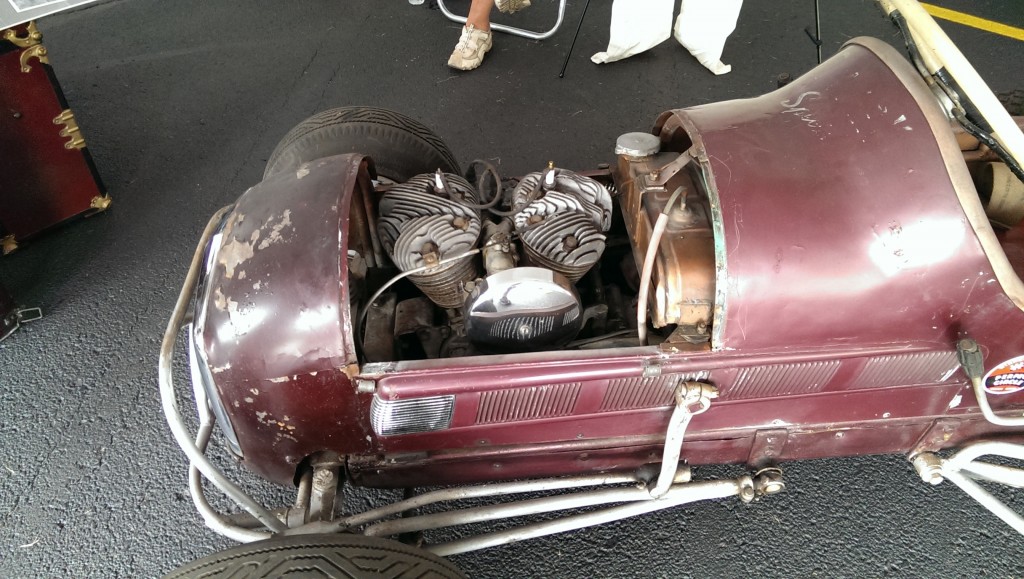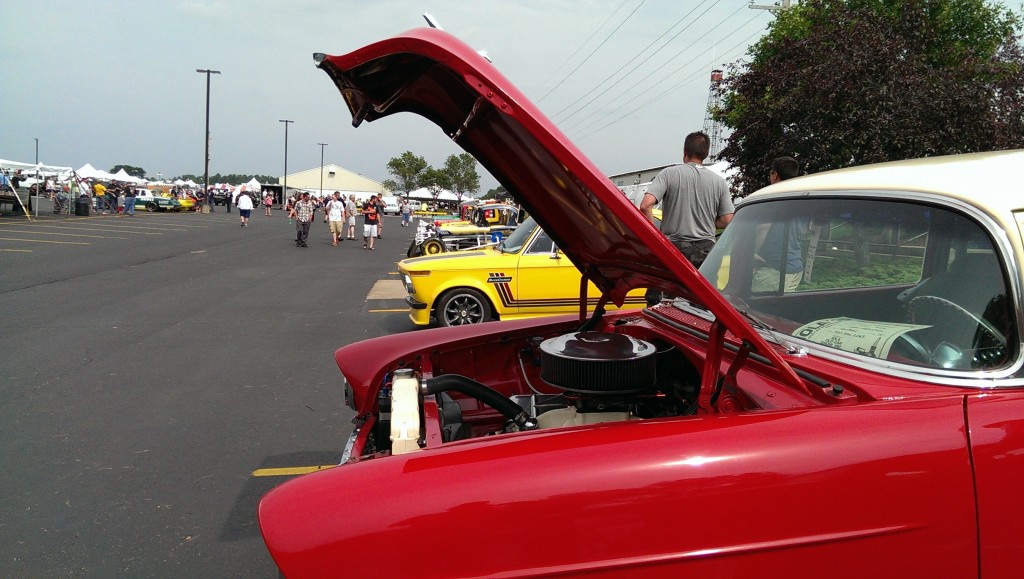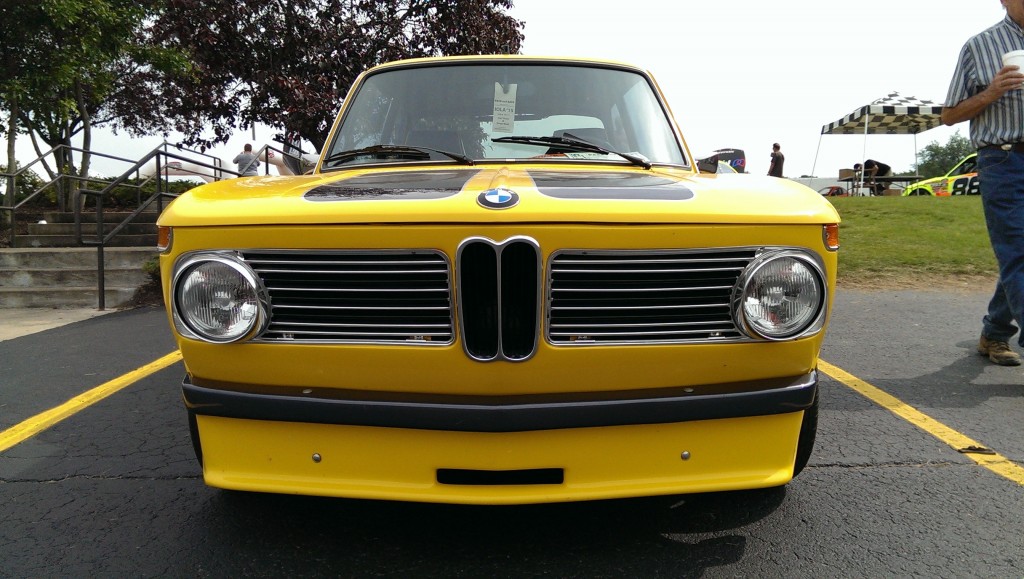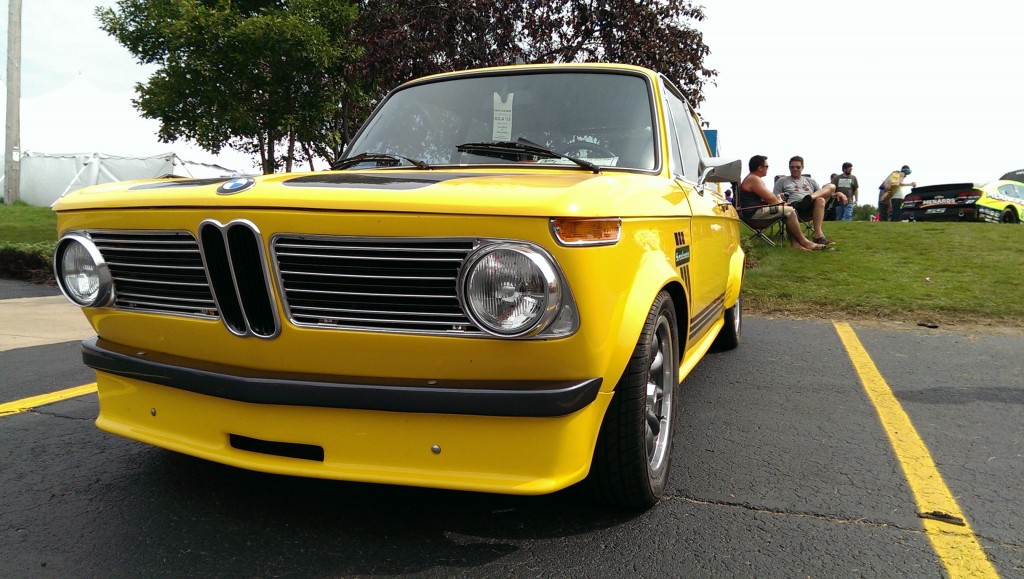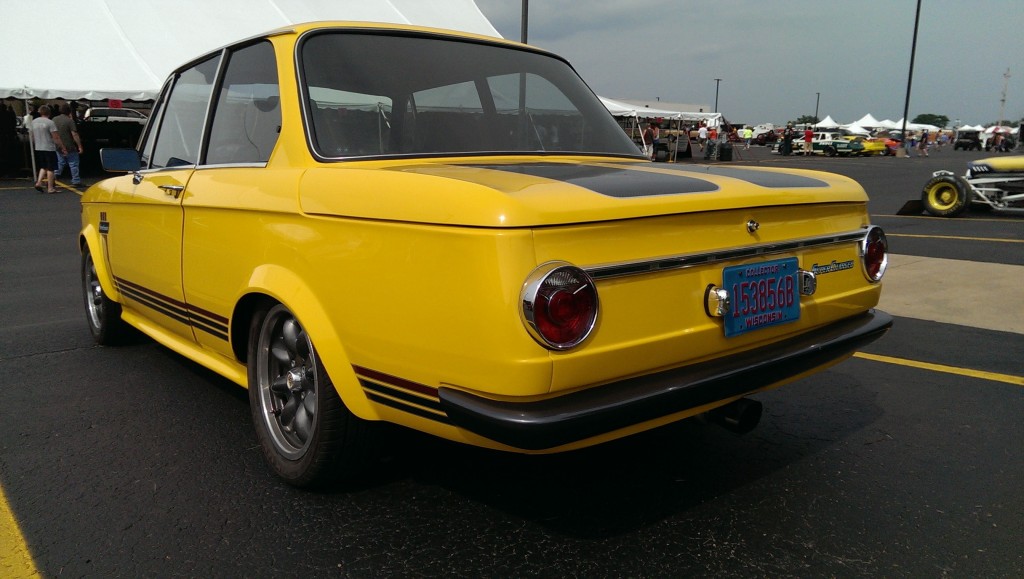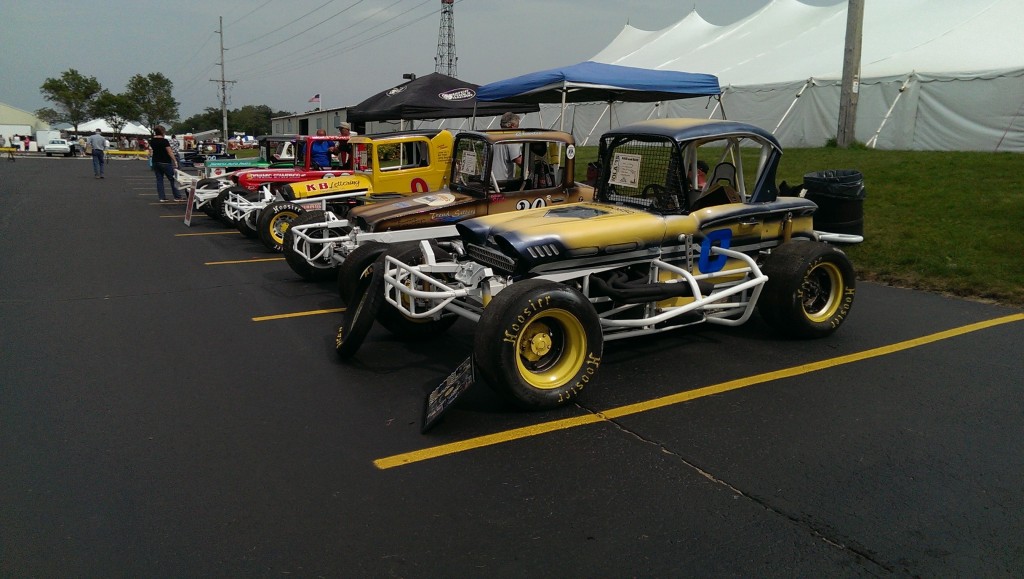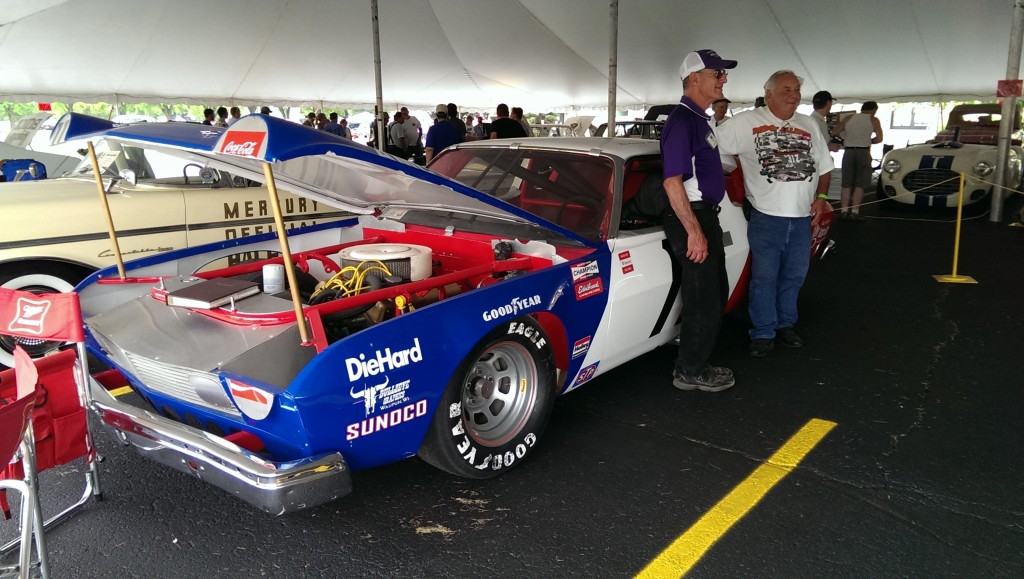 This cool racing Beetle was found in a junkyard and brought back to running condition. Keep the history alive! The roll cage is built from what appears to be water pipe and drive shafts.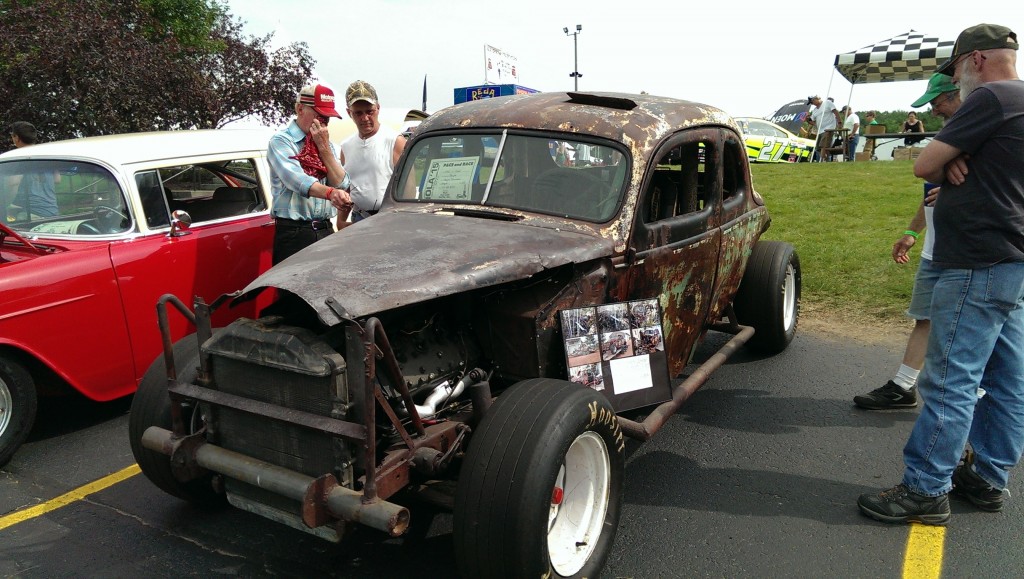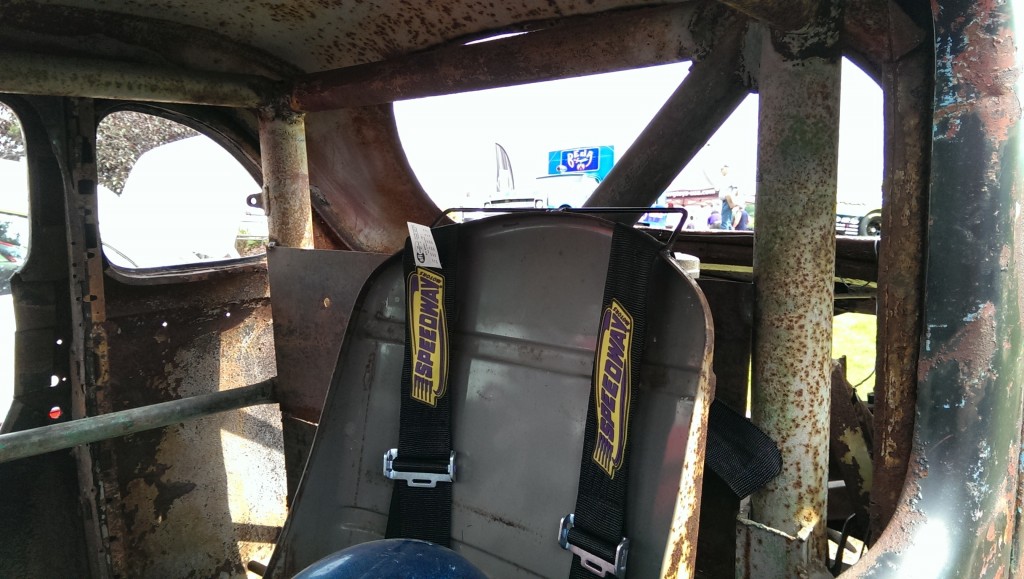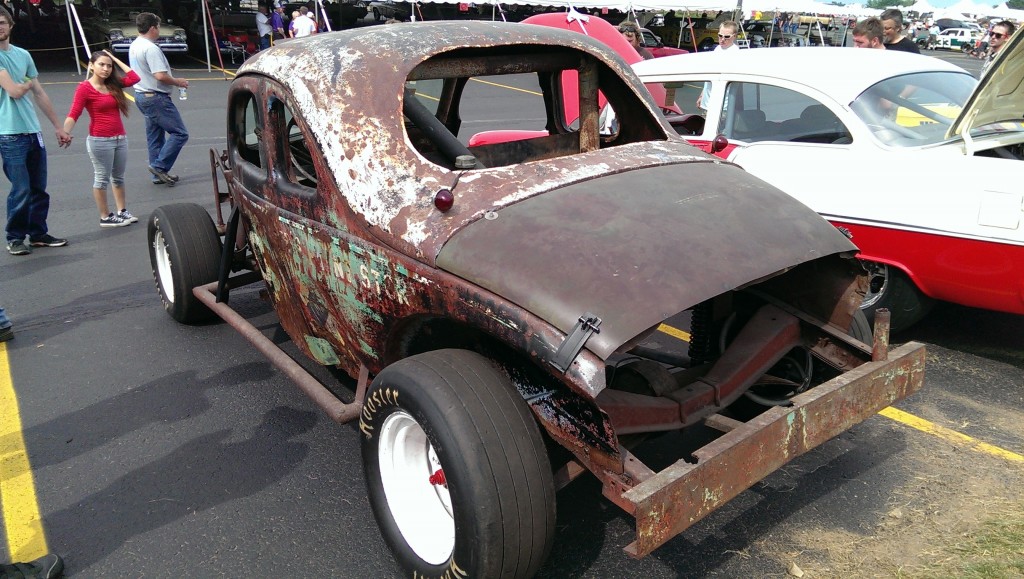 And here's a little Amphicar to wrap up the post with. The owner confided that it hasn't actually been driven in the water, boo!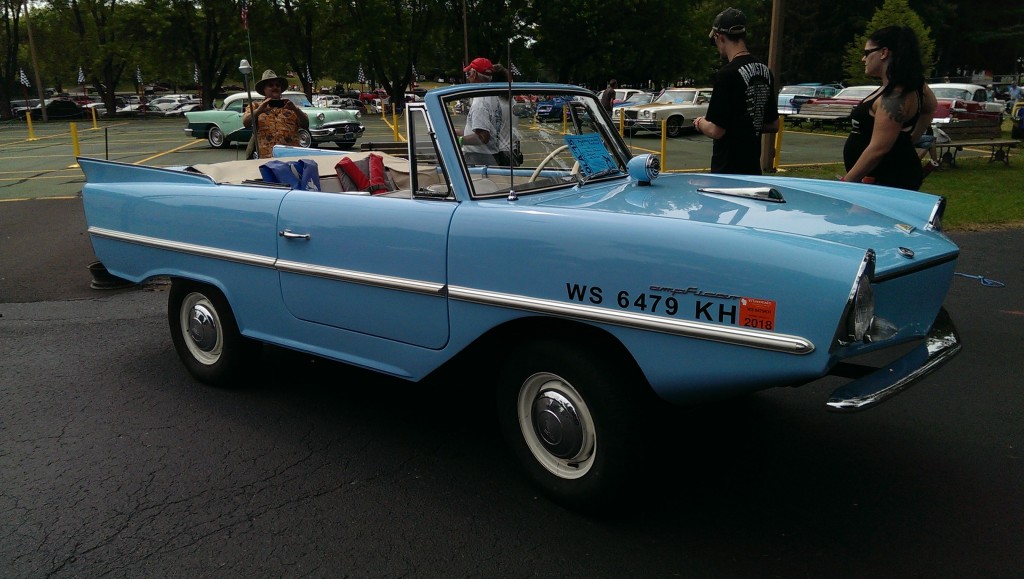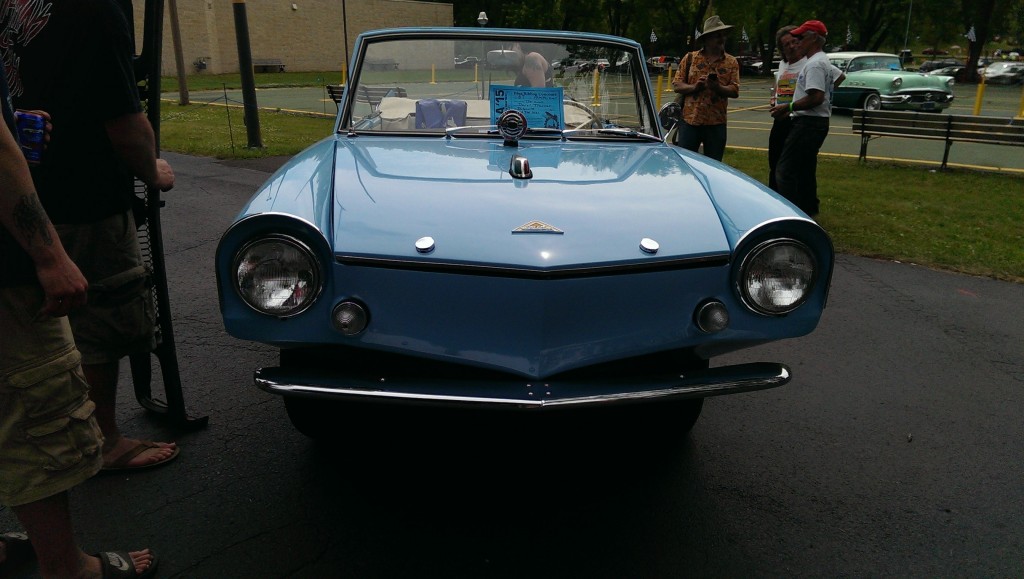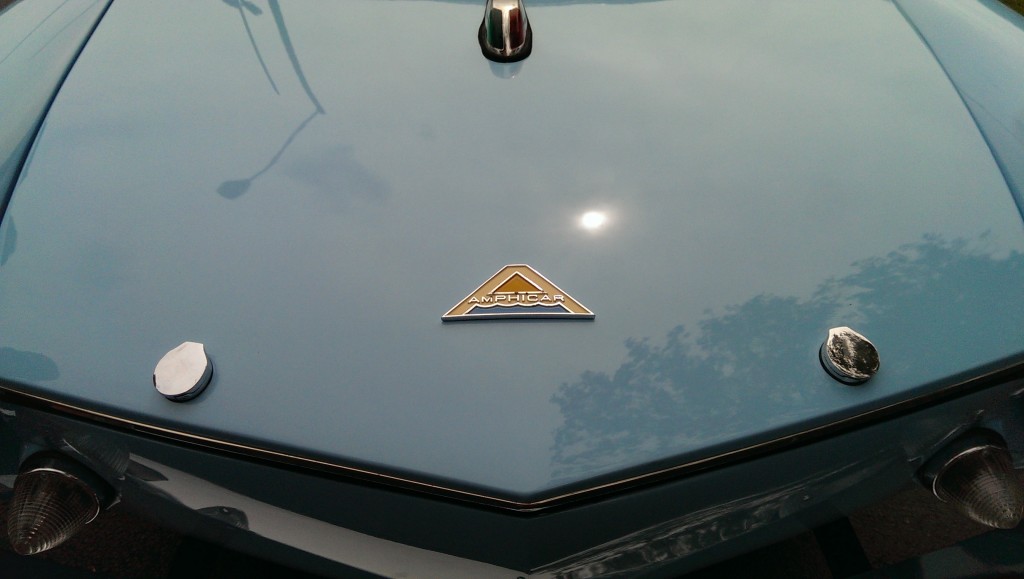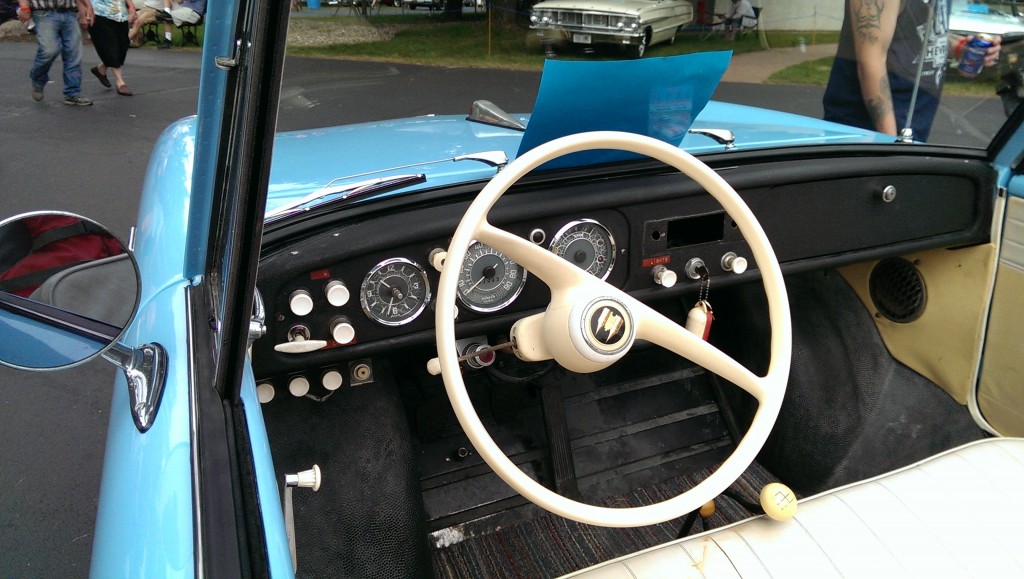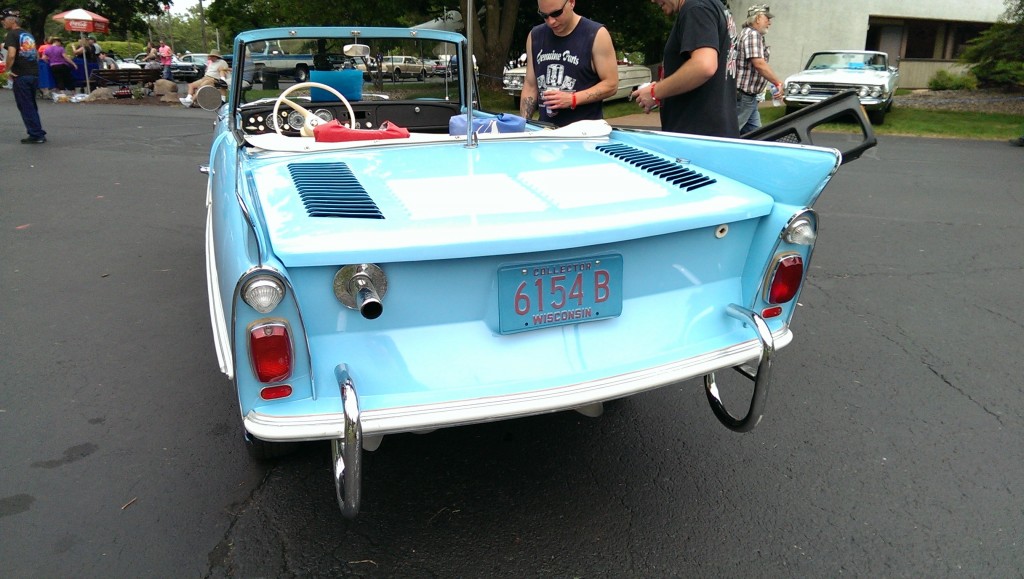 Speaking of project cars, I unwrapped the engine parts for my Laser today to check and make sure they weren't rusted and that I could get moving on engine reassembly. I've got some more supplies to gather, but hopefully I'll have a post out soon about getting that car finally put together!